Bhima Koregaon: Congress stands exposed for politicising national security, says Shah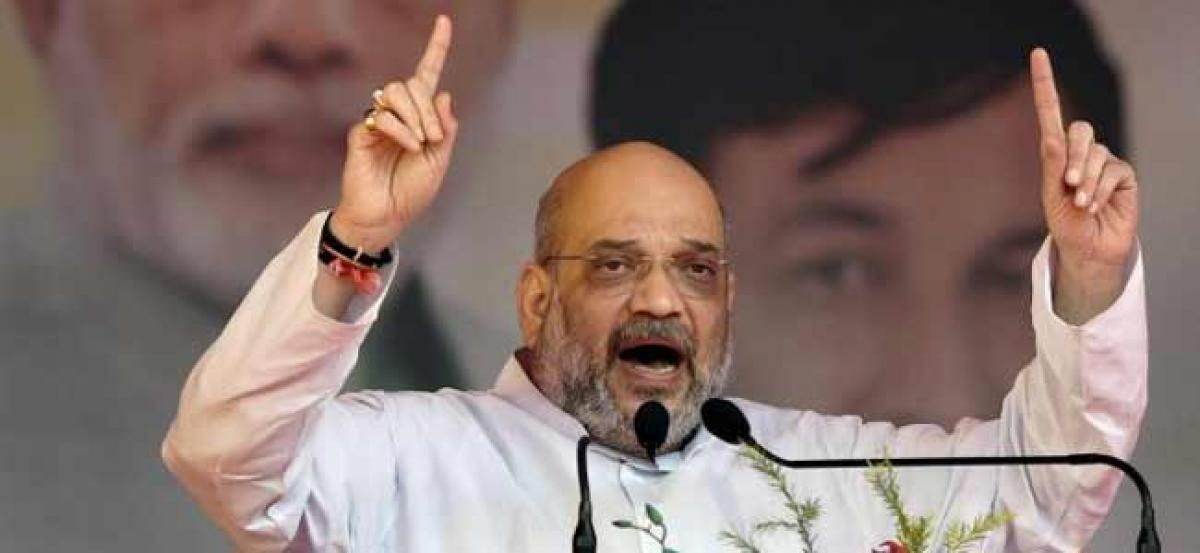 Highlights
After the Supreme Court on Friday refused to interfere in the arrest of five activists in the Bhima Koregaon case in Maharashtra, BJP President Amit Shah attacked the Congress saying the order exposed those politicising an issue of national security and demanded an apology
New Delhi: After the Supreme Court on Friday refused to interfere in the arrest of five activists in the Bhima Koregaon case in Maharashtra, BJP President Amit Shah attacked the Congress saying the order "exposed" those politicising an issue of national security and demanded an apology.
"Those who stooped down to the level of politicising an issue of national security have been exposed by the Supreme Court's decision today. It is high time that the Congress now clears its stand on this critical issue of Urban Naxalism," Shah said in a series of tweets.
He said that India was a vibrant democracy with a healthy culture of debate, discussion and dissent. "However, plotting against the country with the intent to harm our citizens is not one of these. Those who politicised this issue need to apologise," he said.
The Bharatiya Janata Party (BJP) leader's remarks came soon after the Supreme Court in a majority judgement refused to interfere in the arrest of five activists in the Bhima Koregaon case in Maharashtra and declined to constitute a Special Investigation Team (SIT).
Shah also slammed Congress President Rahul Gandhi saying that there is only one place of idiocy and it is Congress.
"There is only one place for idiocy and it's called the Congress. Support 'Bharat Ke Tukde Tukde Gang', Maoists, fake activists and corrupt elements. Defame all those who are honest and working. Welcome to Rahul Gandhi's Congress," Shah said replying to Gandhi's tweet of August 28.
Gandhi had accused the the RSS of shutting down NGOs, jailing all activists and shooting those that complain, after the Pune Police arrested five people in connection with the Elgaar Parishad event in Pune last December.
"There is only place for one NGO in India and it's called the RSS. Shut down all other NGOs. Jail all activists and shoot those that complain. Welcome to the new India," Gandhi had tweeted.
Meanwhile, BJP Spokesperson Sambit Patra also slammed the Congress saying its stand on Naxalism and Maoism has been vindicated.
Attacking Gandhi, Patra said, "This verdict is also an indictment of Gandhi, who was acting as an advocate for these arrested Maoists."
"Congress and Rahul Gandhi said that the motive behind these arrests was revenge but the Supreme Court has made it clear that this was not the case. Congress has a lot to answer. Right from politicising surgical strike to supporting urban Naxals to Navjot Singh Sidhu hugging Pakistan Army Chief," Patra said.
He also said that the Congress has been hurt by this verdict of SC.
The BJP leader also said that the one who worked against the national security did not have the luxury of choosing as to what kind of prosecution he would face. "This verdict by the Supreme Court is a win for India."