FIR registered for social media posts favouring constables arrested in Apple executive killing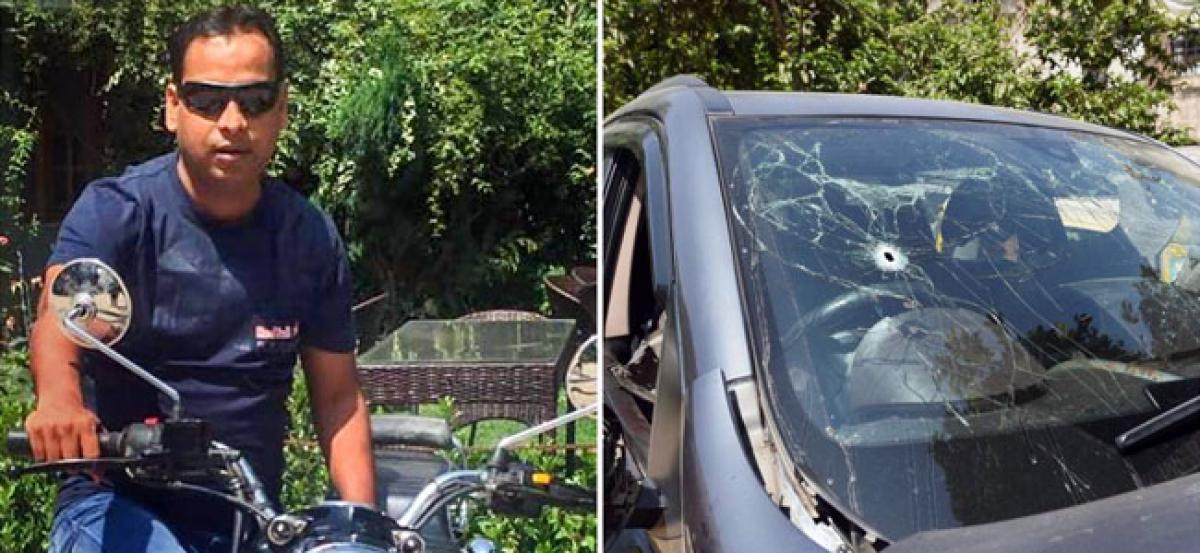 Highlights
Taking note of objectionable social media posts in favour of constables allegedly involved in the killing of an Apple executive last week, an FIR has been registered against unnamed people here, while a constable in Raebareli has been suspended in a similar matter, police said on Friday
Taking note of objectionable social media posts in favour of constables allegedly involved in the killing of an Apple executive last week, an FIR has been registered against unnamed people here, while a constable in Raebareli has been suspended in a similar matter, police said on Friday.
After the arrest of two constables, Prashant Chowdhury and Sandeep Kumar, in the killing of Vivek Tiwari on September 29, some people claiming themselves to be their batchmates and sympathisers have launched a campaign on social media in their favour and also sought donations for the accused.
"An FIR has been registered at Hazratganj police station here on Thursday against unnamed people under the Police (Incitement to Disaffection) Act, and cyber teams are looking at such posts to take the case to a logical end," a senior police official said.
The Act has a provision of maximum punishment of six months against whosoever intentionally causes or attempts to cause or does any act which he knows is likely to cause disaffection towards the government or among the members of police force.
"Rumours are being spread on social media... We have taken the matter seriously and surveillance is going on to track such people. It has come to the fore that some constables terminated from service are involved in it," the DIG said.
He said in one such matter, an FIR has been registered against constable Sarvesh Chowdhury, and he has been suspended and disciplinary action has been initiated against him.
Sarvesh had released an 11-minute video in which he purportedly claims that he had offered and had been collecting money for Prashant and also took swipes at political leaders and top police officials.
Clarifying the situation, the DIG said, "Some people posing as policemen and anti-social elements are involved in it. We will take strict action." About reports that constables were collecting money to help their arrested colleagues and other such items flooded the social media, DGP O P Singh had yesterday said, "We have alerted our officers and a close watch is being kept on social media. The officers have been asked to interact with constables and tell them about the incident and explain them circumstances under which they were arrested and dismissed." Vivek Tiwari was shot dead early on September 29 by a policeman when he allegedly refused to stop his car for checking in Lucknow's posh Gomti Nagar neighbourhood.
Two constables, Prashant Chowdhury and Sandeep Kumar, were arrested after an FIR was lodged on basis of a complaint by Tiwari's colleague Sana Khan, who was travelling with him.