MLA's son mows down girl with his Car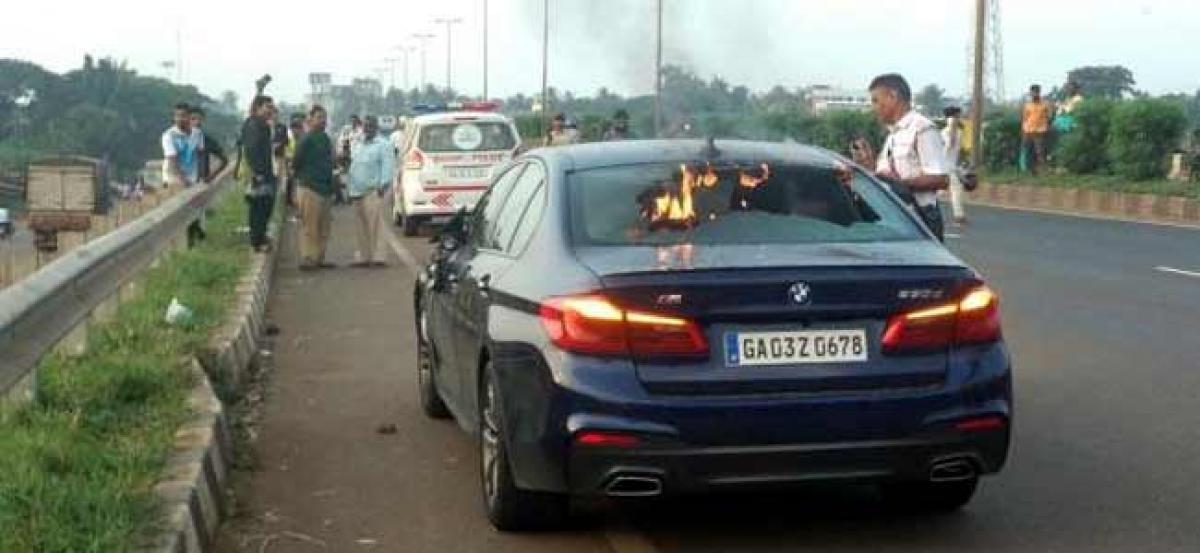 Highlights
Girl aged 20 was killed and her 18yearold sister injured when they were pounded down by a BMW owned by Goa MLA Glen Ticlo and driven by his son Kyle on Monday evening They claimed that Kyle was speeding and had lost control of his car
BELAGAVI/PANAJI: Girl aged 20 was killed and her 18-year-old sister injured when they were pounded down by a BMW owned by Goa MLA Glen Ticlo and driven by his son Kyle on Monday evening. They claimed that Kyle was speeding and had lost control of his car.
The accident happened when the two sisters were crossing National Highway 4 near Gandhi Nagar in Belagavi.Belagavi traffic police said the accident happened at 6.05pm. M Killedar, an eyewitness, said a mob gathered at the spot and broke the windshields of the car and tried to set it ablaze. They also obstructed the highway for 15 minutes.Police said they have detained Kyle Ticlo, 25, for questioning and he has been sent for a medical test. A case booked on kyle for rash driving and negligence.
Police said the accident occurred when the girl, Tamreen Khalid Bispi, and her sister Tehaniyat, both residents of Azad Nagar in Belagavi, were crossing the national highway to go to the fruit market. Police said both the sisters were rushed to the district hospital, where Tamreen succumbed to her injuries.
Counter-plaint filed Ticlo confirmed to the media that his car was involved in an incident and said they have filed a counter-complaint against unidentified persons for vandalizing the car and trying to set it ablaze.