Durga Puja Celebration : "UTSAV" – A celebration of life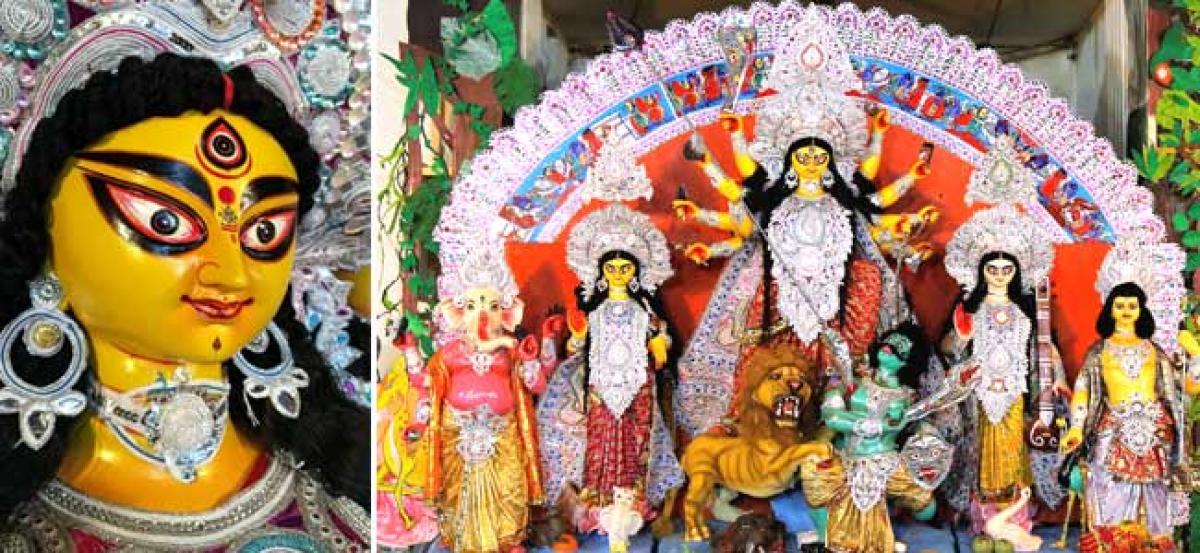 Highlights
UTSAV, a sociocultural organization, will be celebrating its 7thDurgaPuja at a bigger venue Sindhoora Convention Hall at JP Nagar Phase1 from 15th to 19th October, 2018
UTSAV, a socio–cultural organization, will be celebrating its 7thDurgaPuja at a bigger venue Sindhoora Convention Hall at JP Nagar Phase-1 from 15th to 19th October, 2018.
This year's cultural extravaganza, will kick off with"UTSAV Dandiya Ras" on 14th October, Sunday.All the evenings there will be different cultural shows. The highlights of cultural program are as follows:
- 15th October Monday - Musical Tribue to Salil Chowdhary 'Surer-o Jharna' & 'Pratimodan' a classical dance-drama for invocation of Gods.
- 16th October Tuesday- Performance by teen band –"Bandishe-reloaded", 'Juta -Aavishkaar' a play performed by kids based on famous story of Rabindra Nath Tagore and another lyrical play of Rabindrananth Tagore - 'LakhhirPorikhha', performed by ladies only team.
- 17th October Wednesday – Musical Performance by famous upcoming young playback singer of Kolkata -Lagnajita Chakraborty
- 18th October Thursday- a musical journey of popular Bengali puja songs in typical "Bengali Adda" mode -"Golpe – Gaane- Addaye". This evening also have Kathak and other dance performances.
With Utsav's continued commitment towards society, many under-privileged kids from different schools run by Abhudhaya and Grameena NGOs will join us on 16th the October, Saptami day. They will participate in art and drawing competition, witness puja and will have prasad lunch along with all..
As a part of the celebration, we will be publishing our much anticipated literary Magazine "BODHON". As per tradition, Utsav will also arrange Daily Community Lunch (Bhog), comprising of vegetarian Bengali delicacies for all visiting the Puja premises.