Three members of family stabbed to death in Delhi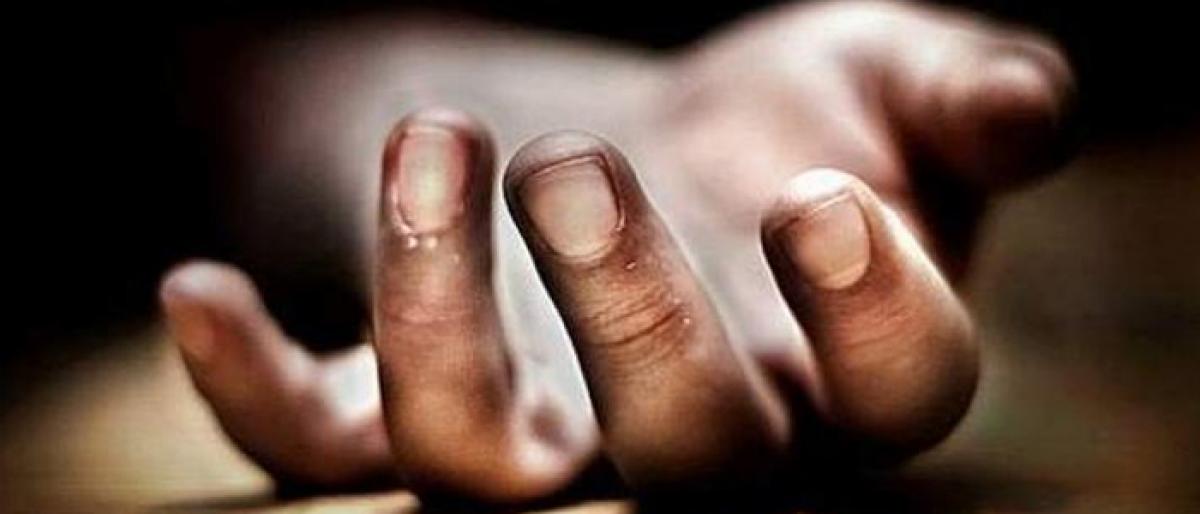 Highlights
The bodies of a couple and their daughter were found with stab injuries at their residence in Kishangarh area of southwest Delhis Vasant Kunj on Wednesday morning, police said
New Delhi: The bodies of a couple and their daughter were found with stab injuries at their residence in Kishangarh area of southwest Delhi's Vasant Kunj on Wednesday morning, police said.
The victims were attacked with a kitchen knife. The couple's son Suraj sustained injuries on his finger, they said.
After being informed about the incident, police reached the three-room house at 5.20 am, and identified the victims as Mithlesh Verma, his wife Siya Verma and their daughter Neha.
The weapon used for commission of the crime has been recovered, police said.
Mithlesh Verma, a contractor, was living with his family in the house for the last 18 years.
His son Suraj is pursuing civil engineering from a private college in Gurgaon, while his daughter Neha was studying in class 9 at a private school in Vasant Kunj, Mithlesh Verma's elder brother Chandra Bhan said.
"I got a call from my family members in Kannauj at 5.30 am. Mithlesh's neighbours had informed them.
I rushed to check on them and found their bodies lying in a pool of blood with multiple stab injuries," Bhan said, adding it was a "cold-blooded murder".
He, however, did not suspect any personal enmity behind the killings.
According to a senior police officer, the entire house was ransacked, but no valuables were found missing. Eight police teams have been formed to probe the case.
Mithlesh Verma's nephew Shiv Pratap, also a civil engineering student, said he saw his aunt lying in a pool of blood on the floor while his cousin Neha was lying on the bed with multiple stab injuries.
Pratap said three days back, he had a casual chat with his cousin Suraj on Facebook and everything seemed normal.
Verma's neighbour Ishwar Lal said, early morning, his wife heard Suraj screaming for help.
When they rushed to check on them, they got to know about the incident. they found Suraj was sitting near the gate of his house, weeping.
Lal claimed that Suraj initially sought for help from one of their neighbours, Pintu, who was returning from hospital.
Suraj's uncle Chandra Bhan said in 2013, Suraj was allegedly kidnapped by unidentified people when he had gone to a nearby market to buy books.
Suraj is being interrogation in connection with the incident and the possibility of personal enmity being behind the killings is being investigated, police said.