Delhi Cong to burn effigies of BJP, AAP leaders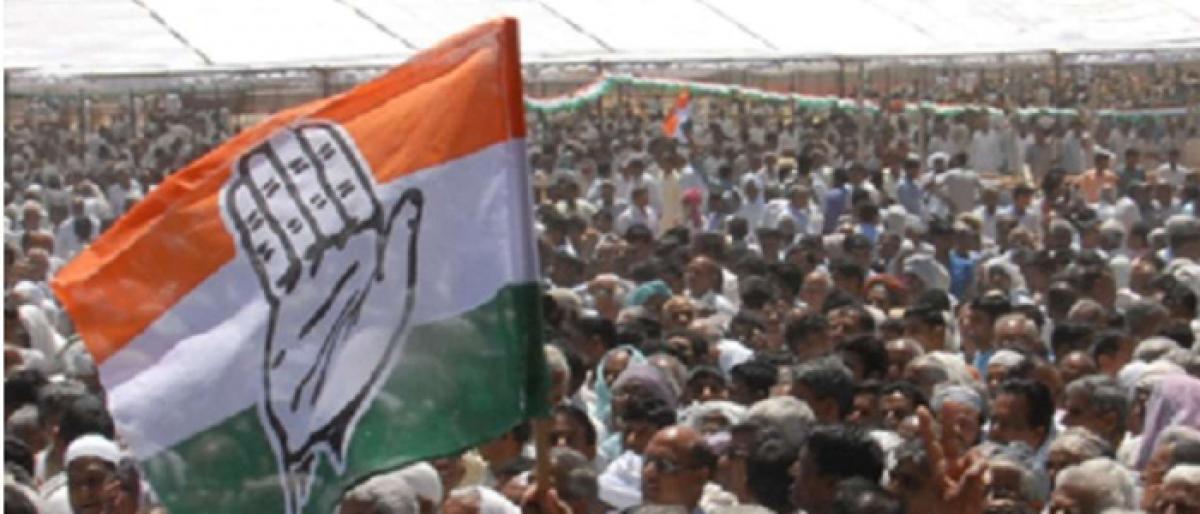 Highlights
The Delhi Congress has decided to burn effigies of AAP and BJP leaders on the eve of Dussehra over their failure to provide relief to the people of the national capital from the sealing drive
To protest sealing drive
New Delhi: The Delhi Congress has decided to burn effigies of AAP and BJP leaders on the eve of Dussehra over their "failure" to provide relief to the people of the national capital from the sealing drive.
Senior Delhi Congress leader Mukesh Sharma said specially-designed Ravana effigies with the multiple heads of the mythical demon king replaced by pictures of BJP and AAP leaders will be burnt at 14 locations in the city.
"This is our protest against the ruling AAP in Delhi and the BJP at the Centre, over their failure to do anything for Delhites hit by illegal sealing in many areas," said Sharma, who is convener of the Congress' 'Nyay Yudh' campaign against the sealing drive.
"At the centre will be photos of Narendra Modi and Arvind Kejriwal, flanked on either side by BJP MPs from Delhi and AAP ministers," Sharma said, adding one of the effigies would be torched by Delhi Congress president Ajay Maken.
"This will be a symbolic protest against the AAP and BJP who despite having votes of Delhiites deserted them when sealing drive hit them hard," he said.
A large number of commercial and residential premises have been sealed by BJP-ruled municipal corporations in the city for violating the city's master plan.
The sealing drive is being supervised by a Supreme Court-appointed monitoring committee.
The three major political outfits in Delhi -- the AAP, the BJP and the Congress -- have been engaged in blame game over the issue in the run-up to the Lok Sabha elections next year.
Delhi BJP chief Manoj Tiwari, who alleged that an "illegal" sealing industry was coming up due to "corrupt" officials, is facing a contempt notice for breaking the seal on premises sealed in Gokalpuri by civic officials.
The ruling AAP has demanded an ordinance from the Centre to stop sealing, while accusing the BJP of being involved in corruption in the three municipal corporations of the national capital ruled by it.