Amidst cyclone Titli, Odisha CM Naveen Patnaik cancels birthday celebration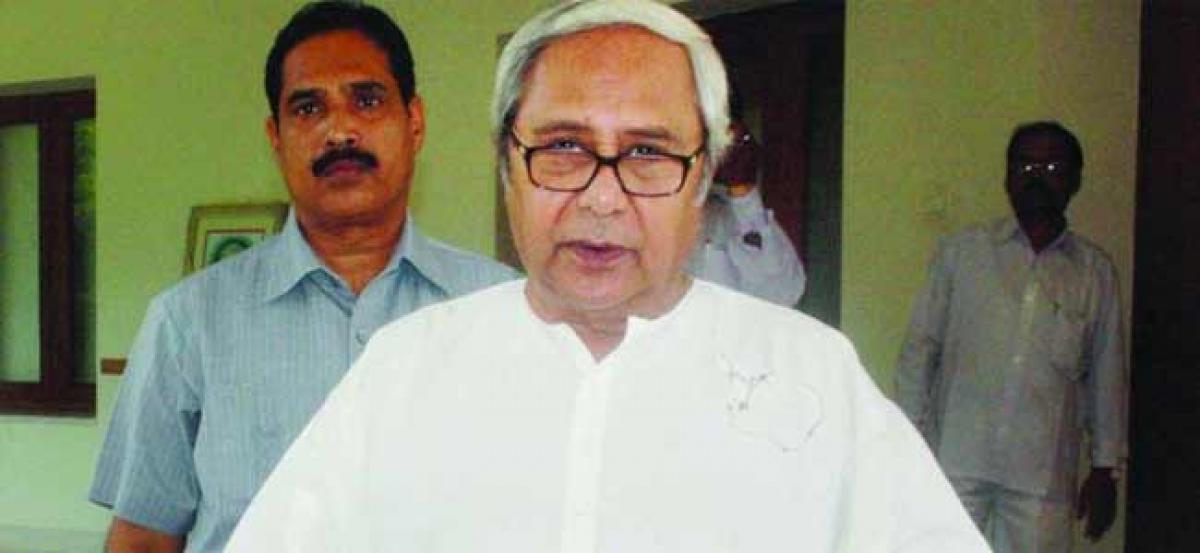 Highlights
Odisha Chief Minister Naveen Patnaik has cancelled birthday celebrations on Tuesday as a mark of expressing solidarity to the people affected by Cyclone Titli and subsequent floods in some parts of the state
Bhubaneswar: Odisha Chief Minister Naveen Patnaik has cancelled birthday celebrations on Tuesday as a mark of expressing solidarity to the people affected by Cyclone Titli and subsequent floods in some parts of the state.
The death toll in cyclone Titli, which made a landfall on October 11, and the subsequent flood in Odisha has risen to 27.
The Chief Minister has also requested his well-wishers and Biju Janata Dal (BJD) party workers and leaders not to organise any function or throng Naveen Nivas.
A statement issued by the Chief Minister's Office on Monday read, "In view of the cyclone and flood in some parts of our state the chief minister Sri Naveen Patnaik will not receive birthday greetings on Tuesday so well-wishers are requested not to throng at Naveen Nivas."
Three districts of Odisha - Ganjam, Gajapati, and Rayagada-were severely affected due to Cyclone Titli, heavy rains, and the subsequent floods.
UN Secretary General Antonio Guterres also expressed sadness over the loss of lives and destruction caused in Odisha and Andhra Pradesh due to landslides and flooding following Cyclone Titli, saying the world body is ready to support the government's response to the calamity.
Patnaik, who turns 72 today, had not celebrated his birthday in 2013 and 2014 due to cyclones Phailin and Hudhud which had caused huge damage to life and property in Odisha.