Sparks fly as India allows 'green' firecrackers for Diwali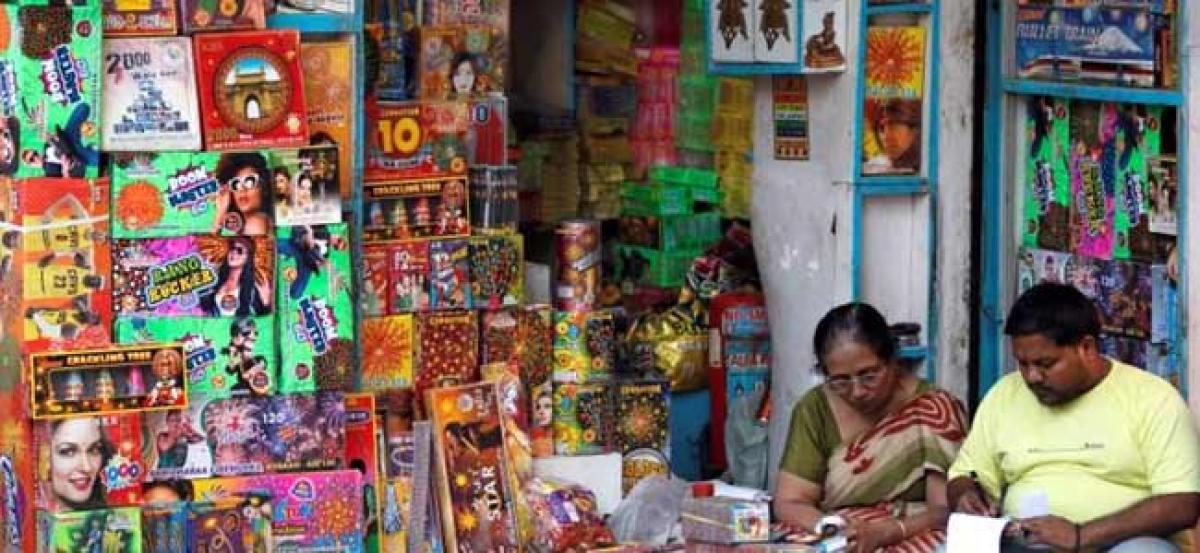 Highlights
Indias Supreme Court on Tuesday allowed the use of safe and green firecrackers during Diwali festivities next month, but it was unclear how the rules will be enforced at a time when millions of fireworks add to the countrys toxic pollution
NEW DELHI: India's Supreme Court on Tuesday allowed the use of "safe and green" firecrackers during Diwali festivities next month, but it was unclear how the rules will be enforced at a time when millions of fireworks add to the country's toxic pollution.
Each year, smoke from firecrackers covers New Delhi and its satellite cities in a haze that can linger for days as wind speeds drop in the cooler weather, adding to pollution caused by the burning of crop residue, vehicle exhausts and industrial gases.
Activists in India, home to the world's 14 most polluted cities, had petitioned the top court for a complete ban on fireworks as pollution levels rise in the capital, New Delhi, ahead of Diwali.
But authorities have been reluctant to enforce an outright ban to avoid offending millions of Hindus across the country, for whom Diwali is one of the biggest festivals.
A two-judge bench said firecrackers would be permitted during Diwali, Christmas and New Year, with conditions.
Only "safe and green firecrackers" would be allowed, and for a maximum two hours a day, television channels quoted the court as saying. Online sales were banned.
Delhi's air quality index, which measures the concentration of poisonous particulate matter, has risen above 300 in recent days. Anything above 100 is considered unhealthy.
Environmentalist Vimlendu Jha said there was no such thing as an environmentally safe firework and blasted the court decision as others raised concerns about how the court orders will be implemented.
"Your one decision to allow sale and use of firecrackers in current times, while half of our country turns into a gas chamber, will kill toddlers, children and elderly," Jha said in a Tweet.
New Delhi accounts for nearly half of India's demand for firecrackers although Diwali is celebrated across the country.
"This decision should have come earlier because manufacturers are ready with all kinds of firecrackers and it will be very hard to stop them," said Sunil Dahiya, a campaigner with Greenpeace.