3,000 TN fishermen chased away by Sri Lankan Navy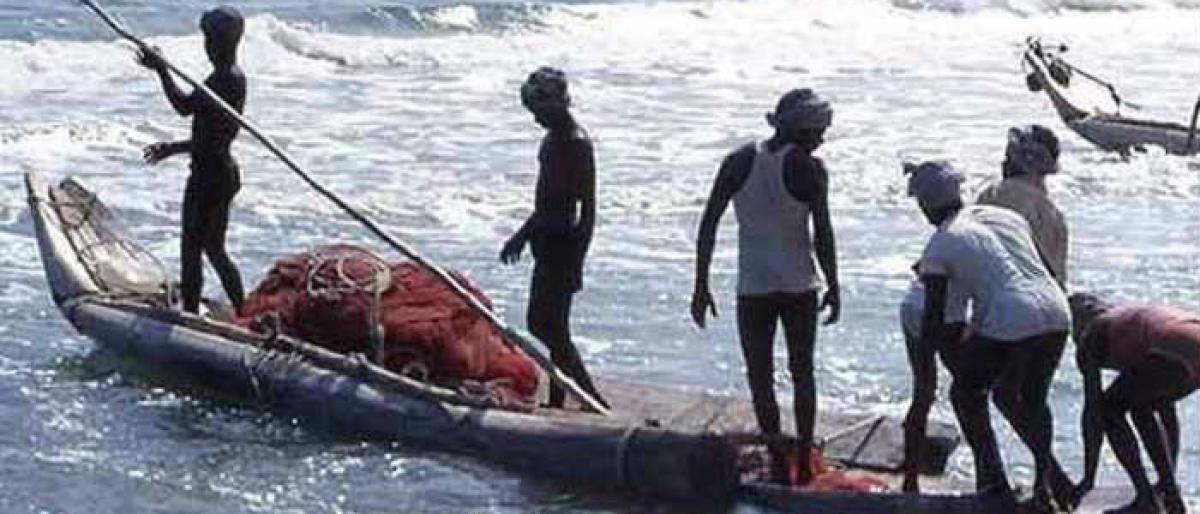 Highlights
More than 3,000 Indian fishermen from Tamil Nadu were chased away by the Sri Lankan Navy, who also hurled stones at them and snapped fishing nets of 50 vessels for fishing in their territorial waters, a fishermen association leader claimed on Thursday
Fishing nets snapped
Rameswaram: More than 3,000 Indian fishermen from Tamil Nadu were chased away by the Sri Lankan Navy, who also hurled stones at them and snapped fishing nets of 50 vessels for fishing in their territorial waters, a fishermen association leader claimed on Thursday.
Rameswaram Fishermen Association president P Sesuraja said fishermen from this town and Mandapam region had ventured into the sea on Wednesday morning in over 700 mechanised boats and were fishing near Katchatheevu, when Sri Lankan naval personnel arrived there and threatened them.
They also snapped the fishing nets of 50 boats and pelted stones at the fishermen before driving them away, he alleged, adding all the fishermen returned early on Thursday morning without a catch.
Sesuraja urged the Centre to take up the issue with the island nation's government to prevent recurrence of such incidents.
Referring to the 1974 India-Sri Lanka agreement on fishing, he claimed that they had rights to fish in Katchatheevu, an islet ceded to the neighbouring country under the agreement.
Seventeen fishermen from Ramanathapruam and Pudukottai districts were arrested on Tuesday by the Sri Lankan Navy for fishing off Neduntheevu.