Dhinakaran, disqualified MLAs meet Sasikala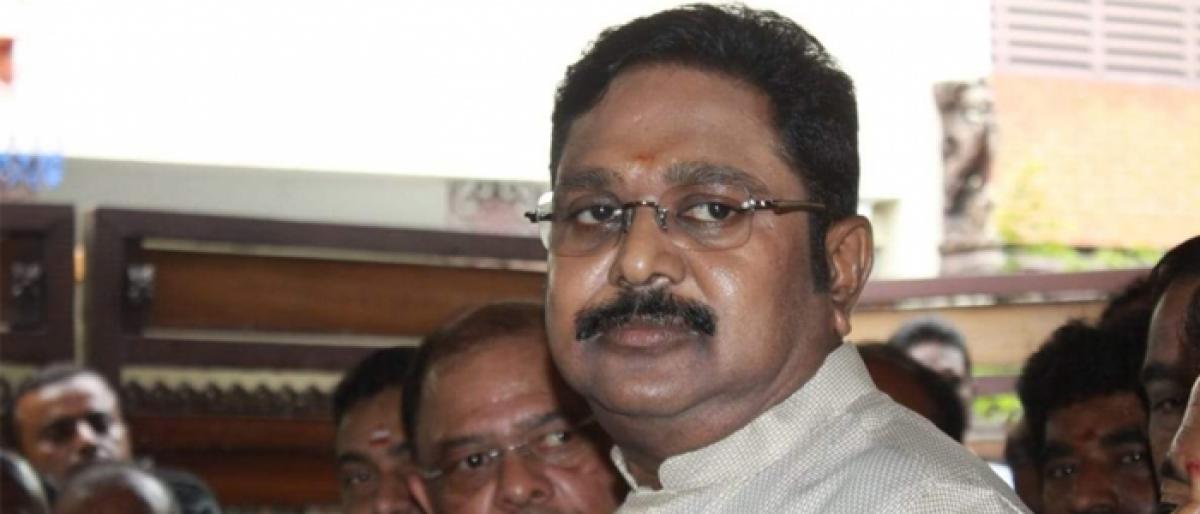 Highlights
Sidelined AIADMK leader T T V Dhinakaran and some of the disqualified party MLAs on Friday met V K Sasikala at a prison here
Bengaluru: Sidelined AIADMK leader T T V Dhinakaran and some of the disqualified party MLAs on Friday met V K Sasikala at a prison here.
This was the first meeting the former legislators had with Sasikala post a Madras High court order upholding their disqualification by Speaker P Dhanapal in 2017.
Sasikala, the deposed AIADMK leader, is serving a four-year jail term in a disproportionate assets case at the Parappana Agrahara prison here.
Dhinakaran was accompanied by a group of disqualified MLAs besides a couple of sitting legislators, all loyal to him. Later, speaking to reporters, Dhinakaran said the disqualified MLAs had earlier expressed their desire to meet her.
He said she appreciated their decision to face bypolls rather than appealing against the Madras High Court order in the Supreme Court. "They discussed the High Court verdict and our future activities.
She is aware of everything and she said it is the right decision (to face polls)," Dhinakaran, Sasikala's nephew, said.