Air quality advances to 'poor' category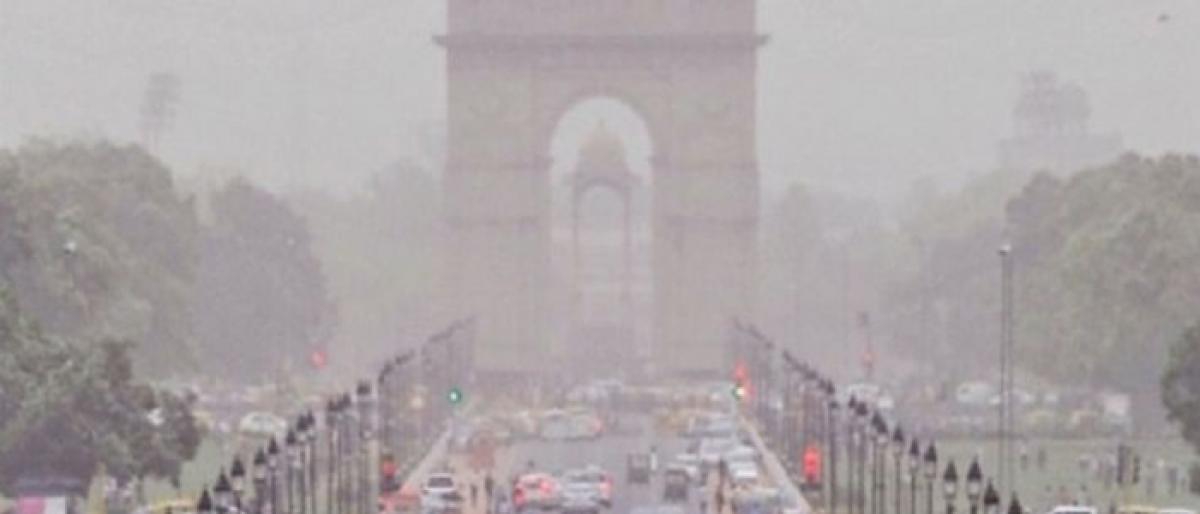 Highlights
Delhis air quality improved throughout the day on Thursday after rainfall washed away pollutants, but authorities warned that the pollution level might increase again from Saturday
New Delhi: Delhi's air quality improved throughout the day on Thursday after rainfall washed away pollutants, but authorities warned that the pollution level might increase again from Saturday.
The overall air quality index was recorded in 'poor' category, according to Central Pollution Control Authority (CPCB) data. This is the first time since Diwali that the air quality has slipped into the 'poor' category. The AQI had been oscillating between 'severe' and upper range of 'very poor' for the past one week, at one point even crossing the 600-mark post Diwali.
On Thursday, the PM2.5 level was recorded at 96, while the PM10 level was recorded at 177, according to CPCB data. Ghaziabad, Faridabad, Greater Noida and Noida recorded 'poor' air quality, while Gurgaon's air quality was recorded in the 'moderate' category, it said. Twenty-five areas in Delhi recorded 'poor' air quality and 11 areas showed 'moderate' air quality, CPCB said.
According to authorities at the Indian Institute of Tropical Meteorology, fire counts observed during the past 24 hours over the northwest region of India were fewer (less than 100 counts). "The impact of stubble burning in NW India is not significant over Delhi," the IITM said.
According to the Centre-run System of Air Quality and Weather Forecasting (SAFAR), the air quality improved significantly following sufficient rainfall early on Thursday due to wash-away effect.
"Surface wind speed moderately increased but pollution level declined faster than expected, as still weather conditions are not completely favourable except sporadic rain," SAFAR said in a report.
"In addition to cleaning by rain, accumulative emission loading is relatively less, which has led to a drop in the pollution level. The AQI is likely to remain in 'poor' range tomorrow but may slip back to 'very poor' range thereafter," it said.
EPCA Chairman Bhure Lal on Wednesday recommended to the pollution watchdog CPCB that it should implement either the odd-even scheme or impose a complete ban on non-CNG private vehicles if the air quality deteriorates again.
In a letter to CPCB member secretary Prashant Gargava, Lal said all cities, which have similar emergency plans, like Paris or Beijing, include restrictions on private vehicles, done by either number plate or fuel type or its age. He said vehicles contribute as much as 40 per cent of the total emission load in Delhi and roughly 30 per cent in the region.
"In this situation, the only option is to look at either a complete ban on all private vehicles (without the identification of petrol or diesel), other than CNG and/or restriction on plying by number plate (odd-even)," he said.
In 2016, the odd-even scheme was enforced twice -- January 1-15 and April 15-30, in Delhi when vehicles having odd and even numbers were allowed to ply on alternate days as the air quality deteriorated.
The odd-even scheme is a part of the Graded Response Action Plan (GRAP), emergency measures implemented in phases to combat air pollution. It came into effect on October 15.