Receive & honour Modi, Shah writes to Naidu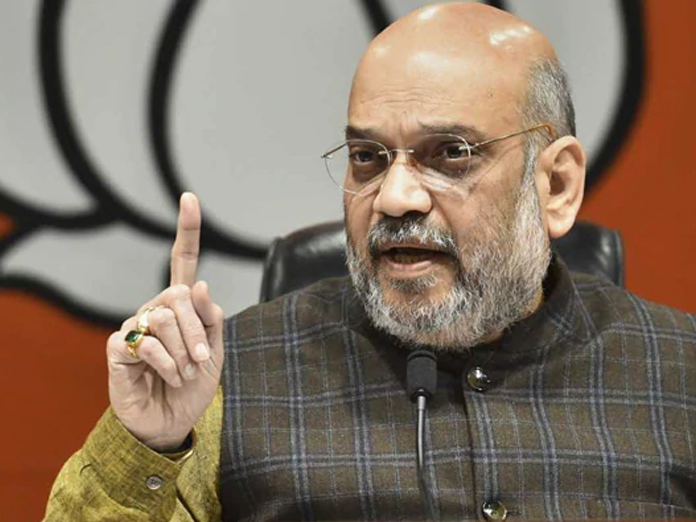 Highlights
The bitterness between the BJP and Andhra Pradesh seems to be getting intense day by day
ADVERTISEMENT
New Delhi: The bitterness between the BJP and Andhra Pradesh seems to be getting intense day by day.
BJP national president Amit Shah on Monday wrote an open letter to Andhra Pradesh Chief Minister N Chandrababu Naidu informing him that the Prime Minister would soon be visiting the state again and the government should receive him and honour him.
He also remarked that Naidu was acting out of panic as he had lost people's confidence and that he had joined the wrong side.
Reacting to this, Naidu not only read out the contents in the meeting but also said that people of Andhra Pradesh would welcome Prime Minister and honour him if he fulfills the assurances made by the previous government on the floor of Parliament while bifurcating the state.
In an angry tone, Naidu said that the Prime Minister had done injustice to the state. Amit Shah was accusing him of accepting special package instead of special category and having taken a U-turn.
"Yes I did accept special package since the government said that they cannot give special category status but will give all the benefits that the state would have got if SCS was given," he said.
But Naidu said the government had done nothing and hence he had to differ with them and fight for the rights of the people. Moreover, after denying SCS to Andhra they gave it to 11 other states.
It is the Centre which had taken a U-turn, he said. Accusing Amit Shah of being a "professional liar", Naidu said that the BJP refuses to see the reality and the Modi-Shah combine continue to try and hit him below the belt.
Unlike the duo, he said TDP always takes the side of people. The BJP claims they accorded national project status to the state. It is another big lie. It was given by the Congress party. Modi-Shah are wrong in their statements.

Describing the success of Dharma Porata Deeksha in Delhi as a moral victory for the people of AP, Naidu said entire country extended support for the justified cause of special category status to AP.
The solidarity extended by leaders of various political parties instilled confidence among people of AP.
Delivering his concluding remarks at the end of fast, the Chief Minister said the BJP government has still an opportunity to fulfil 18 state bifurcation assurances and special category status to AP as it is going to introduce Appropriation Bill in Parliament on Tuesday.
He said the people of AP are appealing to the BJP government to fulfil all the state bifurcation assurances.
But the Modi-Shah duo were insulting the people of Andhra Pradesh and were playing with their self-respect.
He said he was never rough in his language but the way the duo was hitting him below the belt and was forcing him to react and repay in the same coin. There is a limit to tolerance, he added.