India's little-noticed Caribbean diplomacy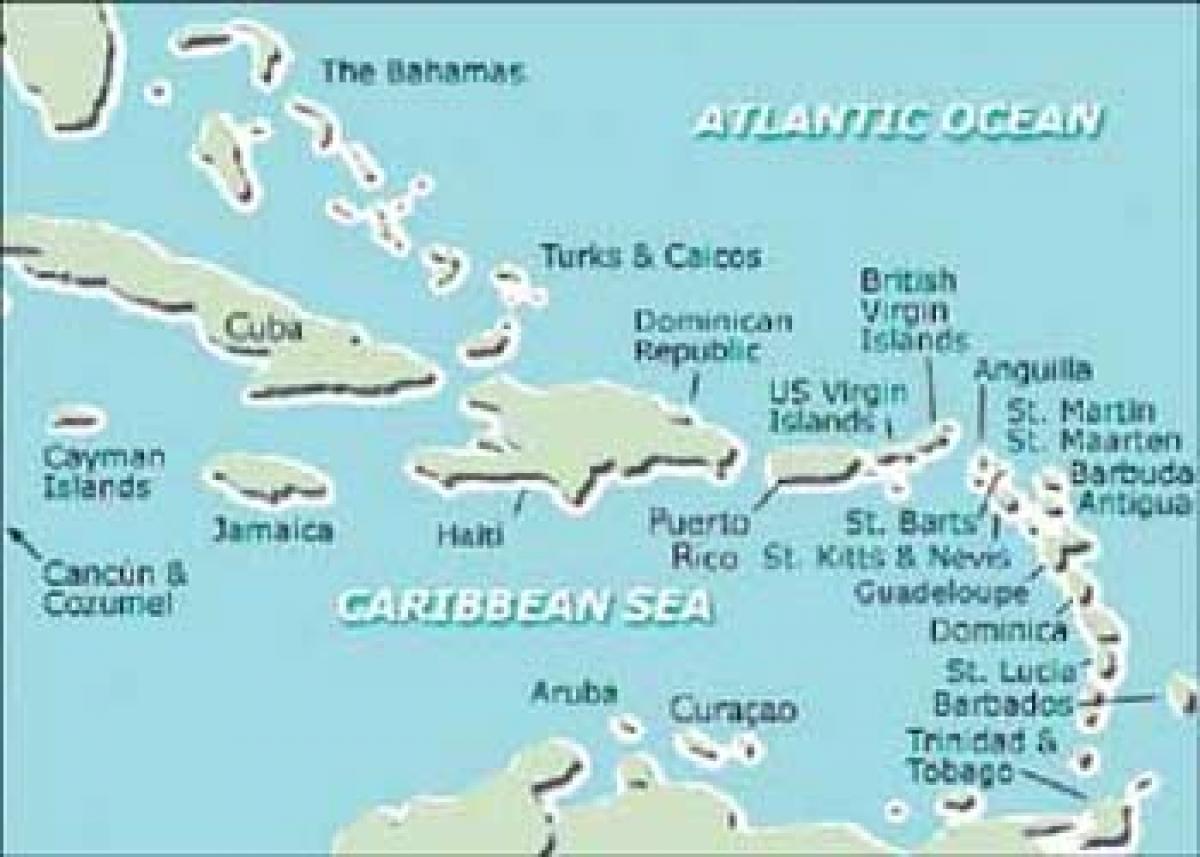 Highlights
India's little-noticed Caribbean diplomacy. Prime Minister Narendra Modi\'s blistering schedule on his recent visit to the United Nations included some little noticed encounters.
Prime Minister Narendra Modi's blistering schedule on his recent visit to the United Nations included some little noticed encounters. He met President David Granger of Guyana, Prime Ministers Kenny Davis Anthony of Saint Lucia and Ralph Everard Gonsalves of St Vincent and the Grenadines.
The Caribbean and India enjoy a historic relationship. Several of the 15 members of the leading regional organisation - the Caribbean Community (CARICOM) - have been home to an important Indian diaspora for well over a century. Guyana, Trinidad & Tobago and Suriname are prominent among them. In the first two, leaders of Indian origin have handed over power in recent months to opponents of African origin.
Racial tensions between Indo-Caribbeans and Afro- Caribbeans still present a challenge. The divide is slowly giving way to a higher profile mixed race leadership. Most of these countries became independent in the second half of the last century. Their populations, earlier ruled and patronised mainly by west Europeans, found it difficult to manage without external assistance.
Their economic problems were complicated by racial divide, inadequate dimensions and resource base, climate change, organised crime and problems of connectivity. The discovery of enormous deposits of natural gas in Trinidad, and lately Guyana, have attracted global attention. China and the US are focussing on this sub-region even as Latin American neighbours like Brazil and Venezuela acknowledge the weight of its numbers in international diplomacy.
The importance of the Caribbean for India led to the establishment of four Indian diplomatic missions in this scanty region, of only 14 in all 33 states of Latin America and the Caribbean. K D Knight, the foreign minister of Jamaica, visited India as Chair of CARICOM in November 2003. He discussed India's participation in Caribbean affairs, technical assistance and possible participation in the Caribbean Development Bank.
A Joint Commission was set up. The first ministerial meeting between India and CARICOM took place in February 2005 in Suriname. The second was cochaired by India's External Affairs Minister Sushma Swaraj over a decade later, on September 30 in New York. The Joint Commission met at Vice Minister/ Secretary level for the first time in June 2015.
India's economic relationship with this region is not inspiring. Exports to CARICOM and sundry overseas territories of European powers amounted to less than $500 million in 2014- 15. Imports from there were less than $50 million. Several projects have fallen by the wayside: Essar's steel plant in Guyana; Reliance's bitumen refinery; and a joint ONGC-Mittal gas project in Trinidad.
Gas imports from Trinidad have been sporadic. Exchanges have focussed on Indian- aided projects, technical assistance through scholarships and specialised courses. Indian cultural centres exist in Trinidad, Guyana and Suriname. The University of West Indies in Port of Spain has three chairs for Indian studies. Much more could be done to strengthen contacts with the diaspora.
In New York, Sushma Swaraj conveyed India's appreciation to Ambassador Courtney Rattray of Jamaica, who as the Chair of the Inter-Governmental Negotiations in the General Assembly, had moved forward the negotiations on the reform of the UN Security Council. CARICOM brings with it 15 votes in the General Assembly.
Prime Minister Modi and Sushma Swaraj's meetings with Caribbean leaders were a welcome reaffirmation of India's diplomatic interest. They could, however, be seen more as an opportunity to lobby for votes, at a time when India is seeking numerical support to reform the UN Security Council.
They also took place on the heels of the second Forum for India Pacific Islands Cooperation, and on the eve of the third India Africa Summit, both on Indian soil. Perhaps it is time to consider a Summit between India and the Caribbean. (Deepak Bhojwani is a former Indian ambassador to several Latin American countries. He can be contacted at [email protected])
By DEEPAK BHOJWANI