Punjab for tie-up with Israel on agriculture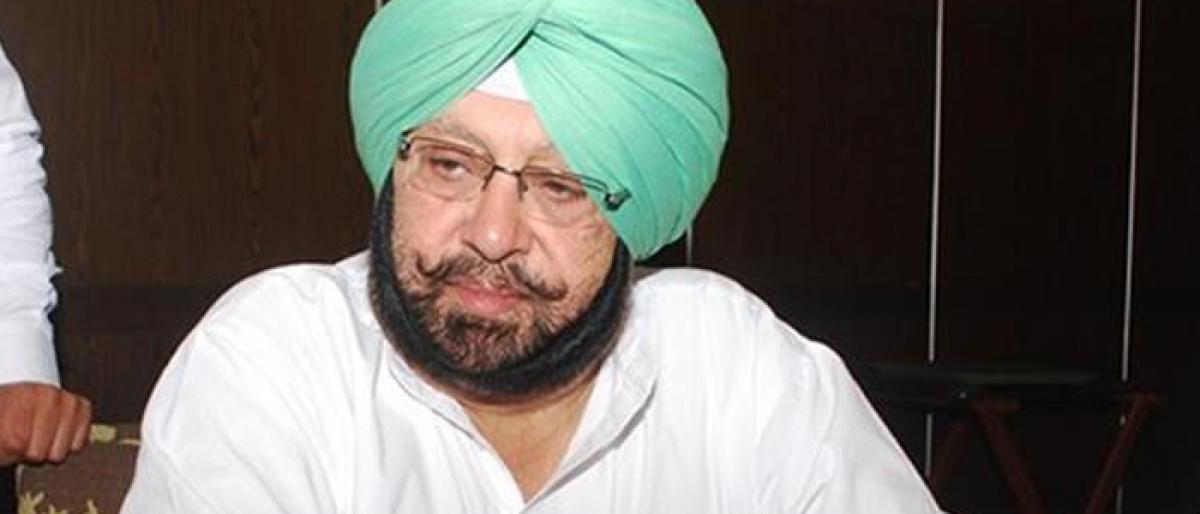 Highlights
Punjab Chief Minister Amarinder Singh on Tuesday said his government is keen to make use of Israels technological advancements in various fiels, including agriculture and internal security The Chief Minister expressed these views when Charge de Affairs of Israeli Embassy Maya Kadosh called on him here on Tuesday morning, ahead of his fiveday visit to Israel from October 21, an official spokesp
​Chandigarh: Punjab Chief Minister Amarinder Singh on Tuesday said his government is keen to make use of Israel's technological advancements in various fiels, including agriculture and internal security. The Chief Minister expressed these views when Charge de' Affairs of Israeli Embassy Maya Kadosh called on him here on Tuesday morning, ahead of his five-day visit to Israel from October 21, an official spokesperson said.
Amarinder Singh said he was confident that his Israel visit will open new vistas of growth and cooperation in key areas of mutual interest, particularly agriculture, horticulture and dairying. He said India and Israel should fully harness their ties through mutual cooperation to ensure overall growth and prosperity for both sides.
Two memorandums of understanding in the fields of agriculture and water conservation are slated to be signed, which will propel the Punjab government's efforts to make farming more viable.He reiterated the need for the farmers for crop diversification and showed interest in replicating the latest in drip irrigation and hydroponics in view of the depleting underground water table in Punjab.
The Chief Minister also sought Israeli assistance in improving the quality of citrus fruits as Punjab was a leading producer of kinnow and wanted to go for mass plantation of sweet oranges, which finds a remunerative market in the multinational companies.He also discussed cooperation in livestock development with the visiting delegate.