Chippa director wants more Indian films for children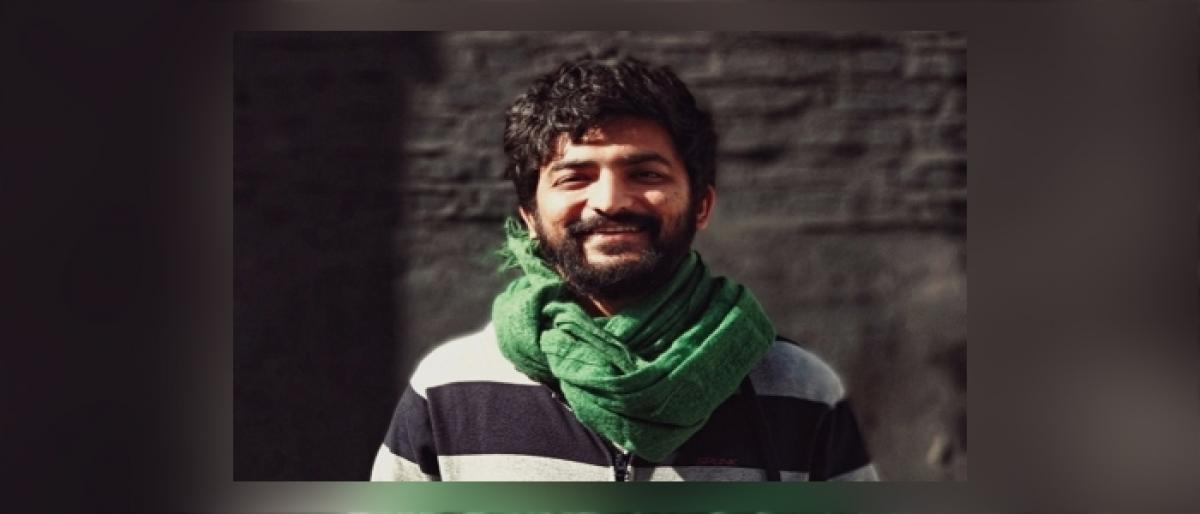 Highlights
Safdar Rahman, who featured in the Manoj Bajpayee starrer Chittagong, has made his directorial debut with Chippa that has child actor Sunny Pawar as the protagonist Rehman points out that there are less film made for children in India and he will like that to change
Mumbai: Safdar Rahman, who featured in the Manoj Bajpayee-starrer "Chittagong", has made his directorial debut with "Chippa" that has child actor Sunny Pawar as the protagonist. Rehman points out that there are less film made for children in India and he will like that to change.
"There isn't a lot of children's content that is being produced as much as it used to be. It's probably one of the primary reasons for me to make a film about children because this is definitely something that I noticed back when I was teaching," Rahman told IANS here. "We used to have conversations that children learn so much from what is viewed as entertainment. They learn so much from the films that they see. Unfortunately, we couldn't see a lot of content around us that children could relate to."
So, it was on his mind that he would like to address this in his first film. "I hope there's more content for children made in this country," said the director, who has worked with the non-profit organisation Teach for India. "Chippa" is a story about the aspirations of a child who lives on the streets, told through a journey he takes into an enchanting world that he creates himself on one wintry night in Kolkata.
"This film can be watched by people of all ages. The protagonist is a child. It's a film about children for sure. When we think of a children's film, we think of animation films or we think of films that are meant to be enjoyed by kids.
"I don't think 'Chippa' fits in that slot completely. Though it is definitely made with young audiences in mind. I would be extremely curious to see what children make out of it." For him, it's a story about a child. "All of us have thought of running away from home after having a fight with our parents, we have thought of what we want to be when we grow up. Those are the things that this film deals with," he shared. Talking about selecting Sunny for the lead role, Rahman said: "'Lion' had just come out. I saw the kid and was absolutely blown away by him."
Then he met Sunny in Mumbai. "He loved the script. So, he was the first person we got on board. We finally shot it last winter," shared the director.
Rahman has taught several children, but he had never dealt with a "star" child actor, who had attended prestigious international film award ceremonies like the Oscars and Golden Globes. "He was only nine when he shot 'Chippa'. He was like any other nine-year-old. He also has siblings so; he had this innate responsibility inside him. He was very sure of where he comes from.
"It was almost like working with a true professional. Of course, working with children is always very tricky. At the end of the day, they are kids. We had a gruelling shoot." The film's team worked at night on the streets of Kolkata. "It's a film that lasts one night. So, we had to switch our body clock around. And of course, there were days when he was not feeling great and was a little bored.
"He didn't know why we were taking the shot for the sixth time. But when the camera rolled, he never let it show," Rahman said praising Sunny. The film will premiere at the Jio MAMI 20th Mumbai Film Festival with Star on Monday. "We just finished the film and I am happy that it is premiering at MAMI. It's one of the festivals that I had attended before. We are looking for an early 2019 release," he said.
What next? "I haven't given a lot of thought to what I want to do next. I want to chase a story. If it revolves around children, then great but I don't want to limit myself to the idea that I only want to make content on children," he said. "But definitely, it's something very close to my heart," he added.
- Natalia Ningthoujam