State-level kabaddi tournament begins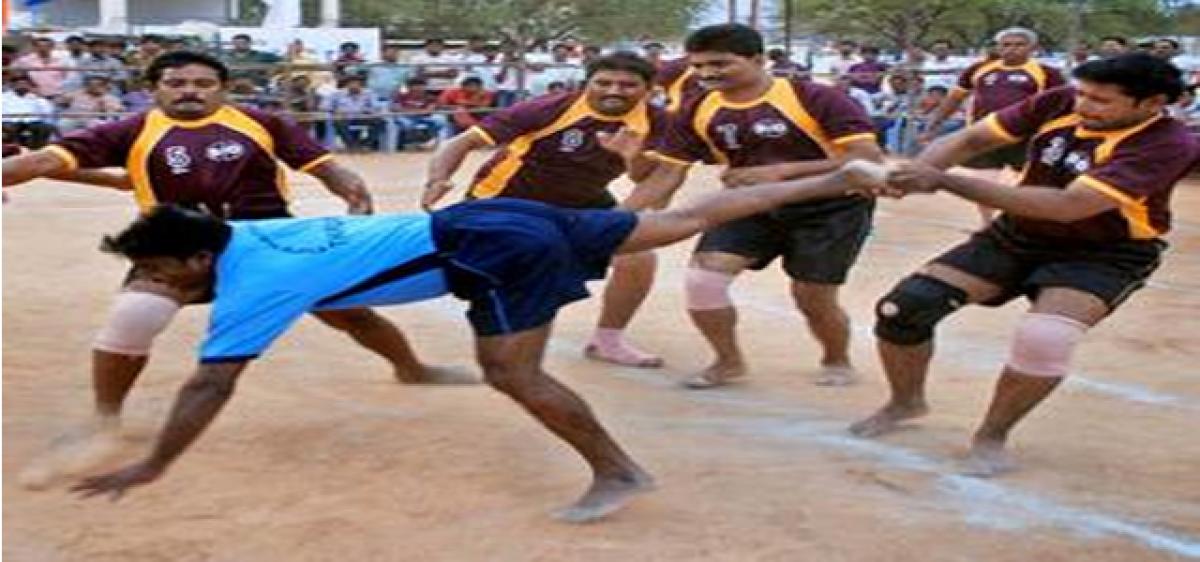 Highlights
The State teams to take part in the national tournament will be selected after the event, according to leaders of the State Kabaddi Association.Sepaking to the media , Kabaddi Association President Izaz said that there was a need for ushering in changes in kabaddi in the Telangana State, which is the youngest in the country. He said as many as 42 countries were giving importance to the game of kab
Bodhan: The 43rd State-level three-day Kabaddi Tournament for both women and men was inaugurated by local MLA Shakeel Amir at the Bodhan Junior College grounds on Sunday night. A total of forty-six teams are participating in the tourney which began at 8 pm.
The State teams to take part in the national tournament will be selected after the event, according to leaders of the State Kabaddi Association.Sepaking to the media , Kabaddi Association President Izaz said that there was a need for ushering in changes in kabaddi in the Telangana State, which is the youngest in the country. He said as many as 42 countries were giving importance to the game of kabaddi. If the game was played in 50 countries, it could also be included in the Olympics, he added.
Shakeel said the State government was giving more importance to sports. It was honouring and giving cash incentives to sportsmen and women who brought glory to the country by winning Olympic medals. He expressed his happiness that the State-level tournament was being organised in Bodhan.
The MLA said that an indoor stadium would be built in Bodhan by next year, with good facilities for sports persons as also physical education teachers.ACP Venkateshwarlu, DCCB Chairman Gangadhar Patwari and others were present.