Hillary to run for President in 2016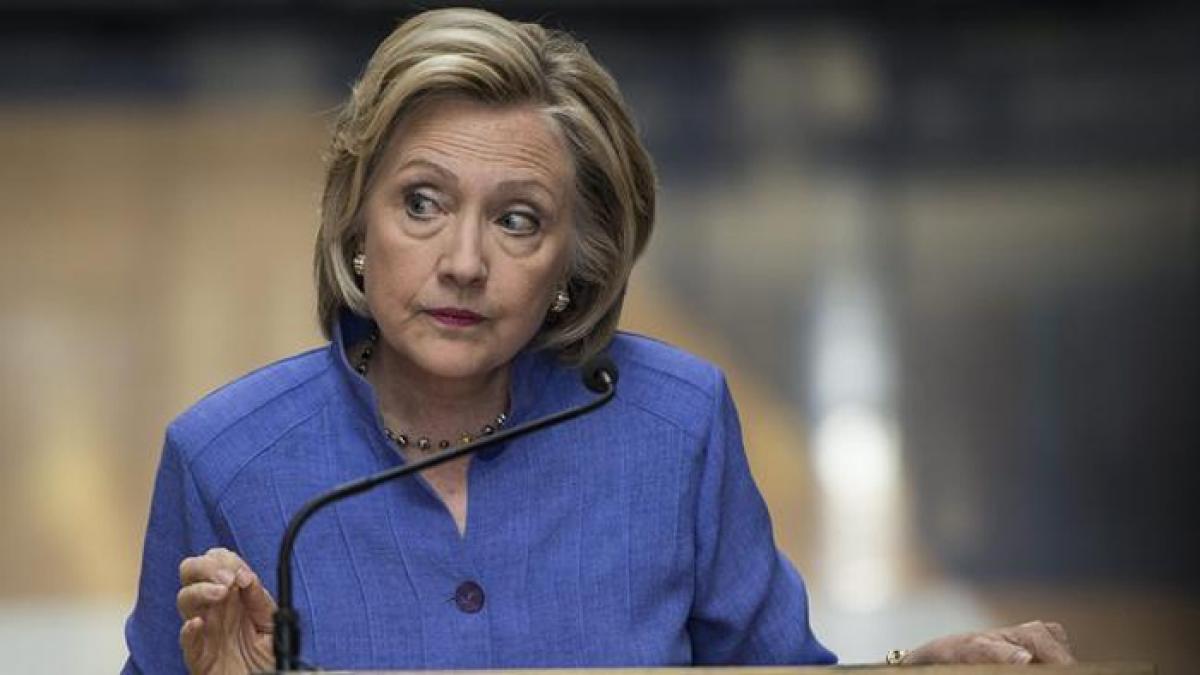 Highlights
Former President Bill Clinton hinted on Saturday that his wife, former Secretary of State Hillary Clinton, may indeed run for president in 2016. When...
Former President Bill Clinton hinted on Saturday that his wife, former Secretary of State Hillary Clinton, may indeed run for president in 2016. When asked during a Q&A session in St. Louis, Missouri, if he would rather take eight more years as president or complete 16 projects at the Clinton Global Initiative, the former president responded, "I would rather keep doing what I'm doing. Because I think America will have some very good choices for president," Clinton added, drawing applause from the audience who may well have been clapping and cheering for his wife. The former president's comments came at the annual meeting for the Clinton Global Initiative University, which is part of the non-profit he runs that gets young people involved with innovations to improve poverty, development and medical care around the world. Love her or hate her, Democrats and Republicans share one opinion about Hillary Clinton that she's running for president. Prominent politicians from both sides of the aisle have been wondering about the former Secretary of State's plans since she stepped down from the post earlier this year. But after a big week, during which Clinton inked a major book deal, received the endorsement of a big-time strategist and returned to the public speaking circuit, many are now saying outright it's a foregone conclusion she will run. "I think the odds of her running are about 100 per cent to zero," former New Mexico Governor and 2008 presidential candidate Bill Richardson said on Sunday, suggesting that Clinton would undoubtedly enter the race. "I've talked to a lot of Republicans, and they like her, too," Richardson added during an interview on NBC's "Meet the Press." The buzz over a Clinton candidacy has hit a fever pitch since she stepped down as Secretary of State in February. Recent polls, too, have indicated Clinton has never seen a better time to seek the presidency. According to a Washington Post / ABC NEWS poll from late January, more than 67% of Americans hold a favorable view of Clinton -- her highest approval ratings since pollsters began tracking her popularity. Clinton this week also received the endorsement of Democratic strategist James Carville, who pledged his support to the Super PAC that is trying to woo Clinton to run. But if she does decide to go enter the race, Clinton, 65, could end up facing competition from one of her own allies within President Obama's cabinet. "Joe Biden has always wanted to be president," Richardson said on "Meet the Press." "He's been a good vice president." Biden's name entered the conversation surrounding 2016 contenders in January after he hosted a party for Democratic Party insiders in January following Obama's re-election victory. "He's got the fire in the belly ... and that eye of the tiger. I don't think he would defer to Secretary Clinton," Richardson added. At least one Republican, too, said Sunday that, while a Clinton run is certain, a victory by her is not. South Carolina Republican Sen. Lindsey Graham, a frequent critic of Clinton's tenure at the State Department said she "can be beat," but warned that "Republicans underestimate her at their peril."
Subscribed Failed...
Subscribed Successfully...