Rama Chandramouli: A versatile writer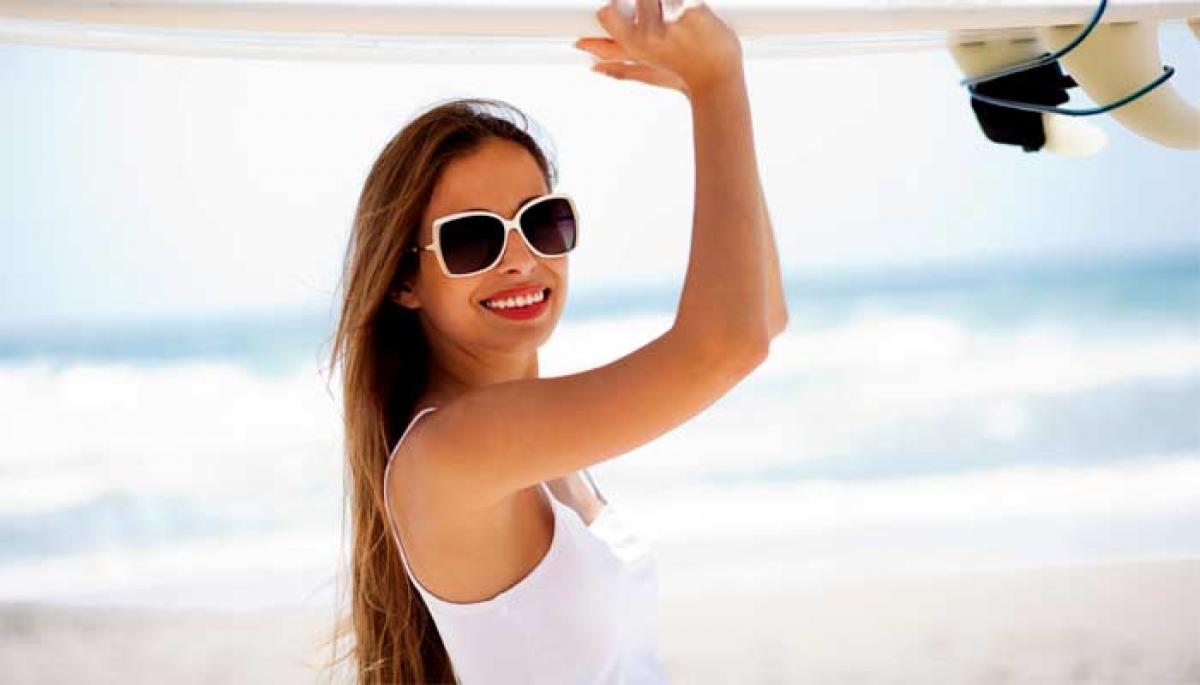 Highlights
Ampashayya Naveen The city of Warangal is becoming a hub of many literary and cultural activities. Every month two or three book launching...
Ampashayya Naveen
The city of Warangal is becoming a hub of many literary and cultural activities. Every month two or three book launching functions, staging of one or two one act or full length plays or organizing an 'Ashtavadhanam' or a discourse on epics have become common. Besides, a Hindustani or Karnatic music concert, poets' gathering and screening of artistic films are taking place frequently. Literary and cultural bodies like Sahrudaya Sahithi, Rajanarendhra Bhasha Nilayam, Pothana Vignana Kendram, Warangal Film Society, Srujanalokam, Mithra Mandali, Kalakaarula Ikya Vedika, World Peace Festival Committee, Meera Sangeetha Mandali are in the forefront in organizing these programmes every month. One such programme was held on 7th April at Vaagdevi Degree & PG College in Hanamkonda. Three books written by well known writer of Warangal Rama Chandramouli were released on that day. Chandramouli is a mechanical engineer by profession. Though he has written a number of books on his subject which are very useful for engineering students, Chandramouli's heart has always been in literature. Many Telugu readers know him as prolific and versatile writer. Since his college days, (he was born in 1950) he hads been in the field of creative writing. He has written more than 200 short stories, 18 novels, three volumes of literary essays, eight anthologies of poems, three plays and reviewed a number of books. However, he is known more as a poet than anything else in spite of his significant contribution to other literary genres. On 3oth June, 2011, Chandramouli visited Greece to participate in the 22nd World's Poets' Congress where he had launched one of his English poetry anthologies 'Fire and Snow' and last month, he visited Agra where the 9th SAARC Countries' Literary Summit Seminar was held at which his English short stories anthology "Beauty of the Grotesque" was released.
On 7th of this month, Chandramouli's three books were released at a glittering function jointly organized by Srujanalokam (writer's corner) Sahrudaya Sahithi and Sahithi Sopathi. Dr Ampashayya Naveen had presided over the function and Professor Yadagiri, Director, Telugu Academy, was the chief guest. 'Anthara' (Telugu) a collection of recent poems by Chandramouli was released by Jagannadha Sharma, well known short story writer and editor of a popular Telugu weekly Navya. Prof CLL Jayapradha of Andhra University, a well known translator, released the collection of English short stories (translated from Telugu to English by Jayapradha and others) 'Beauty of Grotesque'. Another book 'Anthara' (English) containing the translation of Chandramouli's Telugu poems into English was released by Prof V Jayalaxmi, (Retired Professor of English, Osmania University), other literary stalwarts like Prof Suprasanna, Dr LSR Prasad, Prof K Purushotham, and Kandukuri Ramesh Babu. The chief guest, Prof K Yadagiri, highlighted the contributions of writers of Warangal in general and Chandramouli in particular and explained various schemes that are going to be started by the Telugu Academy for the advancement of Telugu literature and culture. There was an animated discussion at the meeting on the main themes in the writings of Chandramouli. One of his short stories entitled 'Lament of the Land'(Bhoomi Dukkam in Telugu) which I consider a representative story of this writer and deserves to be discussed here. It tells the story of those unfortunate agriculturists whose lands are forcefully grabbed by mafia gangs for establishing so-called SEZs. An entire village is made to vanish within a short period as all the agricultural lands are being converted into SEZs. Sundarayya, the main character in the story, is an agriculturist. He considers his land as his mother. The love between him and his land is something sacred and cannot be separated. The sarpanch of that village gathers all the agriculturists and induces them to sell their lands to get exorbitant returns. Sundarayya is stunned when he comes to know that most of them are inclined to sell away their lands. He feels as if someone is driving chisels into his heart and everything in front of his eyes is shattering into pieces. This is how the writer describes the state of mind of Sundarayya when he comes to know that he has to part with his land. Sundarayya's elder son Raja Komuru is in favour of selling the land as he is lured by the huge amount (about 60 lakhs) that the land is going to fetch. He along with his younger brother Srinu who is studying in the city, go to the city, collect the money, purchase a car and come back to their home. The ending of the story is really shocking. It is grotesque and bizarre, the elder brother Raja Komuru kills both his father and younger brother so that he can grab the whole amount of 60 lakhs. There is a subtle hint in the story that even his mother Bhudevi too had collapsed with shock. The writer suggests that the lure of money is so strong that it doesn't care for any human relationship. One is ready to kill his own brother and father for the sake of money.! This reflects the present state of affairs in our country. www.ampashayyanaveen.com
Subscribed Failed...
Subscribed Successfully...