Here prejudices still persist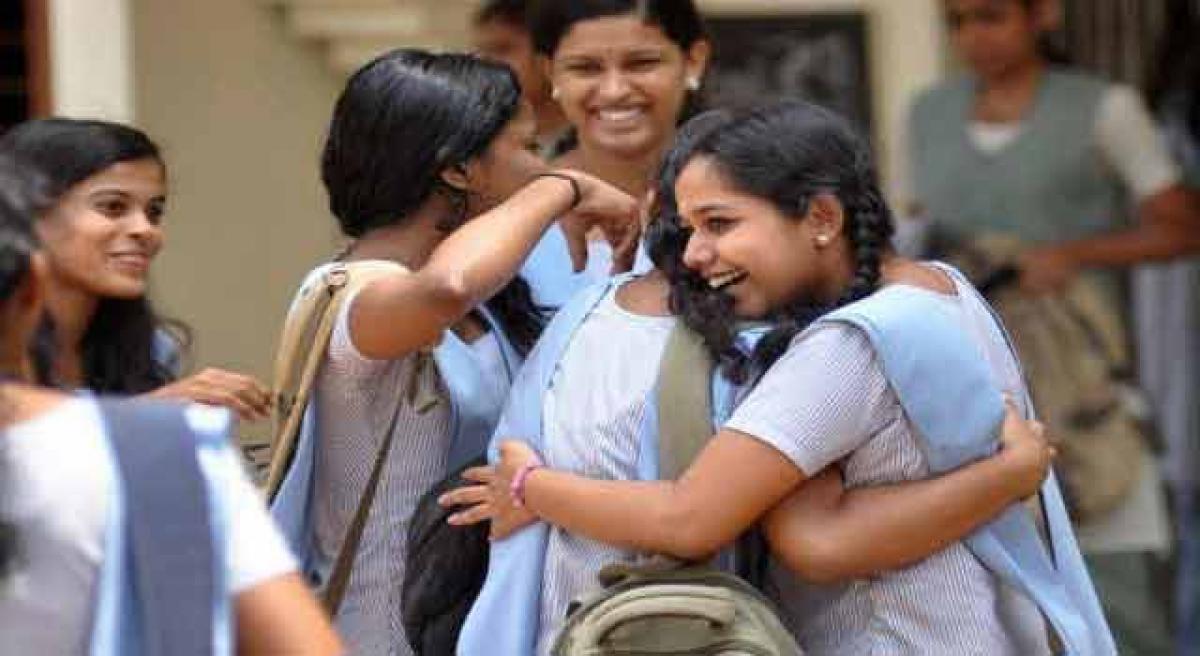 Highlights
Three newspaper headlines last Sunday from the national capital compel attention. They represent our good, bad and ugly. Sukriti Gupta of Montfort...
Three newspaper headlines last Sunday from the national capital compel attention. They represent our good, bad and ugly. Sukriti Gupta of Montfort School from downtown Delhi's Ashok Vihar is all-India topper with 497 marks out of 500 in science stream. For the fourth consecutive year Delhi's students, especially girls, continue to excel in school examinations conducted by the Central Board of Secondary Education (CBSE).
They come from nondescript schools, not those where celebrities' children study. They come from hard-working middle-class families. In most cases, educated parents nurture ambitions in their children who strive hard to fulfill them. If one is looking for good family upbringing and values, it is here.
The young today have many 'distractions' like TV, computers, video games and much more. They have greater freedom of movement than their peers enjoyed. Working parents away from home allows for that freedom, but that also imposes responsibility.
Sukriti seems one of those multi-tasking children. "I used to watch TV, play games and travel even during my boards. I don't think isolating oneself helps. You can't study all the time as it becomes tiring after a point, so other activities are needed to keep the mind fresh."
The top score at Class XII this year inched closer to cent percent. The number of high-scorers also increased. While trends remain unchanged, it is getting crowded at the top, with close to 90,000 candidates scoring 90 percent and above, and over 14,000 students 95 percent and above. Even the overall pass percentage rose to an all-time high of 83.05, an increase of 1.05 percentage points after a marginal drop last year.
There were interesting highlights, like twins at birth getting the same marks, a high 95 percent. Ajay Arora, "a blind aspirant never lost sight" of his IAS goal that he set when he was in Class V, said a newspaper headline.
Passing with flying colours, students join winding queues at colleges for admission. There is struggle ahead for them, but the larger question is, what type of icons are they seeing as they prepare to meet the highly competitive world? What they see, or have been seeing for some years now, is hardly inspiring.
One of these is the prejudices infused into them as they grown up. Among them is viewing 'other' communities with suspicion and hostility. For instance, sending children to Christian-run schools, even paying hefty fees, is fine. But when it comes to Muslims, it is a no-no.
In Delhi, this is the outcome of the experiences of the 1947 Partition. Amidst great violence, many Muslims left for Pakistan, and many Hindus and Sikhs arrived in droves. Delhi was the biggest centre. Many from these communities perished upon being forced to uproot and move. The life of that era is best depicted by the young Milkha Singh in "Bhag Milkha Bhag", the film on legendary sprinter.
To hark back to the 1970s, a Hindu women's college lecturer married her Muslim colleague. The college management asked both to leave, stating candidly that it did not want to set "a bad example" for students and the staff. It required a sustained media campaign to get the management to rescind its orders then.
There are more inter-faith marriages today than those times. Someone from upper economic strata may find a home and be ignored by sniggering neighbours. But the attitude has not changed so far as the common man is concerned.
Muslims have found it difficult to buy/rent homes in Delhi since the Partition. In 1970s, The Hindustan Times carried a report by one of its reporters, a Muslim, who wrote of his own experience. "Sorry, we do not eat onions, nor do we want tenants who do," was a typical response he would receive.
Although Internet and social media had not arrived then, it did generate an animated debate. Readers and colleagues at the newspaper were divided over the story. Some were embarrassed and thought it was wrong, while others pointed to the bitterness that the Partition had left and said it would take long to erase. Has it?
Four decades since, Delhi is more cosmopolitan with the influx of people from all around. The generation that suffered the Partition has mostly gone. But prejudices persist, with suave variations and justifications. Numerous communal riots post Independence have reinforced them.
The second Sunday story, on similar lines, already agog on the social media is of Ambreen Zaidi, an Army officer's wife who claims she is unable to rent a house in Delhi because of her religious identity.
Her story is not unusual and many in the capital face that situation. Faced with a similar predicament, many Muslims, among them educated urbanites, prefer to live in congested "ghettos" such as the Walled City and Jamia Nagar. Their sense of being treated as "the other" drives them to clusters where their identity is not a questionable attribute.
Not just Delhi, any city that has witnessed sectarian violence has transformed with communities living in groups to "feel safe" causing ghettoes of Mulims, Christians and Sikhs, besides Dalits. Zaidi's Twitter profile says she is a writer and a "proud Indian faujan".Despite her Army and therefore, impeccable national credentials, her house-hunting problems have not ceased.
"My husband is an army officer but that doesn't matter! Our name and religion is the deciding factor." Jamshed Khan, a TV journalist, is looking for a better home for 15 years. A resident of Ganesh Nagar, Khan has a Hindu landlord who has been exceptionally nice to him. But his efforts to find a house in a better locality to give his family a better ambience have yielded no result over the years.
"Even when I tell them that I am married to a Hindu woman and don't eat meat by choice, they don't listen." Terror attacks and communal riots aggravate the situation for potential tenants.
Syeda Hameed, former Planning Commission member and a resident of Jamia's Gulmohar Avenue, says that every time there were attacks on minorities, an increasing number of Muslims made the areas around Jamia Millia Islamia their home for the sense of security they provide. People moved there from other parts of Delhi after the Babri Masjid demolition and the 2002 Gujarat riots.
This is ironic since Jamia was founded by Dr Zakir Husain, later the country's president, around the idea of plurality. This should bring us to the third Sunday story. Masunda Ketada Olivier, a Congolese teacher was bludgeoned to death by three men in south Delhi after an argument over boarding an auto-rickshaw. This got captured on CCTV cameras, helping police to nab Mobin Azad Saifi, a history-sheeter. The police are probing if the lynching was a racial attack.
Such attacks are frequent in Delhi, where thousands of foreign students and workers converge. Much as we celebrate "Vasudhaiva Kutambakam," (whole world is a family) and seek to attract tourists. We remain an inhospitable people. Cheating tourists is common in Delhi's market places. Molestation of tourists is equally common.
Delhi Police has numerous unresolved cases involving foreign visitors, especially women. Delhi's underbelly and surrounding areas are hotbeds of prostitution and extortion rackets. Why is it that any White woman is 'game'? A Black is either a drug peddler or a prostitute.This also extends to students from the country's north-eastern region.
Any Black man or woman is to be sneered and given half-a-chance, attacked. Africans and north-easterners feel hounded by prejudice. Indeed, there is a racist streak in the way we, in the "mainland", deal with foreigners.
Subscribed Failed...
Subscribed Successfully...