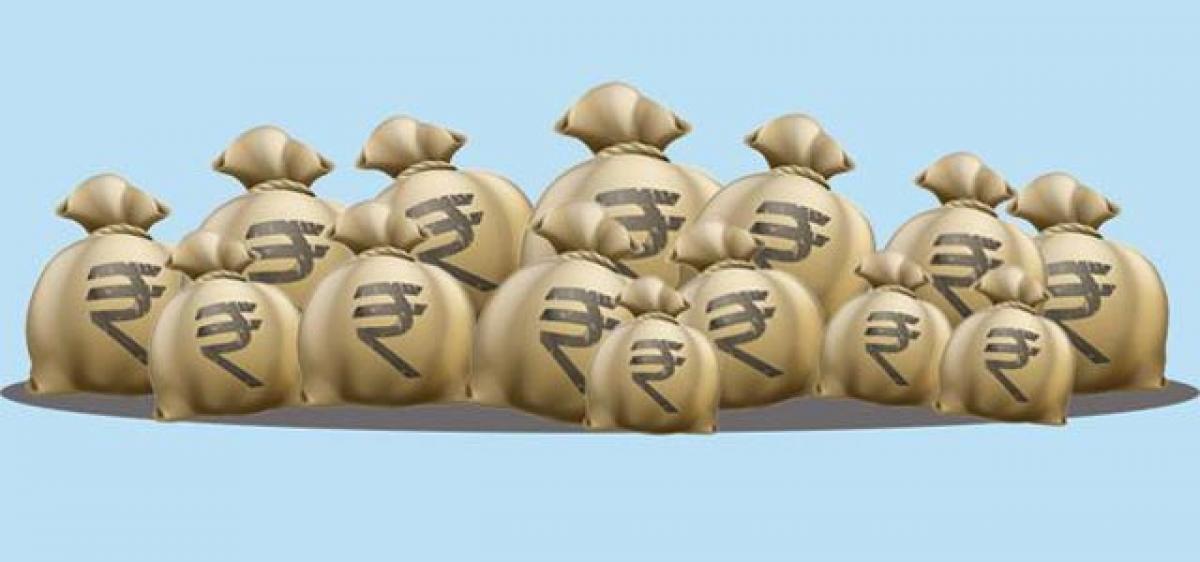 Highlights
The success of collective action of people against corruption was established when Anna Hazare-led movement resulted in Lokpal law and absence of...
The success of collective action of people against corruption was established when Anna Hazare-led movement resulted in Lokpal law and absence of collective action of people has enabled the ruling parties to ignore that Lokpal law. Without any check on party's corruption, state is proposing to fund the campaign by political parties.
It may be considered a good step towards the reform of elections, but not when introduced in an isolated and fragmented way. Without ensuring transparency and accountability among the political parties, any step to fund them with public money will facilitate the draining and wastage of public money. The monetary value of the tax exemptions and the unique status already enriched the political parties without any answerability.
These political parties are not at all regulated. Each political party is an empire unto itself, inherited by the families or their henchmen without any process of democratic character. It is sad that the constitutional democracy is being hijacked by the political parties which do not practise democracy.
In Common Cause (A registered society) v. Union of India (AIR 1996 SC 3081), the Supreme Court explained status of political party, …The political parties in their quest for power spend more than one thousand crore of rupees on the General Election (Parliament alone), yet nobody account for the bulk of money so spent and there is no accountability anywhere. In a democracy where rule of law prevails this type of naked display of black money, by violating the mandatory provisions of law, cannot be permitted."
There is no mechanism to ensure democracy in it and compel a party to report their income. There are no consequences for perjury in their accounts or affidavits by their candidates. There is not even a threat to cut incentives or remove the tax exemptions. A party which never has open or independent process of election to the top position is permitted to steer democratic machinery of the country if they manipulate a win in elections. The parties with lifetime Presidents succeeded by their progeny are not ineligible to lead the national or provincial governments.
The Prime Minister stated that the state funding proposal is intended to reduce the role of money in elections and brings transparency. Transparency is the significant aspect. Is there any effort to make the poll-expenditure transparent? The limits of Rs 70 lakh per Lok Sabha constituency and Rs 28 lakh per Assembly seat appear ridiculous as the studies show the spending runs into crores of rupees and nobody gives a true account of expenditure though it is mandatory.
The law (Representation of People Act) itself facilitates the expenditure incurred by third parties and by the political party which authorised the candidate to contest is not included in the 'expenditure' of the candidate. This gives a wide scope for influence of money. The media reports during almost every election how the agents of candidates send 500 rupee notes into houses of voters. There should be strong law of disclosure followed by penalties for wrongful disclosures.
The existing legal framework will allow the political party to remain 'registered' though not contesting any election, so that it can continuously collect donations, without any obligation to report the income or to pay income tax. Section 80 GGB of the Income Tax Act which provides that contribution made by an individual or Company to a Political Party is deductible from the total income of the assessee. This provision is exclusively applicable to the Political Parties and is suggestive of indirect financing of the Political Parties by the State.
As per Section 29C of the Representation of People Act, 1951, all donations of and above Rs. 20,000/- made to Political Parties are required to be reported to the Income Tax Department. This obligation cast on the political parties points towards their public character. The political parties get huge tax exemptions under section 13 A of the Income Tax Act, 1961, which amounts to indirect financing of the Political Parties which can bring them under of the RTI Act.
Instead of creating mechanisms through law to make the political parties to disclose, there is strong law, which facilitates non-disclosure. There is no explanation or reasoning for creating a class of entities with statutory permission to remain non-transparent or have complete tax exemption. The political party is not a charitable trust. With thousands of crores of income, and without income tax, it is body interesting in trading with political power.
There is no service that it is offering to the nation which can justify the 100 percent tax exemption or 'secrecy' of their activities. The equality before law is totally violated as the political parties are exempted from income tax without any reasonable classification. What is their entitlement, and why should they be funded? Is it because they are democratic? Or is it because their honesty and efficiency established to make them entitled to rule a state or nation? Political parties either split or go into oblivion but not remain democratic bodies.
The political parties enjoying the patronage at the cost of public exchequer are exhibiting wonderful unity in preventing themselves from being transparent and resisting the CIC judgment to bring them into the ambit of Right to Information Act, 2005. There are isolated challenges to perjury in affidavits and accounts. One legislator was disqualified in UP for 'paid news' as reflected in false expenditure statement three years ago while another legislator from Manipur was recently lost his seat for false declaration about his educational degree. Both cases were confirmed by the constitutional courts.
Transparency is imperative
The Central Information Commission (CIC/AT/A/2007/01029 & 1263-1270, dated 29/04/2008) stated that the uniqueness of political parties "lies in the fact that in spite of being non-governmental, political parties come to wield or directly or indirectly influence, exercise of governmental power. It is this link between State power and political parties that has assumed critical significance in the context of the Right of Information – and Act which has brought into focus the imperatives of transparency in the functioning of State institutions."
Why not they tell people how many promises were implemented and how many were simply ignored? The law does not even impose an obligation on political parties to explain to the people why they did not implement their manifesto based on which they were elected to rule.
The tax exemptions to political parties or state funding should be subject to following conditions: They should have established internal democracy, opposed to hereditary succession of office; The party should have fulfilled at least 75 per cent of its manifesto during their regime; They have not fielded criminally tainted candidates; The party has a clean record of accounts its candidates are within the limits of expenditure during elections; The party is having mechanism to be transparent and providing information to voters on demand under Right to Information Act; The party has not exceeded the limit of expenditure, (such a limit has to be imposed by amending the Representation of People's Act, 1950); and Each of its elected legislators (either MP or MLA) should be answerable and accountable under RTI Act.
The Chief Election Commissioner of India Nasim Zaidi rightly cautioned that even such a move would fail to work unless it was preceded by a strong law to ban illegal money in election campaigns. Because the existing rules that regulate donations were not enough to check the proliferation of black money in elections. There is a merit in his suspicion that state funding will become one more additional tool, one more additional source, of funds without reduction of the use of illegal money in election campaign. There should be collective action of people to curb this kind of political corruption, because it is the fountain source of black money everywhere.
(This article is based on the author's address to the National Convention of Transparency International at New Delhi on 8th December 2016, on "Collective action to combat corruption")
By Madabhushi Sridhar
Subscribed Failed...
Subscribed Successfully...