Is degree personal information?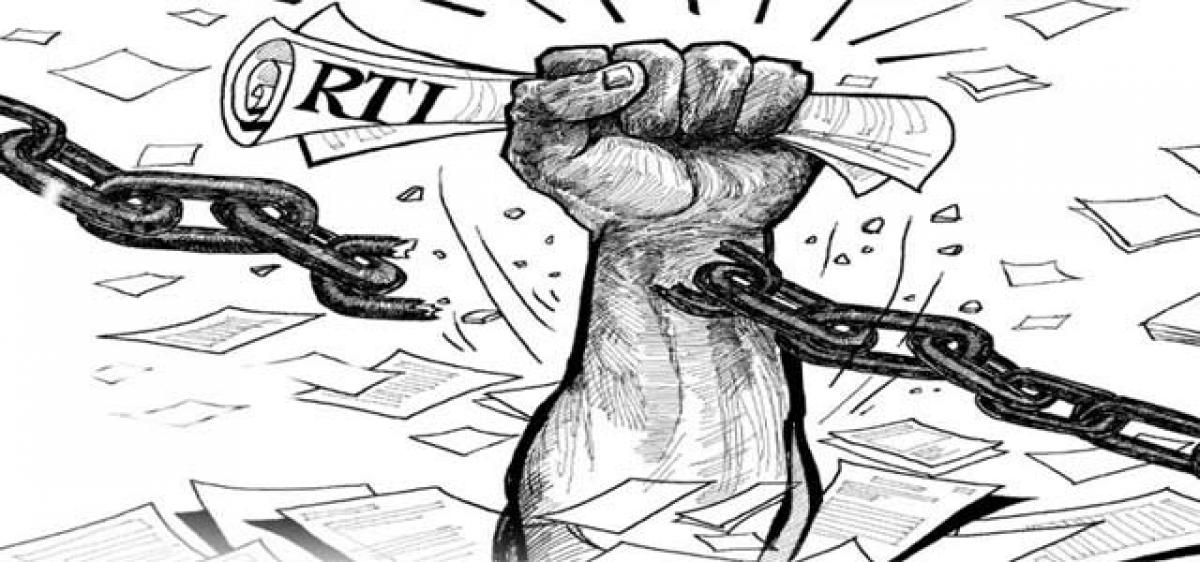 Highlights
Any degree holder claims that he passed BA or MA or that he did PhD. The candidates explain their qualifications and ranks along with experience in...
Any degree holder claims that he passed BA or MA or that he did PhD. The candidates explain their qualifications and ranks along with experience in their bio-data or CV, attached with the application for job or higher studies.
If that is sought in RTI by others, a public authority argued that it is personal information. Is bio-data a personal data?
An RTI applicant has sought thus: "Please provide results of all students who appeared in Bachelor of Arts, Year 1978. With Roll number, name of the students with Father name, marks and result pass or failed." It was denied under the Section 8(1)(j), saying degree related information is 'personal' to the candidate who obtained that degree.
One frequent question raised before the CIC is: whether degree related information of a particular student is his or her personal information or third party information?
A university that conducts various courses of education openly, registers the graduation of candidates is a public activity. Like registration of transfer of land or registration of a society, the registration of graduation details/degree details forms part of public record like the register.
The purpose of register is to maintain a public record, and whenever there is a need, refer the register and the details could be accessed.
Acquiring education qualification through process of registration, from admission to graduation with an authorised university is similar to acquiring property through authorised registration process. Like land or property documents, the degrees and related information is also in public domain.
Though original degree certificate is given to the candidate, the authentication of the same along with details is available in the register.
There is no provision, rule or regulation made by the university authorising it to keep the degree-related information as secret and prohibit the access to register.
If the degree-related information sought is about an celebrity or an ordinary man, the access to information has to be provided by the public authority.
The PIO did not come up with any basis for considering the degree related information of the students as third party information, except claiming so.
It is relevant to refer to the judgment of Supreme Court Bench of Justice A R Dave and Justice L Nageswara Rao in Civil Appeal No. 2649 of 2016; in Mairembam Prithviraj v. Pukhrem Sharat Chandra Singh, quashing the election of Manipur Congress MLA, Mairembam Prithviraj for falsely declaring in his nomination papers that he had an MBA degree.
The Supreme Court held that right to vote would be meaningless unless citizens were well informed about the antecedents of candidates, including their educational qualification.
It said all information about a candidate contesting elections must be available in public domain as exposure to public scrutiny was one of the surest means to cleanse the democratic governing system and have competent legislators.
The apex court has held that every voter has a fundamental right to know the educational qualifications of a candidate.
The bench dismissed the appeals filed by Mairembam Prithviraj Singh and Pukhrem Sharatchandra Singh. Both of them contested the Manipur Legislative Assembly elections from the Moirang constituency.
While Mairembam who contested on a Nationalist Congress Party ticket won, his election was declared void by the High Court of Manipur.
Both the appeals challenged the judgement of the High Court. The High Court said: A voter is first citizen of this country and apart from statutory rights, he is having fundamental rights conferred by the Constitution.
Members of a democratic society should be sufficiently informed so that they may cast their votes intelligently in favour of persons who are to govern them.
Right to vote would be meaningless unless the citizens are well informed about the antecedents of a candidate. There can be little doubt that exposure to public gaze and scrutiny is one of the surest means to cleanse our democratic governing system and to have competent legislatures."
It is also clear from the provisions of the Representation of the People Act 1951, Rules and Form 26 that there is a duty cast on the candidates to give correct information about their educational qualifications.
The Congress MLA, in this case contended that there was a "clerical error" on the part of his lawyer and agent who had filed the nomination papers in 2012 and pleaded to the court not to quash his election as the defect was not of substantial nature.
Prithviraj had mentioned in the nomination papers that he had passed MBA in 2004 from Mysore University. The bench, however, rejected his plea saying that the election result was materially affected by the false declaration and it had to be quashed. The court noted that he had made the false declaration in the 2008 assembly election as well.
The contention of the appellant that the declaration relating to his educational qualification in the affidavit is a clerical error cannot be accepted. It is not an error committed once. Since 2008, he was making the statement that he had an MBA degree.
The information provided by him in the affidavit filed in Form 26 would amount to a false declaration. The said false declaration cannot be said to be a defect which is not substantial.
An educated person cannot hide his education. He will necessarily incorporate his academic qualifications, as his achievements and if he secures any gold medal or rank, he will definitely display that in his bio­data papers.
Education being a qualification concerning the society in general, can never be treated as personal information. If someone chooses not to disclose his educational qualifications, it could be his personal choice, but if he uses those qualifications for achieving an employment or higher education or a position, that becomes public information.
It is no more res integra (issue not decided by the court); every candidate has to disclose his educational qualification to subserve the right to information of the voter.
Having made a false declaration relating to his educational qualification, he cannot be permitted to contend that the declaration is not of a substantial character.
Subscribed Failed...
Subscribed Successfully...