Scheduled Castes/Tribes Snubbed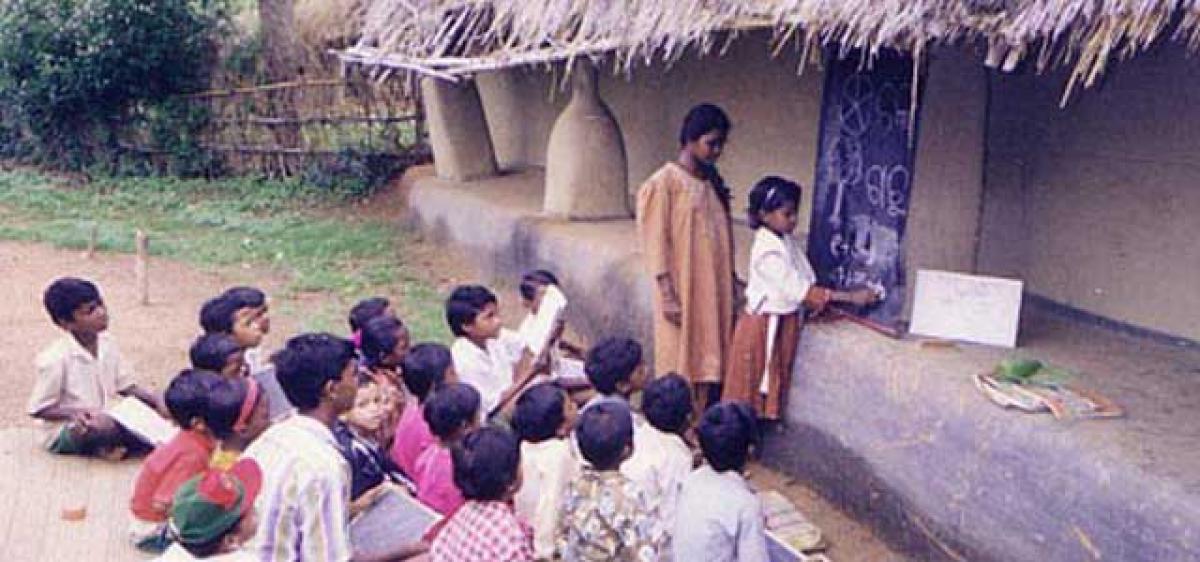 Highlights
The Sub-Plans – Scheduled Caste Sub Plan and Tribal Sub Plan (SCCP-TSP) – have been introduced in our system to bring about overall development of...
The Sub-Plans – Scheduled Caste Sub Plan and Tribal Sub Plan (SCCP-TSP) – have been introduced in our system to bring about overall development of SC/ST communities through targeted budgeting. These are in accordance with the guiding principles for the functioning of our democracy and form the core of social development by matching the needs of well-meaning public policy with available resources so as to ensure effective implementation.
India is one of the few countries that has recognised the significance of targeted budgeting, which is critical to ensure that historically discriminated communities are provided specific measures to address the economic gaps that exist.
In 2016-17 Budget, only 18 per cent of the total SCSP allocations were direct/targeted allocations. In case of the TSP, only 37 per cent of the total TSP allocation was direct or targeted. Under the SCSP out of a total of 294 schemes (last year), 205 were non-direct in nature and under TSP, out of total of 307 schemes, 212 were non-direct which allowed fund diversion for purposes other than actual development of the communities.
Coming to this year's Budget, it introduced two important elements that have deep impact on the communities - a paradigm shift away from the SCSP and TSP towards a 'welfare for SCs' and STs' model and the second one is the merger of plan and non-plan expenditure.
Two specific Statements, Statement 10A and Statement 10B have been used to make the changes. In addition to this, several hitherto administrative expenses under Non-Plan expenditure like salaries and pensions of employees have been allocated for the welfare schemes of these communities.
The Constitution states:"The State shall promote with special care the educational and economic interests of the weaker section of the people, and in particular, of the SCs and the STs, and shall protect them from social injustice and all forms of exploitation." What has the Centre done this year amounts to a compromise of the same and total abdication.
An analysis of the Budget by the National Campaign on Dalit Human Rights-Dalit Arthik Adhikar Andolan shows us that though the Ministry of Finance issued directions to all relevant Ministries and Departments to follow the Jadhav Committee guidelines for allocations towards SC/ST schemes, in practice it has not been followed. According to the guidelines, the applications under the Sub-Plans were to be in proportion to the population.
If we take the last year's Budgetary allocations to the communities as the benchmark for allocations, due allocations for SCs at 4.63 per cent and for STs at 2.39 per cent as proportion to the Total Budget Expenditure should be allocated.
This would have amounted to Rs 99,394 crore for SCSP and 51,307 crore for TSP. Instead, in the Union Budget a total of Rs 47,001 crore for SCs and Rs 19,387 for STs has clearly been denied by the government.
The analysis concludes that the previous trend of under-allocation continued this year too as the SCSP comprises only 2.5 per cent and TSP, only 1.53 per cent of the Total Budget Expenditure which is not even half of the mandated amount under Budgetary allocations.
The NCDHR analysis proves that several schemes directly benefiting members of SC/ST communities like National Scheduled Cast Finance Development Corporation, Venture Capital Fund for SCs, Credit Guarantee Fund for SCs, Self Employment of Manual Scavengers & Rehabilitation of Manual Scavengers, National Overseas Scholarships for SCs and Pre-Matric Scholarships for SC students have been severely underfunded or negligible.
Further, it proves that only 49 per cent has been allocated towards targeted schemes for both SCs and STs, while majority of allocations have been under general or non-targeted schemes that include several administration related expenses which are contrary to the underlying principle of directly benefiting individuals, families and hamlets belonging to SC/St community.
In a retrogressive step that would affect the empowerment of the communities, the allocations are more administrative in nature like salaries, interest payments, subsidies and pensions which are merged into the welfare schemes 'because the Jadhav Committee recommended merger'. This is nothing but legitimisation of large-scale diversion of funds.
This is the real policy shift in the last thirty years and a real surgical strike against the SC/ST community of this country. Not only that, when it comes to women from Dalit and Adivasi communities, these would find that they have been triply discriminated against.
Not only that the total allocation is hardly 0.11 per cent of the total budget, there is little to suggest the government's commitment to safeguard their lives and interests. No specific scheme pertaining to their access to justice and adequate compensation has been made. Though we find an allocation of Rs 90 crore mentioned it is for "strengthening of machinery for enforcement of PCR Act, 1955 and PoA Act, 1989". The mandate of the scheme is towards "sensitization programmes" which does not translate into justice for them.
As for the allocations for North East Region, the Union Budget has introduced no scheme for the development of people here except for the existing skill development programme. In addition, there has been a major budgetary cut in the programmes related to food and public distribution, Environment and Forest and Climate Change and Urban Development and Electronics and IT in the region.
Another irony is that only Rs 2,953 crore for SCs and Rs 1,477 crore for STs has been allocated under schemes directly impacting access to education of Dalit and Adivasi students. The present year's allocation is Rs 3,348 crore under Department of Social Justice and Empowerment for SCs and Rs 1,347 crore under Ministry of Tribal Affairs for STs. However, the outstanding balance of post-matric scholarship for the year 2015-16 which is more than Rs 9,659.61 crore for SCs and Rs 1,608 crore for STs has not been provisioned for in the budget.
The Social Service Sector comprising Education, Health, Women and Child Development, Youth Affairs and Water and Sanitation which is critical to the development of the communities is highly neglected once again.
Thus a perusal of the Budget shows that the SCs and STs have been denied Rs 71,139 crore and Rs 34,349 crore which should have gone into the real targeted schemes this year.
Unless there comes a central legislation clearly spelling allocations and mechanism of implementation both at the Union and State Government levels regarding budgetary allocation under SCSP and TSP and unless there is a special focus on SC/ST women with at least 33 per cent of specific allocation for them and a special mechanism is put in place to prioritise women beneficiaries in agriculture, land, livelihood programmes, entrepreneurship, employment and skill development, higher and professional education etc, it would not amount to 'Sab ka Saath, Sab ka Vikas'.
The highest incidence of poverty is found among Adivasis (32.5 per cent) followed by Dalits (29.6 per cent, which higher than the national average of 21.6 per cent as per the official figures of 2009-10. The same figures show us that a majority of these work as casual wage labour with abysmally low and irregular incomes. Their access to regular salaried jobs is limited with only 14 per cent of Dalits and 8.1 per cent of Adivasis gaining employment therein.
Further landlessness among Dalits has increased since 1991, a year when it stood at 70 per cent of their households. This went up to 75 per cent in 2000. This reflects the limited success of a planned and redistributive economy.
Against this backdrop, SCSP-TSP assumes even greater significance as a means to ensure enjoyment of human rights by the most vulnerable and the marginalized and shrinking it under any reason only marginalizes these communities further.
Subscribed Failed...
Subscribed Successfully...