Michael Atherton backs Mohammad Amir's comeback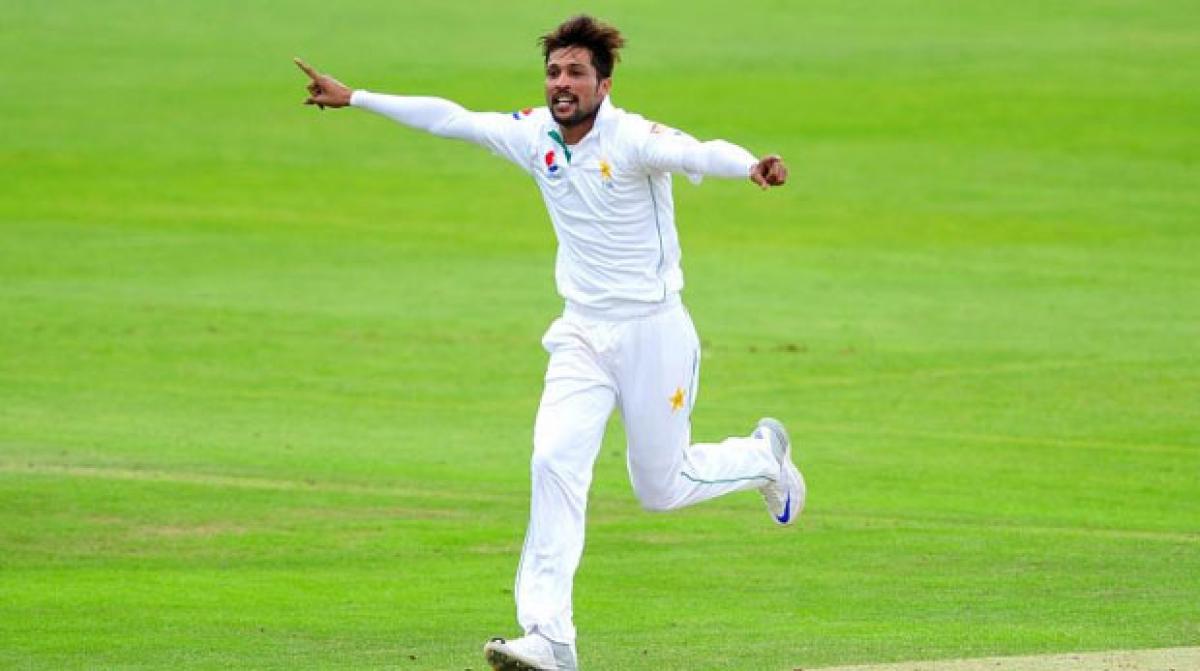 Highlights
Mohammad Amir should be allowed to \"move on with his life\", former England captain Michael Atherton said Thursday.
Mohammad Amir should be allowed to "move on with his life", former England captain Michael Atherton said Thursday.
The gifted Pakistani's career came to a shuddering halt during a Test against England at Lord's in 2010, when he and new-ball partner Mohammad Asif were caught bowling no-balls to order on the instructions of captain Salman Butt as part of a tabloid newspaper sting operation.
All three received five-year bans from cricket and together with sports agent Mazhar Majeed, jail terms.
Amir, who served three months in an English young offender's institute, has only featured in the game's shorter formats since his return to Pakistan duty in January.
But the 24-year-old left-arm fast bowler's career will come full circle if he makes his Test return in the first of a four-match series at Lord's next week.
Amir took an impressive three for 36, swinging the ball steeply at sharp pace, in the first innings of Pakistan's drawn tour-opener against Somerset earlier this week.
Despite concerns he might be jeered by fans, Amir was warmly received by spectators at southwest county Somerset's Taunton headquarters.
Now the cricket correspondent of British daily The Times, the influential Atherton's stance has helped smooth Amir's path back into the international arena.
"I did have sympathy for the situation he found himself in," said Atherton, who was chairing a preview press conference for series sponsors Investec at Lord's on Thursday.
"He has served his time, I hope he gets a good reception.
"I think he deserves a chance to move on with his life rather than looking backwards."
Meanwhile Pakistan captain Misbah-ul-Haq, also on the panel, reiterated his faith in Amir.
"I'm just focused on what is going on in the middle, I have to focus on that and how he bowls and how he performs," said Misbah.
"He has the best chance to prove himself in the middle...We are there to support him."
Amir was a teenager when he received his ban but his time in the international wilderness does not appear to have impaired his considerable skills, judging by his Somerset display.
"I think he is the same," said Misbah.
"The pace is there and he is swinging the ball and has all the tricks to get the batsman out.
"He wasn't that mature at that time (in 2010) and he is more mature now and that can help him become an even better bowler."
Respect:
England captain Alastair Cook inadvertently upset Pakistan selection chief Inzamam-ul-Haq by previously suggesting Amir might get a rough ride from English fans.
But a conciliatory Cook said Thursday: "The one thing people have forgotten about is that the English-Pakistan relationship has been controversial over the 20 years, but the last time we played in Abu Dhabi it was spot on.
"The spirit and respect they showed towards each other was at the right level," said Cook of a three-Test series Pakistan won 2-0 in November last year.
"Hopefully, with the external stuff here, with Mohammad coming back, we can continue that relationship."
Reflecting on facing Amir six years ago, opening batsman Cook said: "You don't see many 18-year-old's bowl like he did, he is an exceptional talent.
"It will be difficult for us."
Asked if he would urge spectators against jeering Amir, Cook, who recently led England to a 2-0 Test series win over Sri Lanka, said: "I don't think I have got the power (to control crowd reaction).
"One thing we can hope for this series is that the cricket is what we all talk about.
"I just hope we can talk about cricket and people's skills."