Pakistan's sporting decline as no athlete qualifies for Olympics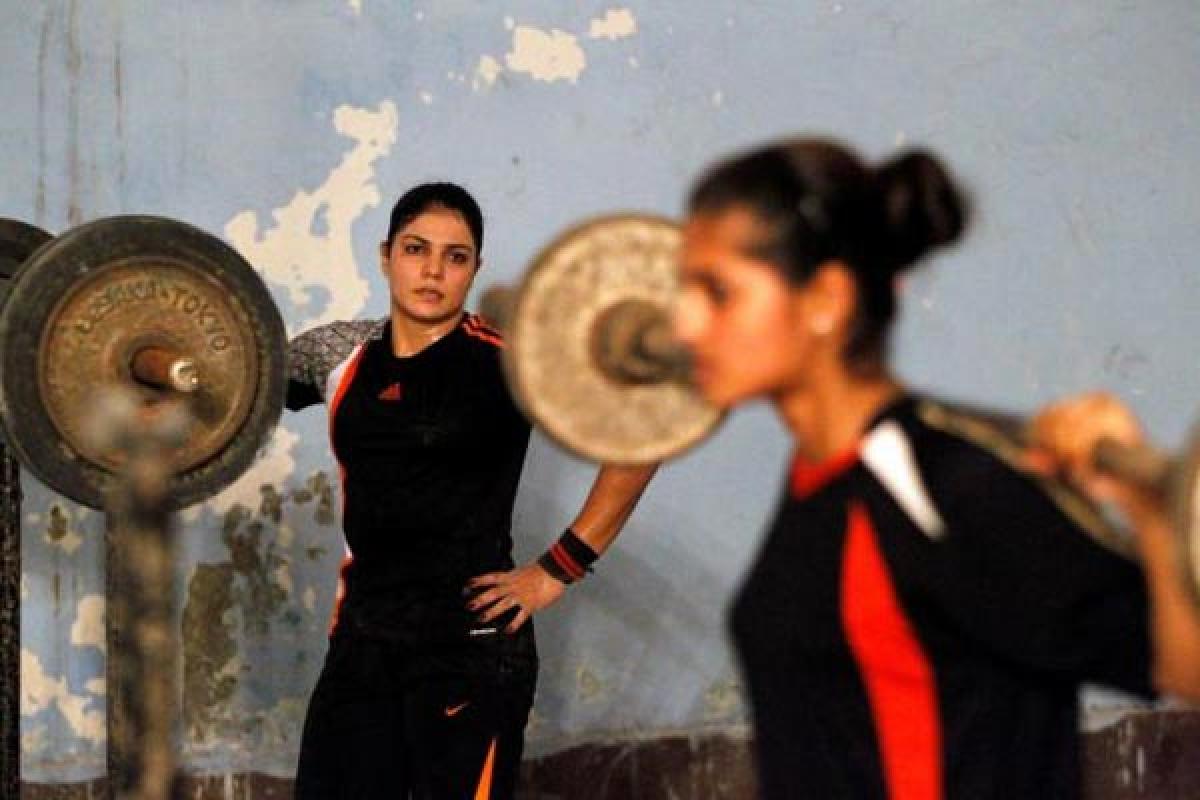 Highlights
Pakistan\'s sporting decline has left the vast South Asian nation that once prided itself on producing the world\'s best hockey and squash players facing up to an Olympics for which none of its athletes have qualified.
Pakistan's sporting decline has left the vast South Asian nation that once prided itself on producing the world's best hockey and squash players facing up to an Olympics for which none of its athletes have qualified.
While cricket remains a wildly popular game in Pakistan, a nation of almost 200 million people, most other sports have shrunk in popularity as the successes of the 1980s and early 1990s have become a distant memory.
In dilapidated gyms and crumbling sports fields Pakistani athletes lament the dated equipment and obsolete training methods which leave them struggling against foreign foes who adhere to the latest science-based techniques.
Female athletes have an even bigger mountain to climb: most young girls in the deeply conservative Muslim nation are pressured by their families to stop exercising in public, while those with family backing face the wrath of their communities.
"We are behind the rest of the world," said Inam Butt, a Pakistani wrestling champion who won gold at the 2010 Commonwealth Games. "Our budget, training and facilities are just nothing. How can we compete?"
Butt, like other athletes, says the future will remain bleak until Pakistan's government starts pouring money into sport.
The seven participants due to represent Pakistan at next month's Rio Olympics have all been given wildcard entries and stand "no chance" of winning medals, according to Arif Hasan, the Pakistan Olympic Association president.
"They are more or less going for the participation and gaining the experience. Let's hope next time will be better," he said.
1980s TRAINING METHODS
Those in charge of promoting sport in Pakistan despair.
The grassroots system is almost non-existent, children in schools rarely play a sport which is not cricket, and top athletes seldom compete against the world's best as cash-strapped federations cannot afford to send them abroad.
Waqar Ahmed, deputy director of the Pakistan Sports Board, said federations also cannot afford to hire top coaches familiar with scientific training techniques and end up relying on Pakistani trainers with "obsolete" methods from the 1980s.
"Athletes are really frustrated because... the coaches are not literate and they have been teaching what they were taught 30 years back," he said. "Without infrastructure we can do a lot, but without the techniques you cannot win."
The demise of hockey, Pakistan's national sport, has been painful to watch for an older generation who prospered during the halcyon days between 1960 and 1994, when Pakistan regularly won Olympic gold medals and world championships.
Tahir Zaman, Pakistan hockey team coach, said the lack of government support means many young athletes no longer see a future in sports like hockey where top players get $10 per day. Pakistani cricketers, by contrast, are paid $5,000 monthly retainers and make a fortune from sponsorship deals.
"The attraction is not there anymore. The (government) is not offering regular jobs for players," said Zaman, who won a bronze playing for Pakistan at the 1992 Olympics.
At Lahore's empty 45,000-seat hockey stadium, Pakistani hockey player Hassan Anwar, 21, said that as a teenager his family begged him: "please don't play hockey if you want a bright future".
The demise of hockey has been mirrored by the decline in the Pakistani squash scene, where young players know all about 1980s legend Jahangir Khan - considered the greatest ever squash player - but none match his bravura on the court.
WOMEN HARASSED
Pakistan's best known squash player is Maria Toorpakay Wazir, ranked 65 in the world, but to train she spent years dressing and pretending to be a boy in the ultra-conservative tribal areas near Afghanistan. Now she trains abroad.
Pakistan Olympic chief Hasan says societal "barriers are coming down" for women but many female athletes rue the slow pace of change.
At 16, Neelam Riaz's first love was cycling, but her father banned her from training on roads as men would stare at her. In response, she took up karate to learn how to fend off men and eventually stumbled on weightlifting.
"Usually in Pakistan girls are discouraged from sports, and often coaches push back," said Riaz, 25, who last year became a national champion and Pakistan's first female weightlifter to compete abroad.
"Now my family is happy with me doing weightlifting."
In a dimly lit Lahore gym, where paint peels off walls, windows are shattered and cobwebs cling to a damp ceiling, Riaz is tutoring 16-year-old Iqra Chanzaib, who is new to weightlifting.
Chanzaib wanted to play basketball, but the only hoop near her house was out in the open and full of boys, so one of her pious brothers protested. She then opted for weightlifting, indoors.
"There are plenty of girls like me but they cannot come because of family pressures. My own friends want to come but their families stop them," she said.