Game against Arsenal taught us one thing about PSG, this season lie in the hands of Edinson Cavani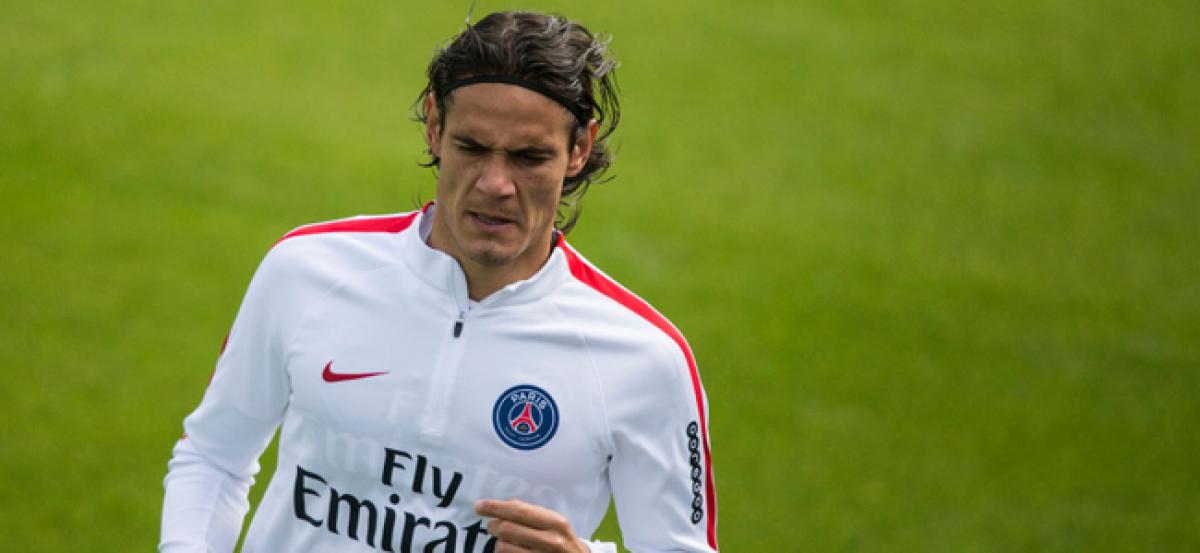 Highlights
It is always hard when you move from familiar surroundings to an entirely new city, to live among new people, to start learning a different language. Initially, the struggle is not always with the people and the new atmosphere, but within one\'s own mind adjusting to the change. And on top of that, having to manage 11 of the world\'s best athletes and having to retain the club\'s title at one of the
It is always hard when you move from familiar surroundings to an entirely new city, to live among new people, to start learning a different language. Initially, the struggle is not always with the people and the new atmosphere, but within one's own mind adjusting to the change. And on top of that, having to manage 11 of the world's best athletes and having to retain the club's title at one of the toughest leagues in the world. Paris Saint-Germain's new coach Unai Emery might be facing that level of trouble in settling down in a new city over the past few months. But there is one more person at the Paris club who has been struggling to adjust at the club since three years - Edinson Cavani.
Following his move from Sevilla in June, Emery has received a lot of flack from the fans and critics alike for his tactics, after PSG picked up just seven points after four games in the league. If Tuesday's game against Arsenal had taught us one thing about PSG, it is that their fortunes this season lie in the hands of Edinson Cavani.
Frequent injuries to the squad members coupled with mediocre performances have resulted in many criticizing the club's lack of transfer activity. Sure, allowing Zlatan Ibrahimovic to leave on a free transfer is not the most clever thing to do, but the PSG management have made signings that reflected their ambitions.
Signing a coach of Unai Emery's calibre is making a statement on the part of president Nasser Al-Khelaifi. The arrivals of Jese Rodriguez, Grzegorz Krychowiak, and Hatem Ben Arfa will surely help them once the players settle down. But it is very naive to blame transfer activity when other clubs such as Atletico Madrid and Borussia Dortmund have done wonders by getting the best out of the things at their disposal. That is why expectations are high for the case of Edinson Cavani and his role under Unai Emery.
After a spectacular 2012-13 season with Napoli in which he top scored in the Serie A with 29 goals, multiple suitors came looking for the Uruguayan's signature and he chose PSG. Despite breaking the transfer record in the French league by arriving for 65 million Euros, the forward faced stiff competition in the form of Zlatan Ibrahimovic, who had already become the toast of the Paris crowd with his marvellous first season.
After arriving at PSG, he could not be played in his favoured role of central striker which was reserved for the more charismatic Swede. Both of them could not be played as a strike pair, as the style enforced by then coach Laurent Blanc could not be compromised. The only way to play regularly was to be pushed wide to the wings, which Cavani did not enjoy much.
But injuries to the knee further aggravated his situation. After coming back from his knee injury in 2013, the Uruguayan seems to have lost some part of his usual self. And a relapse of the injury over the past two years seems to have created a barrier in his mind as his moves became more predictable and his hunger for goals looks to have gone into hibernation.
But then the stars aligned in the exact way anyone in Cavani's situation would have wished for. Ibrahimovic's sudden move to United has meant there was no claimant to the central striker's role, Laurant Blanc has left and Cavani has no serious injuries concerning him. But unfortunately, for the ex-Napoli man, none of the favourable factors have helped him in improving his game. His inability to score from 18 yards into an open net, coupled with a few more blunders against Arsenal make us think that the mental barrier in his mind is still haunting him.
While psychological hindrances can play a big part in a player's performances, manager's involvement can help any player to come out of the rut. Following his big-money transfer from Liverpool to Manchester City, Raheem Sterling was booed by his former club's fans while his new manager Manuel Pelligrini's tactics made him a target for critics.
His movement on the wing was stunted and his performances have only gone downhill from there. But he looks a totally different player under Pep Guardiola this season. And Guardiola publicly announcing that the youngster as a part of his plans seems to have drastically improved Sterling's game. While Emery has declared his confidence in Cavani after his horror show against Arsenal, there is far more for the Basque tactician to work on.
Clearly, Emery's 4-3-3 formation at PSG has made the team a disjointed unit as there is a need for a bridge to be built between the attack and the defence. While the defence looks decent, it is Emery's use of his midfielders and attackers that are costing PSG and Cavani. Players such as Jese Rodriguez and Ben Arfa are still unable to know whether they are going to start every game, while Angel Di Maria's direct runs down the wing have been cut out in the favour of hold-up play. Blaise Matuidi who is best while playing in the middle is being played on the wings.
Understanding his players' strengths is most important to supply his premier striker with the final ball. Cavani's main strength lies in running behind the defenders for which he needs to be granted more space up front with the others falling in behind him to supply the ball. Angel Di Maria and Jese Rodriguez who are capable of drawing defenders out with their pace, need to be given more match time while playmakers such as Grzegorz Krychowiak and Marco Verratti can be used in the hole position rather than playing them as wide holding midfielders, to reduce the burden on Cavani.
Adding to these changes, the manager's main aim should be to talk to Cavani personally to help him gain back his confidence before translating it to the pitch. While Cavani is not really a fan favorite at the Parc des Princes, with some help from his manager, he can easily erase the memory of his recent performances from their minds. It will take more effort than usual from Emery, but it's definitely not impossible to bring Cavani back to his best.
Credits: sportscafe.in