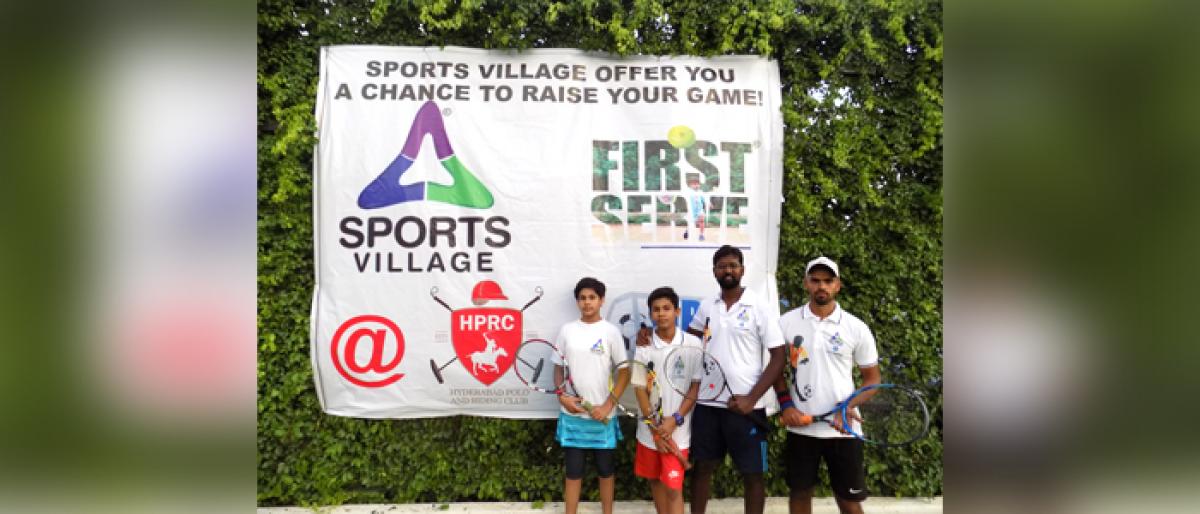 Highlights
Sports Village commemorated this years National Sports Day by adding an envious chapter to its portfolio on Wednesday
Hyderabad: Sports Village commemorated this year's National Sports Day by adding an envious chapter to its portfolio on Wednesday.
As a measure of widening their reach, and help an increased number of aspirants to hone their skills, they have moved their operations to the sprawling 12-acre land that houses Hyderabad Polo & Riding Club (HPRC) in Aziz Nagar.
Whilst the Club will be involved with riding, polo and equestrian activities that they have been doing since 2014, the multiple-discipline promoter Academia of Sports Village is set to conduct training sessions, clinics and tournaments in football, tennis and basketball from September 1.
This follows the agreement reached between the Club and Sports Village representatives, CEO Mohammad Shamsuddin and CFO Durdana Arshi.
Sports Village has regularly conducted camps under overall supervision of overseas tennis and football coaches, particularly from Europe. This is apart from taking local talent abroad.
A similar exercise will continue in the premises of HPRC. For starters, the sports centre will open camps and training sessions for tennis players aged five years and above, Shamsuddin said.
Over the second weekend of September, qualified coaches Mr Paul and Mr Winston will conduct free interactive sessions with the aspirants.
The most promising 20 children, including girls, will be eligible for 30 percent discounts for the first three months on getting enrolled for regular training.
Similar high-profile coaches will monitor the progress of football players and basketball players.
Sports Village has put in place perfect surfaces and infrastructure so that the youngsters into the three disciplines can get a feel of the ones prevalent abroad.
Over the next couple of months, the centre will boast of an ultra-modern swimming facility.
Interested players and guardians can contact Durdana Arshi on Tel No: 95151-25592.