Warangal Warriors, Palamur Panthers win with ease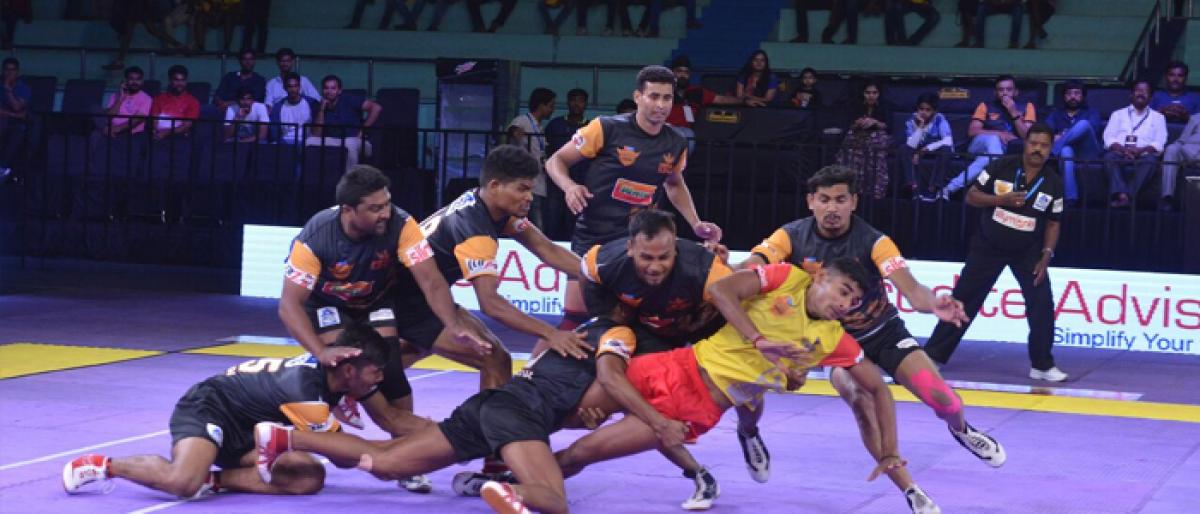 Highlights
Warangal Warriors and Palamur Panthers posted impressive wins in the Telangana Premier Kabaddi Season 2 at Saroornagar Indoor Stadium here on Wednesday
​Hyderabad: Warangal Warriors and Palamur Panthers posted impressive wins in the Telangana Premier Kabaddi Season 2 at Saroornagar Indoor Stadium here on Wednesday.
With excellent showing by 'best defender' the Warriors prevailed over Karimnagar Kings 34-25, notwithstanding the fine efforts of Muneesh, whose 'best raider' efforts went for a losing cause.
Although Pathers were trailing 16-18 at half-time, they managed to rally by regrouping their resources and making it a 38-31 win over Nalgonda Eagles. The 'best rider' was Mallikarjun from Nalgonda Eagles while the winner owed it to 'best defender' CH Ravinder.
Results: Warangal Warriors 34 bt Karimnagar Kings 25 (Half-time 23-6); Palamur Panthers 38 bt Nalgonda Eagles 31 (Half-time: 16-18).