Deepan Chakkravarthy survives Parab Ritviz scare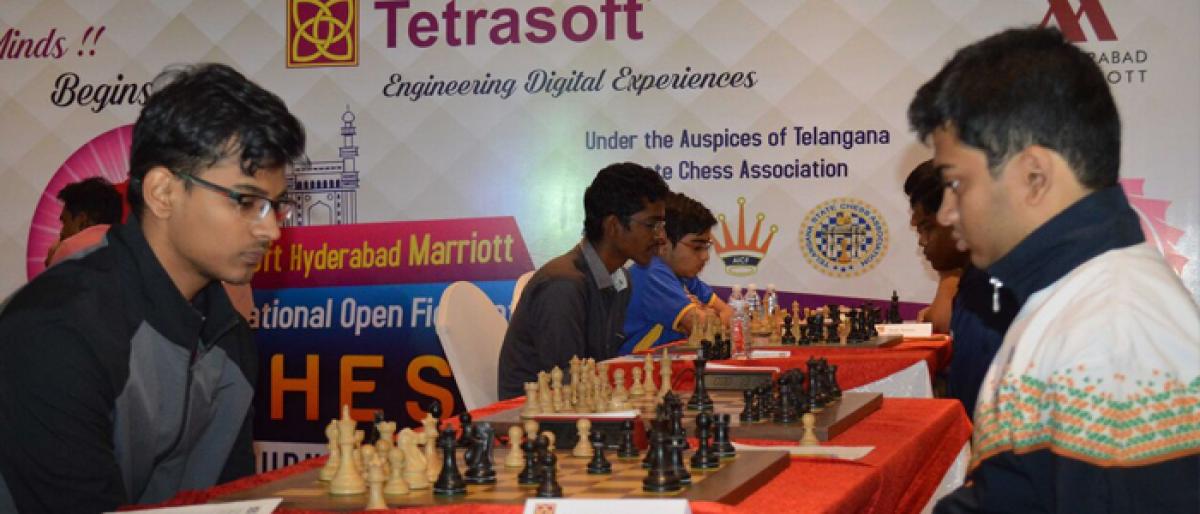 Highlights
Grand Master Deepan Chakkravarthy 35 apparently did not reckon with the exceptional talent of Parab Ritviz 35 of Goa, his fourth round opponent in the ongoing Tetrasoft Hyderabad Marriott International Open Fide Rating Chess Tournament2018
​Hyderabad: Grand Master Deepan Chakkravarthy (3.5) apparently did not reckon with the exceptional talent of Parab Ritviz (3.5) of Goa, his fourth round opponent in the ongoing Tetrasoft Hyderabad Marriott International Open Fide Rating Chess Tournament-2018.
The seasoned campaigner was fortunate to hang on to a draw given the determination with which the Goan was making his moves, unmindful of the credentials of his opponent across the board.
As many as eleven players are in joint lead with four points apiece. Local contender J Venkata Ramana (4) enhanced his stature by several notches following the manner he played against the higher ranked Kaustuv Kundu (3) from West Bengal.
It was a marathon struggle for top seeded Ghosh Diptayan (4), who had to bring out his best against Dhanajay J (3) from Chhattisgarh before managing a win and maintain a clean slate.
Among others, Grand Master RR Laxman (4), IM-elect Muthaiah Al (4), Ameya Audi (4) and Saravana Krishnan P (4), who are all among the joint leaders, impressed.