Asian Champions Trophy: India held to goalless draw by Malaysia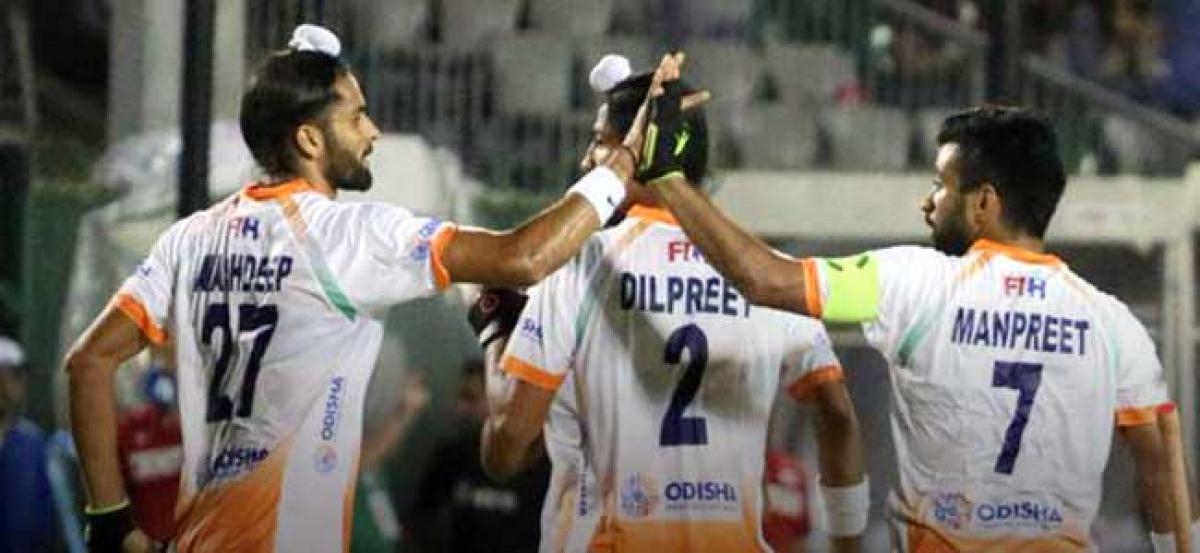 Highlights
Malaysia was able to hold their World No 5 opponents to a goalless draw in a league match of the ongoing Asian mens Hockey Champions Trophy As a result of an impulsive display by the Indian team, they lost a number of goalscoring opportunities
New Delhi: Malaysia was able to hold their World No. 5 opponents to a goalless draw in a league match of the ongoing Asian men's Hockey Champions Trophy. As a result of an impulsive display by the Indian team, they lost a number of goal-scoring opportunities.
It resulted in no change in the league match, with India retaining top position, ahead of Malaysia on goal-difference. Both the teams have 10 points with three wins and a draw each from four matches and are already through to the semi-finals.
India began on energetically, but in spite of a number of opportunities, it failed to score. Among the Indian forward-line, only Akashdeep Singh looked to give the good performance in the match, coming up with some brilliant assists left pointless as India repeatedly lost possession inside the Malaysian 25-yard line.
Dilpreet Singh and strikers were not in their ground rules, especially the former, who had so many chances but couldn't add to the count.
Indian team showed good performance while defending. Contradicting the Malaysians circle entries and reducing the possibility of earning penalty corners. Malaysia ended up not earning a single penalty corner in the match. Nilakanta Sharma missed the target by few inches in one of the combined Indian raids.
On Wednesday, India will be playing their last league match against South Korea.