Asian Airgun Championships: Saurabh Chaudhary wins gold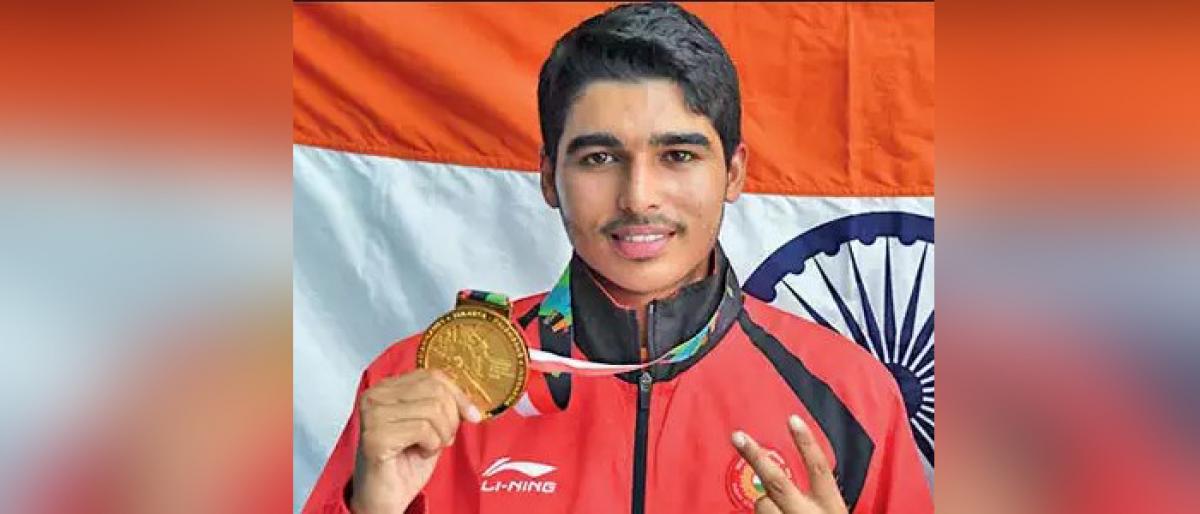 Highlights
Saurabh Chaudhary Indias teenage shooting sensation continued his unbelievable run On Thursday he achieved fourth individual gold medal with a superb finish in the 10m air pistol junior mens event of the Asian Airgun Championship
Saurabh Chaudhary India's teenage shooting sensation continued his unbelievable run. On Thursday he achieved fourth individual gold medal with a superb finish in the 10m air pistol junior men's event of the Asian Airgun Championship.
To his credit, Saurabh has won the gold medal at the Asian Games in August, in addition to bagging golds at the World Shooting Championships in September and the Youth Olympic Games which were held in Argentina last month.
The 16-year-old lad, son of a farmer based in Meerut, first accompanied compatriots Arjun Singh Cheema and Anmol Jain to register a total of 1731 to win the team gold and fetched the individual gold with 239.8 in the eight-man individual final to conclude with two gold medals.
Arjun (237.7) settled for the silver medal after finishing second, while Chinese Taipei's Huang Wei-Te secured the bronze with a score of 218.0 to deny India a clean sweep.
Anmol with a score of 195.1 finished at the fourth position. The Indian trio missed the World and Asian Junior record by a mere point. Manu Bhaker and Abhidnya Patil are also lined up to feature in the junior women's 10m air pistol final later in the day.
On the whole, Indians took home 10 medals, which includes three gold, five silver and two bronze medals.