Cricket Australia to discuss the ban on Bancroft, Smith and Warner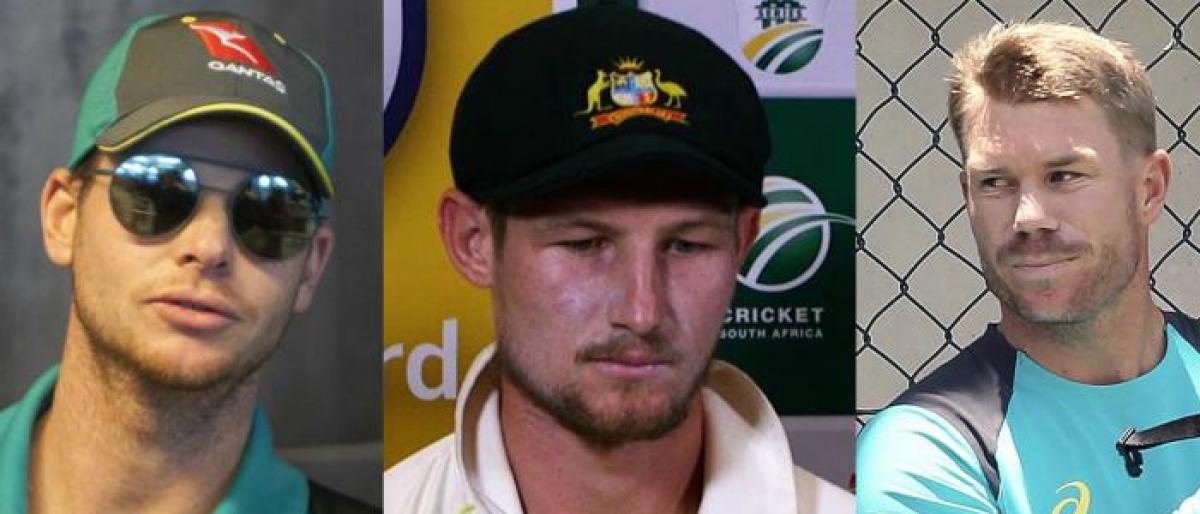 Highlights
According to Fairfax Media, the CA board will organize a meeting near the beginning of this week to discuss whether the ban on Smith, Warner and Cameron Bancroft should be reduced This comes in the wake of its worst phases and a run of losses in recent times before the contest against India Australia is scheduled to play India in four Tests, three ODIs and as many T20 Internationals
According to Fairfax Media, the CA board will organize a meeting near the beginning of this week to discuss whether the ban on Smith, Warner and Cameron Bancroft should be reduced. This comes in the wake of its worst phases and a run of losses in recent times before the contest against India. Australia is scheduled to play India in four Tests, three ODIs and as many T20 Internationals.
Skipper Smith and Warner are eight months into their one-year bans while Cameron Bancroft, the third player involved in the ball-tampering scandal in South Africa, was handed a nine-month suspension following the infamous 'Sandpaper Gate' scandal.
Johnson tweeted, "I thought 3 players were banned. So does that mean Cameron Bancroft's ban will be reduced to the same amount as Smith & Warner if it goes ahead? They all accepted their bans & didn't contest it so I think the bans should stay,"
Johnson is not the only first Australian cricketer to say that the bans should remain. Former skipper Ian Chappel also mentioned that the bans should not be reduced.
"Do I think that some of the bans should have been reduced? No, I don't think they should, because of the things that came out of the long staff review was that they felt the attitude was to win and don't count the cost. If they would have brought Smith, Warner, and Bancroft back into the team against India, then they would say 'here we go again', don't count the cost let's just make sure we win," Chappell had told ESPNcricinfo.