Indian shuttlers to get foreign coaches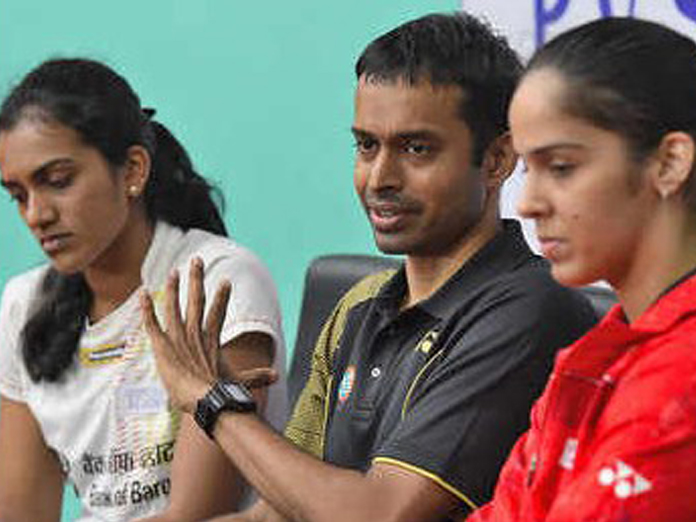 Highlights
Indian shuttlers will soon have the services of renowned Korean and Indonesian coaches
HIGHLIGHTS
Ji Hyun is the first foreign woman coach to work with Indian shuttlers
Gopichand was training the singles team alone, since Mulyo Hondoyo left in November 2017
With talented shuttlers growing in number, acutely felt the lack of quality coaches
Hyderabad: Indian shuttlers will soon have the services of renowned Korean and Indonesian coaches.
Flandy Limpele, Athens Olympics bronze medalist from Indonesia, Kim Ji Hyun, a former junior girls singles champion and Asian Games gold medalist and Olympian Park Tae Sang from South Korea will be arriving in a month to work at the Pullela Gopichand Academy in Hyderabad.
Ji Hyun will be the first foreign woman coach to work with Indian shuttlers. She was a talented player in the nineties, Ji and Park will be the singles coaches. Park, who played against Pullela Gopichand, will work together now. Both Park and Ji Hyun were members of the Korean coaching staff.
From the time Mulyo Hondoyo left in November 2017, Gopichand was training the singles team alone. With this being the qualifying year for Olympic Games and with talented shuttlers growing in number, acutely felt the lack of quality coaches.
Flandy along with Namrih Suroto, also from Indonesia, will join the academy by the end of this month. A top-class doubles player in his playing days, Flandy won several Super Series tournaments like Japan Open, French, Singapore, Asian Games gold among others. He also forged a successful partnership with Vita Marissa, one of the most popular women's doubles player from Indonesia.
As per reports Flandy will be working along with Kim Tan Her, who has done well to shape the doubles teams into formidable units. Under Kim, the doubles teams did well at the Commonwealth Games and reached the finals and semifinals of Super Series events. Another Indonesian - Ade Kurniawan - is being roped in as a sparring partner.
There are around 40 players getting trained at the National Camp round the year and PV Sindhu preferring a different venue, Gopi is left with a hectic schedule.
The chief coach, handling the team of coaches, was confident that the new coaches will sharpen the skills of the players. Gopichand said, "All of them are very talented coaches. I am sure our shuttlers will benefit from their knowledge and experience."