When life gives you lemon, have a cool summer!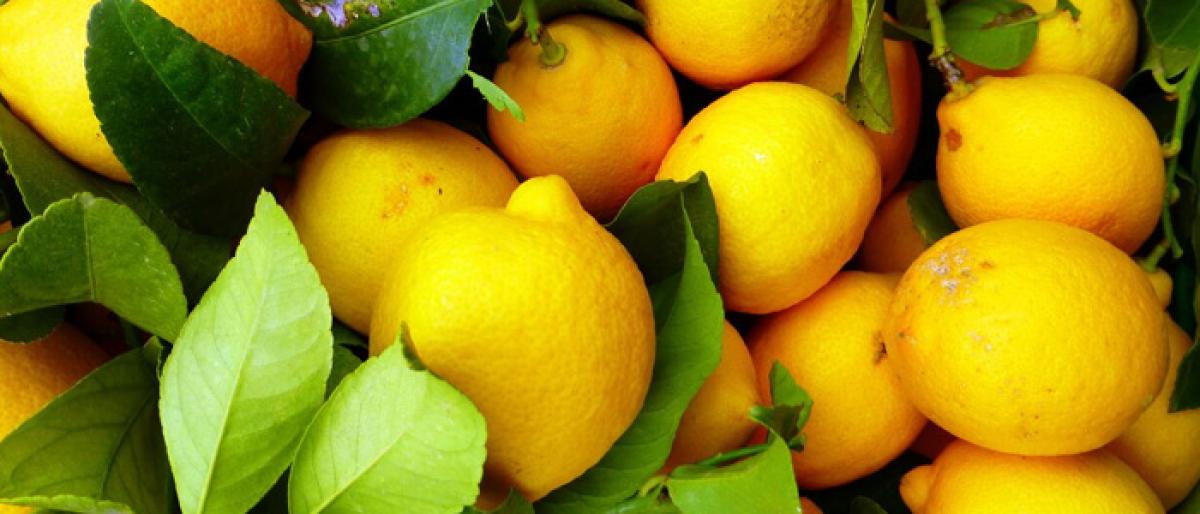 Highlights
Probably the first fruit that made us understand what "sour" tastes like when we were mere babies; lemons are famous for contorting our faces into...
Probably the first fruit that made us understand what "sour" tastes like when we were mere babies; lemons are famous for contorting our faces into weird expressions! Even though we might think it is an acidic fruit we should know that this is only for taste. Once in the body, it is alkaline. This humble little citrus fruit is often left neglected as not many can eat a single lemon in a sitting, so when we think of various fruits we can eat but we do not include lemons in them.
However, we should remember this universal truth that all good things come in small packages! It can be solely used as a condiment for foods from our salads and vegetables to our meats. And why not! A drizzle here and a squeeze there can add tremendous flavour to any of our dishes. The lemon is truly Mother Nature's priceless gift to mankind.
The lemon is loaded with Vitamin C as the juice from a single lemon has more than 50 per cent of our daily requirement of Vitamin C.
Vitamin C is a powerful antioxidant, is rich in a substance which controls the production of cholesterol and protects against cancers of the mouth, skin, lung, breast, stomach and colon. It is known to strengthen and boost our immune system and reduce any chances of getting bacterial and viral infections. It also plays a big role in helping the body to absorb protein and iron from pulses and leafy greens respectively. The most important benefit to all of us is that it is good for our hair and skin.
Lemons are not only known for their high Vitamin C content. Did you know they are rich in minerals such as magnesium, potassium, calcium, phosphorous, copper, zinc, iron and manganese? Lemons help optimise the body's consumption of iron thus making sure of our red blood cells count and resistance to common infections stay high. To get the most from the fruit we must squeeze a whole lemon in warm water and have it as soon as we wake up in the morning.
Anyone suffering from acidity, facing indigestion and constipation related problems should sip on lemon juice as it is an excellent digestive aid. Lemon water after any heavy meal is really like a wonder drug. It even cures digestion problems when mixed with hot water, including biliousness, nausea, heartburn and disorders of the lower intestines from constipation to worm infestations.
It is also revered as a diuretic and is particularly effective for people suffering from urinary tract infections, high uric acid problems such as arthritis or rheumatism as it helps flush out toxins and unfriendly bacteria from the body. When there is a lack of Vitamin C in the body, you can easily contract scurvy. Traditionally, a drink of lemon juice mixed with hot water and a teaspoon of honey has been an excellent remedy to treat cold. Whereas lemon juice mixed with honey and turmeric relieves sore throats, choking sensations, catarrh, tonsillitis and asthma.
Physically, rubbing lemon fibres on teeth brightens them and reduces foul breath, while lemon juice applied on the scalp is beneficial for problems related to dandruff and hair fall. It is also a good cure for acne, wrinkles and blackheads.
We have all heard of the adage – 'When life gives you lemons, make lemonade'. As it will literally make your life easy-peasy lemon squeezy since it is such a beneficial fruit! In the summer, a juice of a lemon in a tall glass of cool water with rock salt instantly refreshes you.
Subscribed Failed...
Subscribed Successfully...