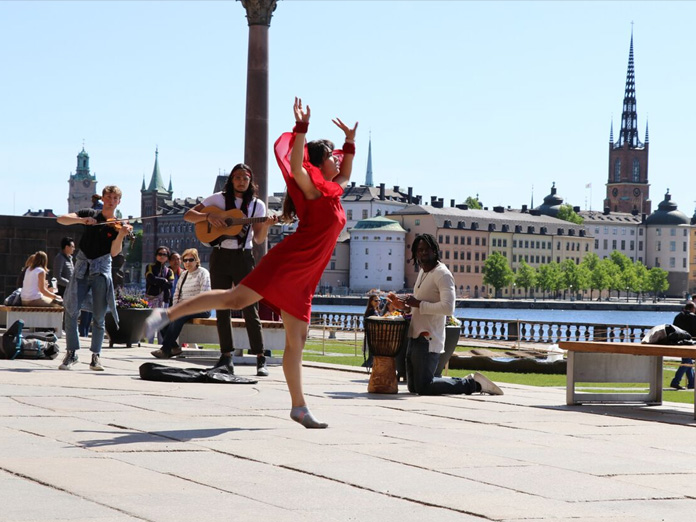 Highlights
National awardwinning filmmaker and scriptwriter Gajendra Ahires upcoming film Dear Molly has literally ventured into unexplored territory in order to lend authenticity to the film Shot at real and unseen locations across Sweden, the film showcases unexplored locales that havent been seen before in Indian films
National award-winning filmmaker and scriptwriter Gajendra Ahire's upcoming film 'Dear Molly' has literally ventured into unexplored territory in order to lend authenticity to the film. Shot at real and unseen locations across Sweden, the film showcases unexplored locales that haven't been seen before in Indian films.
For 'Dear Molly', director Gajendra Ahire decided to not just shoot the popular and well-known landmarks of Sweden but go deep into rural areas to give an authentic feel to the film. Says director Gajendra Ahire, "We did not have a really big crew. There were limited crew members and a really dedicated team who were like a family on the sets. We had our Associate Producer from Sweden, Kunnie Topden, who took care of the arrangements in Sweden. The locals were extremely supportive and helped us get the permissions to shoot at some of the real locations which include shooting in a real jail with real policemen.
Not just that, they readily agreed to let us shoot at public places too including trams, trains and local restaurants. I've never had such a beautiful experience in filmmaking before." Gajendra has 49 films to his credit in which he has contributed in direction, story, screenplay, dialogues, and lyrics. He is also known for his work in Marathi cinema.
'Dear Molly' is a poignant story based on a father-daughter relationship. The film explores the journey of a daughter in search of her father in Sweden. The protagonist Molly had last seen her father when she was five years old. The film was shot extensively in Sweden including Stockholm, Norrtaljie, Roslagen, Verabruk, and few other locations while some of the minor portions of the film were shot in and around Maharashtra.
'Dear Molly' features Gurbani Gill as Molly who makes her debut along with well-known Marathi actors Alok Rajwade, Mrinmayee Godbole and Ashwini Giri and a prominent Swedish cast comprising of Lia Boysen, Chris Holmgren, Fernando Carabeli among others. Produced by Praveen Nischol and Ratan Jain, presented by Manmohan Shetty and Ganesh Jain, directed by Gajendra Ahire, 'Dear Molly' is all set for an early 2019 release.
Subscribed Failed...
Subscribed Successfully...