Apple may show off subscription news service March 25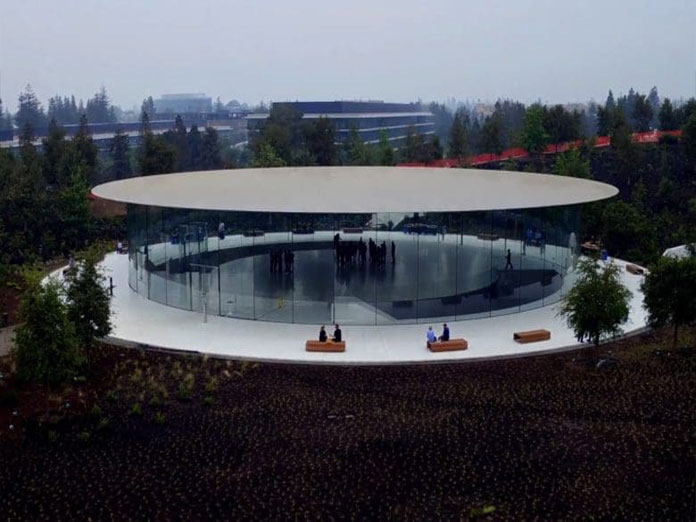 Highlights
The first big Apple media event of the year 2019 has announced an official date Buzzfeed reports that Apple plans to unveil its news subscription service at a March 25 event at its Apple Park campus in the Steve Jobs Theater
The first big Apple media event of the year 2019 has announced an official date. Buzzfeed reports that Apple plans to unveil its news subscription service at a March 25 event at its Apple Park campus in the Steve Jobs Theater.
Since many years Apple has hosted events in March. Hosting the news conference on Monday, March 25, shows that there's still time for things to change if publishers push back on Apple's proposed revenue split.
As usual physical products wouldn't take up as much of the spotlight. It added that two other highly anticipated announcements -- next-generation AirPods and a new iPad Mini -- will be no-shows. Apple declined to comment.
Apple goes all-in on services
This year is already shaping up to be the year Apple goes all-in on services with a number of new offerings. Apple's spin on a "Netflix for news" was expected since the company bought news subscription aggregator Texture last year. It's part of a push by the gadget giant to build up services chops, as sales of its all-important iPhone have begun to sputter.
Services have become a gradually more important revenue stream for Apple. The company plans to offer subscriptions for news, magazines, video games and TV to go along with Apple Music, Apple Pay and other services.
Apple has also made headlines with surprising deals for a rumoured TV service, lining up big-name projects with Oprah Winfrey, Reese Witherspoon, M. Night Shyamalan and Steven Spielberg, among many others.
But the event is supposed to be focused on subscription services. In addition to iTunes and its App Store, the company operates Apple Music, a monthly subscription service for all-you-can-eat tunes on demand. According to reports, it's rumoured video service, the expected home for all the TV and movie projects Apple has scooped up is expected this spring as well.
Earlier Tuesday, Apple's news subscription service was in the news. A report from The Wall Street Journal cited sources saying Apple is asking publishers to agree to such terms as letting the tech giant keep half the service's revenue. It still remains unclear if Apple will offer magazine subscriptions as part of the package. The rumours indicate Apple plans to integrate Texture into its services offerings.