Creditseva unveils an all-new avatar for customers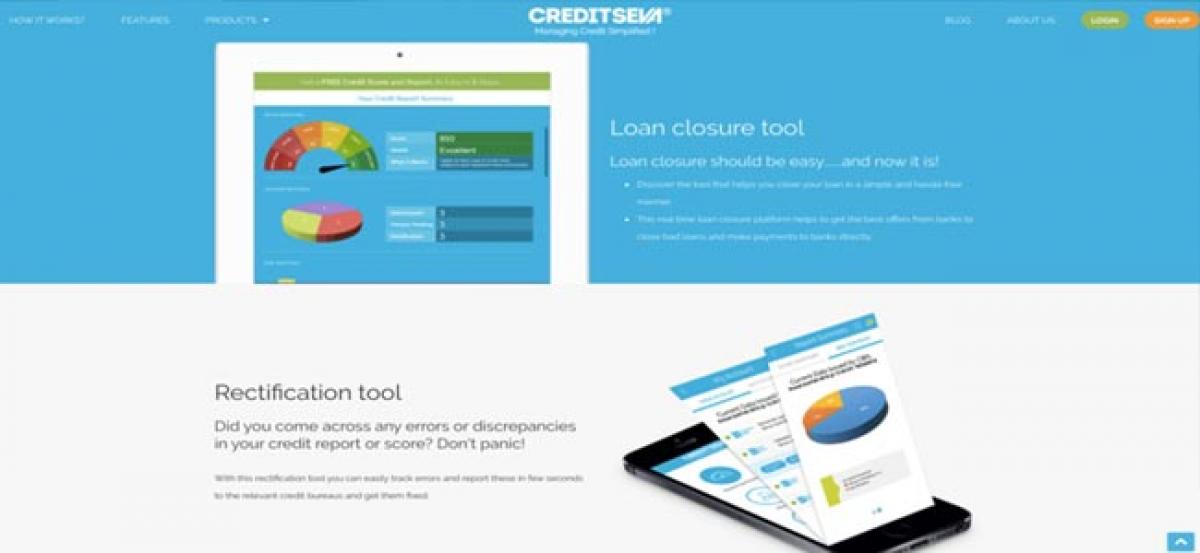 Highlights
Creditseva®, India's only robo-advisory for credit management unveiled unique innovations for customers that improve complete credit lifecycle managemen
Mumbai, INDIA: Creditseva®, India's only robo-advisory for credit management unveiled unique innovations for customers that improve complete credit lifecycle management in a way like never before. As part of this new avatar, the company launched the all new Creditseva® 2.0 web app - a faster, smarter and more personalized version, keeping in mind the changing needs of its users.
"Creditseva 2.0 is the best credit management app available in India today. It dramatically improves every aspect of user experience for our 200,000+ registered users, enabling a new level of improvement and precision," said Satya Vishnubhotla, CEO and Co-founder, Creditseva. "Our product is India's first integrated platform for real-time bad loan closures and score improvement. Buoyed by our initial success in India, we're planning to venture intoother South East Asian countries, such as Singapore & Malaysiaduring 2017."
Creditseva's futuristic, intuitive web app with a powerful, optimized algorithm provides instant credit profile status and quickly identifies the next steps, simplifying the entire credit lifecycle management process. Key features ofCreditseva 2.0 include:
• Advanced capabilities to analyze multi-bureau credit data in real-time
• The smartest robo-advisory tool powered by a new algorithm with the best suggestive engine to improve credit score
• Analytical dashboard with best real-time offersforclosing bad loans directly from banks/financial institutions
• Improved security and transparency with transactions, thereby minimizingfraud and operational risk for the banks and consumers
Creditseva® 2.0 with its in-build analytical suggestive engine is set to empower millions of customers by helping them make the right credit decisions for free. The company aims to expand its user base significantly by spreading awareness about its online product being the most transparent, safe and reliable way to close bad loans.

Subscribed Failed...
Subscribed Successfully...