PTron launches Sweat-proof Magnetic Bluetooth Earphones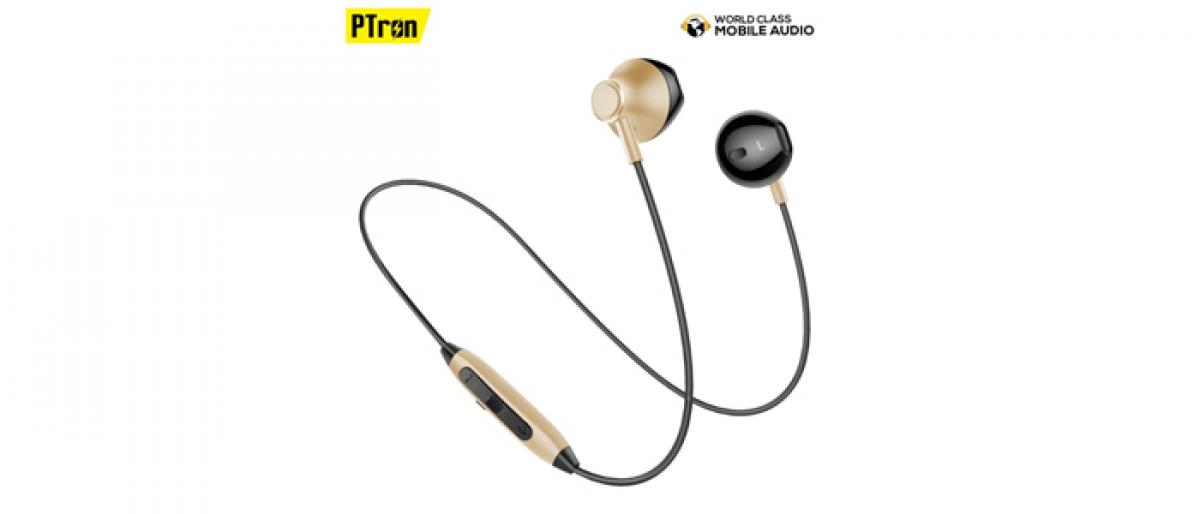 Highlights
PTron has launched its InTunes a Sweatproof magnetic Bluetooth earphones for the Indian consumers Loaded with some of the best features, InTunes offers finest audio quality and connectivity through its Bluetooth v42EDR as it enables the user to connect PTron InTunes with two smartphones at the same time
PTron has launched its 'InTunes' – a Sweat-proof magnetic Bluetooth earphones for the Indian consumers. Loaded with some of the best features, InTunes offers finest audio quality and connectivity through its Bluetooth v4.2+EDR as it enables the user to connect PTron InTunes with two smartphones at the same time.
It also connects faster than most other Bluetooth earphones at this price point. The sweat-proof ear-buds ensures comfort, convenience and extends the longevity of the device.
Available in three eye catching colour options – Gold-Black, Grey-Black and Red-Black, InTunes is light-weighted, ergonomically designed and sweat proof. It comes with in-the-ear secure fit design which ensures maximum noise reduction to enable the user to hear crystal clear voice/music with 14.2 mm drivers.
It provides 10-meter connectivity and is backed by a long-lasting 70mAh Li-Polymer battery providing long 100 Hours of standby time with just 1 hour of charging. The metal ear-buds with magnetic attraction helps wrapping the earphones around the neck making it convenient to carry.
Intunes will be available on PTron.in and other leading e-commerce portals Amazon, Flipkart and LatestOne.com along with offline retail stores spread across 12 states in India.