Sony debuts massive 98-inch 8K TV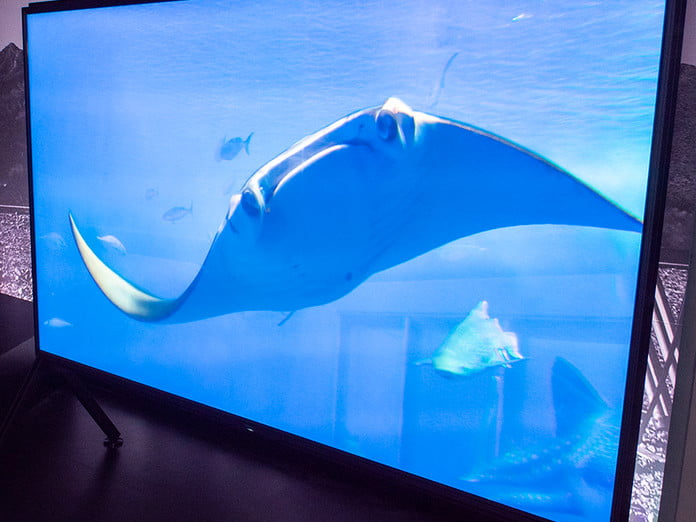 Highlights
If you thought LGs 88inch OLED screen was too much, enters Sony The company showcased monstrous 98inch and 85inch LCD TVs at the CES 2019
If you thought LG's 88-inch OLED screen was too much, enters Sony. The company showcased monstrous 98-inch and 85-inch LCD TVs at the CES 2019.
The Z9G Master Series LCD TVs deliver 8K resolution. Sony says the TVs come with a unique algorithm specially developed for 8K that detects each object in the picture to deliver exceptional detail and contrast for a realistic picture, Cnet reported.
Even as manufacturers are focusing on crunching more resolution on screens, there is not enough content to play on these dizzying screens. So manufacturers such as Sony tout their video processing powers that take 4K and lower-resolution video and converts it to 8K for the display.
The new TVs boast 4K at 120fps or 8K at 60fps and come with full-spec HDMI 2.1 inputs. Sony is yet to announce the pricing and availability of its 2019 TV lineup.