Parents should get daughters educated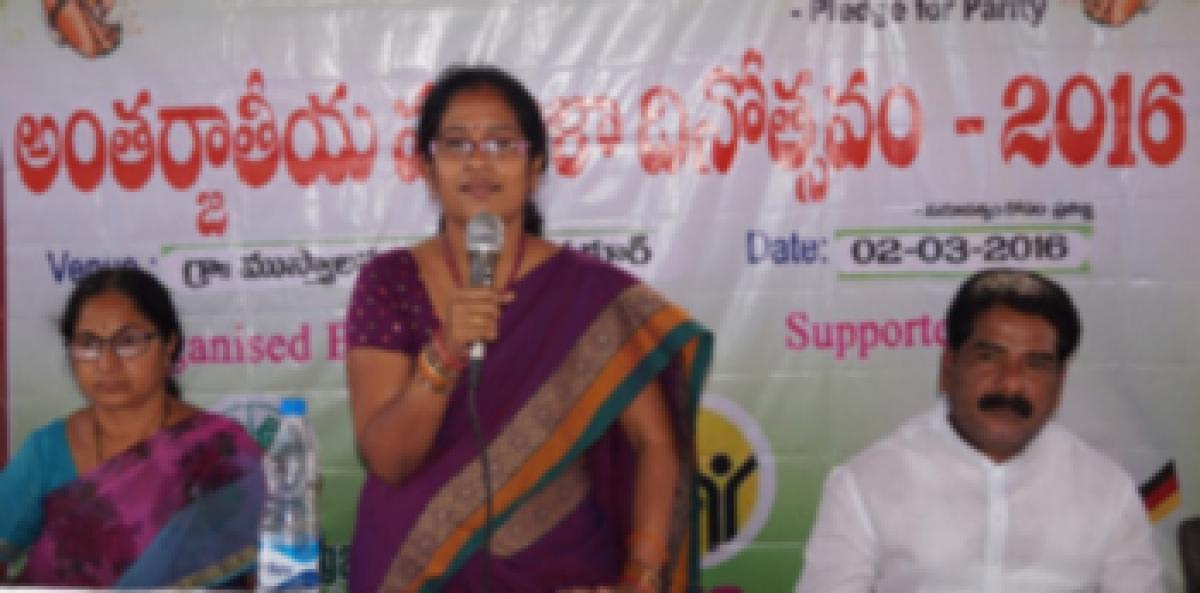 Highlights
The Sarvodaya secretary P Damodar said that his organisation has formed grama rakshaka committees in 30 villages of three mandals with the help of Karl Kübel Foundation (KKS) supported by German Federal Ministry for Economic Cooperation and Development to fight for women rights. Three counselling centres were also being run to support distressed women, he added. DLSA member Padma Sri and others we
Warangal: Senior civil judge and District Legal Services Authority (DLSA) chairman G Neelima has exhorted parents to make their daughters self-reliant before they get married.
Though discrimination against women and girl children was rampant in the society, the mothers should play an active role in getting their daughters educated. It could lead to a positive change in the structure and mindset of the society towards women in the days to come, she said.
Further, the women should be vigilant and increase their awareness about laws enacted for their protection. To prevent and control offences against women, many laws were in force but the women have to know them.
Speaking at the 'Women's Day' celebrations organised by Sarvodaya Youth Organisation at Mustyalapalli in Atmakur mandal in the district on Wednesday, the DLSA chairman said cooperation among family members would also play a role to end family disputes while referring to increasing number of family disputes.
Hanamkonda Assistant Child Development Project Officer N Kalakumari said besides becoming self-reliant, women should be able to comfort others in distress. The negative impact of mass media on the people has been causing trouble to women.
The Sarvodaya secretary P Damodar said that his organisation has formed grama rakshaka committees in 30 villages of three mandals with the help of Karl Kübel Foundation (KKS) supported by German Federal Ministry for Economic Cooperation and Development to fight for women rights. Three counselling centres were also being run to support distressed women, he added. DLSA member Padma Sri and others were present.