NIT-W ranks 3rd in taking up GIAN programmes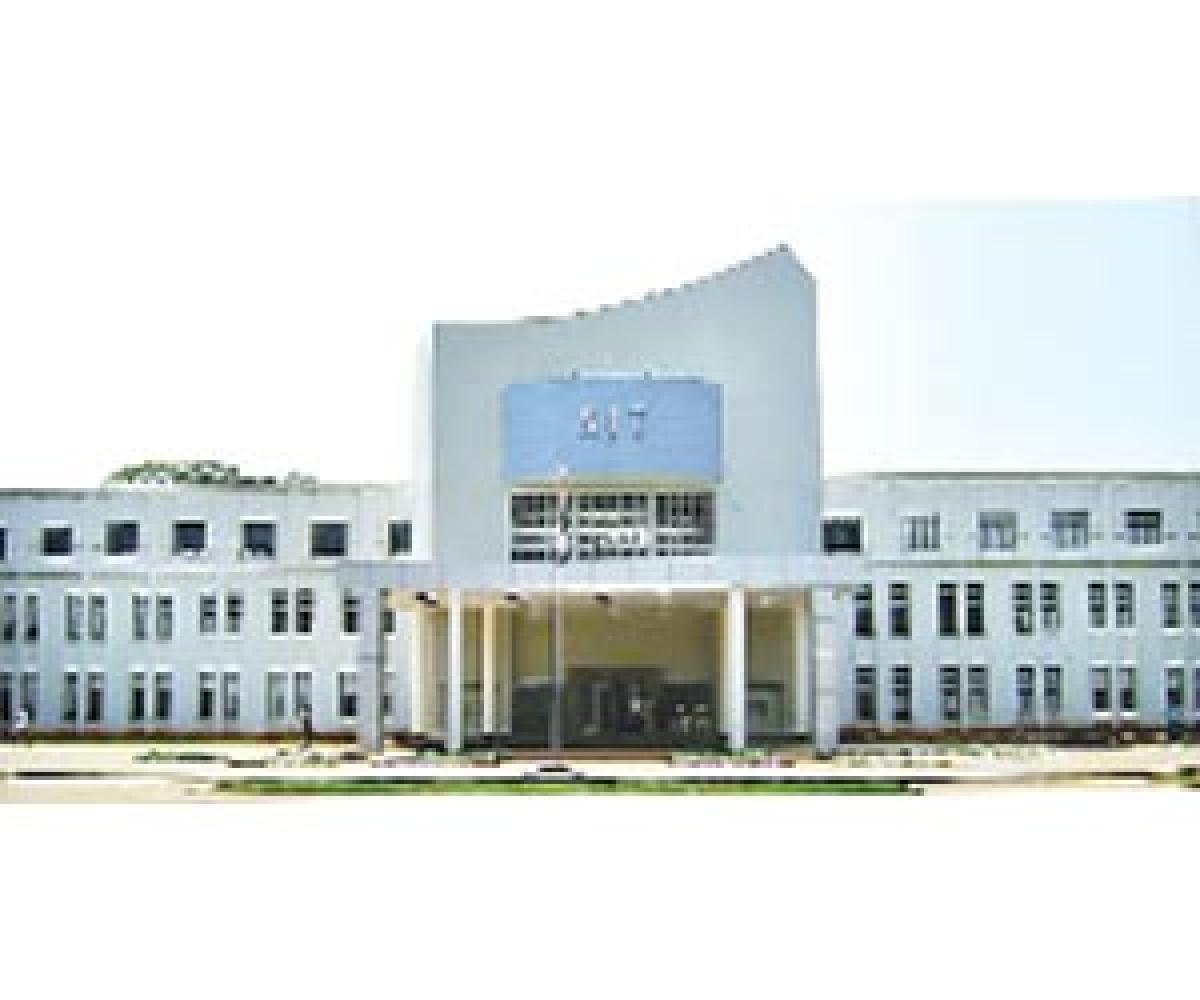 Highlights
The National Institute of Technology (NIT)- Warangal secured the   third highest position in bagging the number of programmes under
Warangal: The National Institute of Technology (NIT)- Warangal secured the third highest position in bagging the number of programmes under Global Initiative of Academic Network (GIAN) in the country.
Launched in 2014 following the Union Ministry of Human Resources Development's retreat in Goa, the GIAN's objective is boosting expertise by sharing information on advanced science and technology with the help of subject experts from across the globe.
It aims to enrich quality of higher education and to address the issue of failure of Indian institutes in gaining international rankings as they could not share foreign expertise. Professors and scientists from foreign universities would be invited to lecture on advanced topics in select institutes.
With its students, research scholars and faculty members would be able to gain exposure to advanced topics in the field of science and technology. The NIT-W got 20 programmes approved of the total 49 proposals, informed the institute director Prof. T Srinivasa Rao.
Speaking to The Hans India here on Saturday, Prof Srinivas Rao said that the Union Government sanctioned a total of 1,000 programmes and so far, only 478 programmes were approved in 31 institutions in the country. The IIT Madras and IIT Kharagpur stood at first and second places by getting 76 and 44 programmes respectively.
Prof Rao said that the lecture courses under GIAN would be of one or two week duration. The students registering for GIAN courses would get one credit for one weeks' attendance along with a certificate. It boosts up their job opportunities, the Director explained.
The GIAN lectures would be uploaded online for the benefit of students and faculty across the country.
The NIT-W's Dean for international and alumni affairs Prof. CSRK Prasad said that GIAN programme would not be limited to organising lectures. It was being planned to design a course on the topic of lecture and to introduce it in the following semester, he added.
For instance, in the civil engineering department, lectures on topics like 'Intelligent Transportation' and 'Rural Roads Engineering' are designed. Of the 20 programmes, civil and chemical engineering departments bagged five each, Prof Prasad, who is local coordinator for GIAN, said. The MHRD is reviewing 14 other proposals submitted by the institute, he added.
He said that a two-week on campus programme 'Designing and developing flipped classroom, e-Learning instruction for engineering and science education' by Prof Barry Sponder of Connecticut State University, USA would take place from May 9 to 18.
James Edwin