Wakf Board blinks at dargah takeover even after fiver years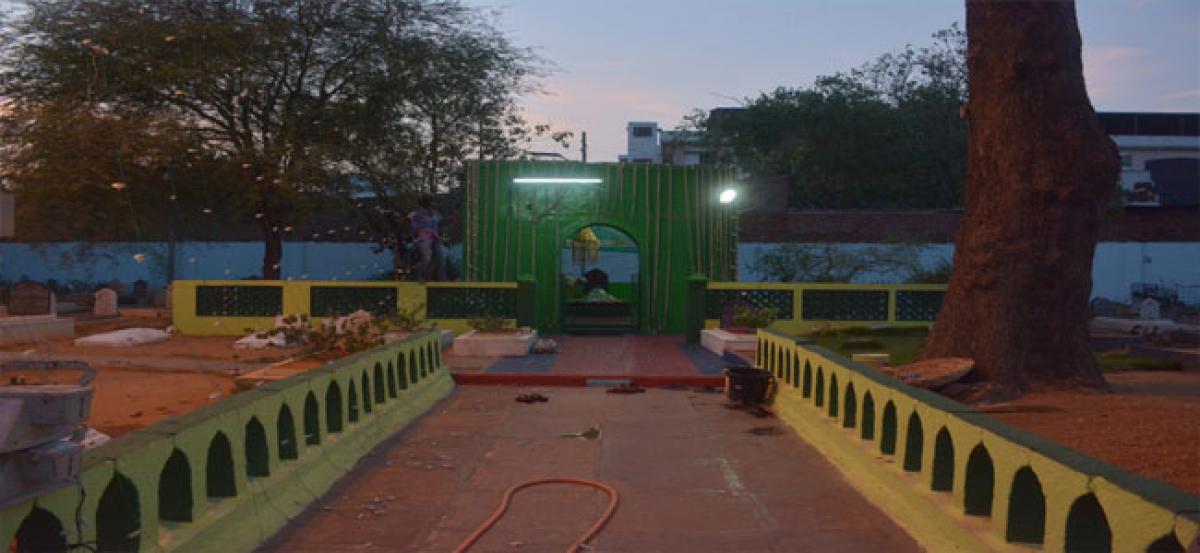 Highlights
One of the important Dargahs on the banks of Musi river, close to Osmania General Hospital, Dargah Siddi Baba remains in the hands of Mutawalli who faces allegations of irregularities and whose term ended in October 2011. It has been more than five years
Hyderabad: One of the important Dargahs on the banks of Musi river, close to Osmania General Hospital, Dargah Siddi Baba remains in the hands of Mutawalli who faces allegations of irregularities and whose term ended in October 2011. It has been more than five years, since the proceedings were unanimously taken up by the Wakf Board to take over the Dargah and Mosque with an area of more than 2,000 sq yards. Even during the latest Board meeting held on May 23, the issue was not discussed.
With an estimated monthly revenue of more than Rs 1 lakh, this property with an area of 2101.4 sq yards faces the High Court on the Southern bank of the Musi river. It is located at Chaman Afzalgunj, near Osmania Hospital on Puranapul Road.
As per the Andhra Pradesh Gazette notification published in the year 1985, the Dargah remains a Wakf property.
Even the boundaries have been clearly identified, with Hanuman Temple (North), Way and river Musi (South), Afzalgunj Chaman (East) and Way (West) in the official Gazette. The Wakf Board which has extended the term for two years for the Dargah Committee headed by Syed Ghouse Mohiuddin Quardi (Pasha) from 2009 to 2011, later resolved to take over the property on May 3, 2012. However, the Committee still continues to hold sway over the property.
As per the details received under a RTI (Right to Information) application, the then Surveyor Inspector during his investigation over allegations of irregularities found that the Managing Committee had committed lot of irregularities.
It was revealed that president of Managing Committee, Syed Ghouse leased out a portion of the graveyard to an old scrap merchant and for a tent house violating the conditions of the Board that, 'the attached property of the subject Wakf Institution shall not be leased without prior approval of the Wakf Board'.
By Md Nizamuddin
Interested in blogging for thehansindia.com? We will be happy to have you on board as a blogger.