New GPs to face fund pangs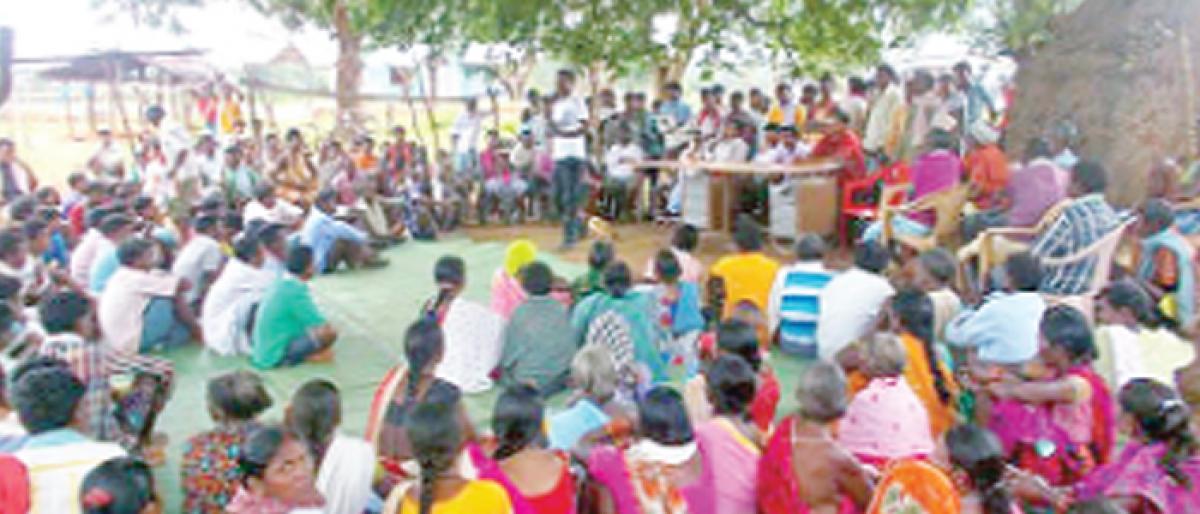 Highlights
Getting Central funds to the newlyformed gram panchayats may not be a cake walk for the State if going by the Centres attitude in granting funds to States in matters of administrative decentralization, is any indication
​Hyderabad: Getting Central funds to the newly-formed gram panchayats may not be a cake walk for the State if going by the Centre's attitude in granting funds to States in matters of administrative decentralization, is any indication.
The State government may have to impress upon the Centre for sanctioning grants to the newly-formed 4,000 panchayats through the Central Finance Commission, lest they would be deprived of funds when they begin their job from August 2.
It may be recalled that 4,000 new gram panchayats were formed under the new PR Act and they would come into existence from August 2. The special officers and panchayat secretaries would carry out the activities.
However, the big question before the new panchayats is how to get the funds. The gram panchayats get funds through three sources, Central Finance Commission, State Finance Commission and own resources. The State government also transfers some funds.
However, in the past four years the State government did not give any funds through the State Finance Commission and through fund transfers to the existing panchayats. The panchayats have been eking out the existence with the help of funds from Central Finance Commission and own resources.
Except for few panchayats, most of them have been depending on the CFC funds. The CFC has given Rs 1,000 crore this financial year. The first installment has been released to the panchayats recently. The new panchayats would not get the first installment in any way. Further, they would not get these funds even in the second installment as the Centre has to give recognition. The Panchayat Raj department of the Government of India gives recognition and funds on the basis of population.
According to officials, it would not be easy to get the Centre's recognition for the new panchayats. They said that Centre would not automatically give recognition and funds to the new panchayats and State government would have to pursue the matter with Centre and prevail upon it in this regard.
However, the State government is quite sceptic about recognition to the new panchayats by the Centre. Even after two years since the formation of new districts and mandals, the Centre is yet to recognise them.
The State government has made several appeals to the Centre in this regard without any success. According to sources, the Centre has been insisting on reducing the number of new districts. The State's appeal to give permission for the new zones was also not addressed so far.
The officials said that in view of this, the new panchayats would begin their activities with zero funds. The funds of their parent panchayats may be apportioned for the time being.
Interested in blogging for thehansindia.com? We will be happy to have you on board as a blogger.