SCCL GM peps up police job aspirants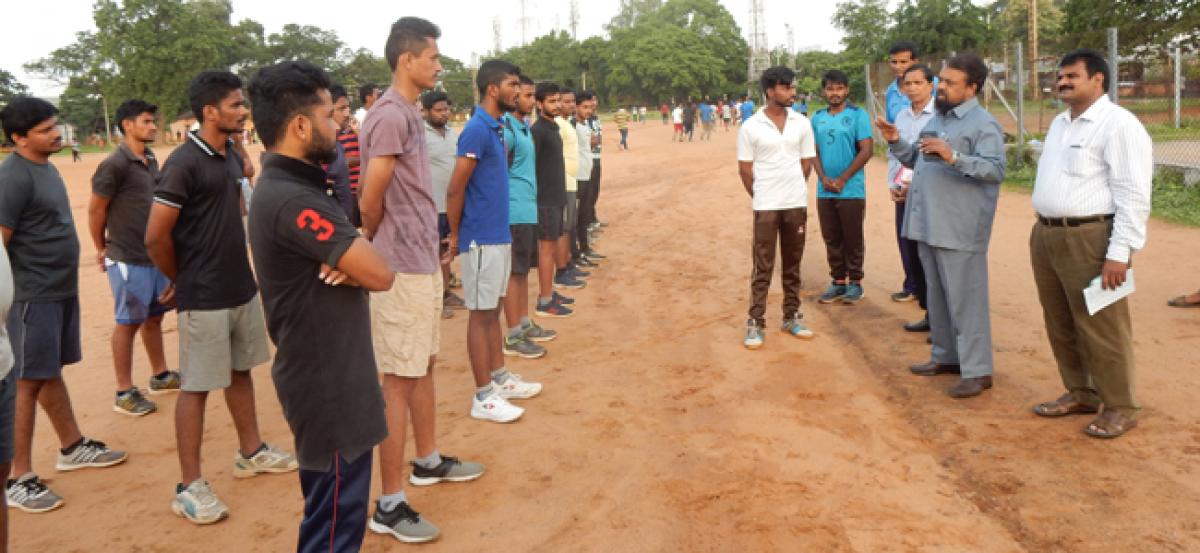 Highlights
SCCL General Manager Masood Mujahid on Friday visited the coaching camp being orgnised for the youths seeking employment in the Police department
Kothagudem: SCCL General Manager Masood Mujahid on Friday visited the coaching camp being orgnised for the youths seeking employment in the Police department.
Singareni Collieries Company Limited and Singareni Seva Samthi are conducting the coaching camp for the area people and the company workers children who want to join the police force.
Speaking on the occasion, the GM asked the aspirants to get trained and get the jobs in the Police department. The SCCL has taken a good initiative by conducting the free coaching camp in all area of Singareni and Corporate office surroundings. He also interacted with the aspirants at the training camp.
He said, every aspirant should work hard to get good results. SCCL's senior officers S Ramesh, Bethiraj, Siva Kumar, Seva Co-ordinator EA Shareef and Alli Shanker participated along with the General Manger.