MP distributes Rythu Bima certificates among farmers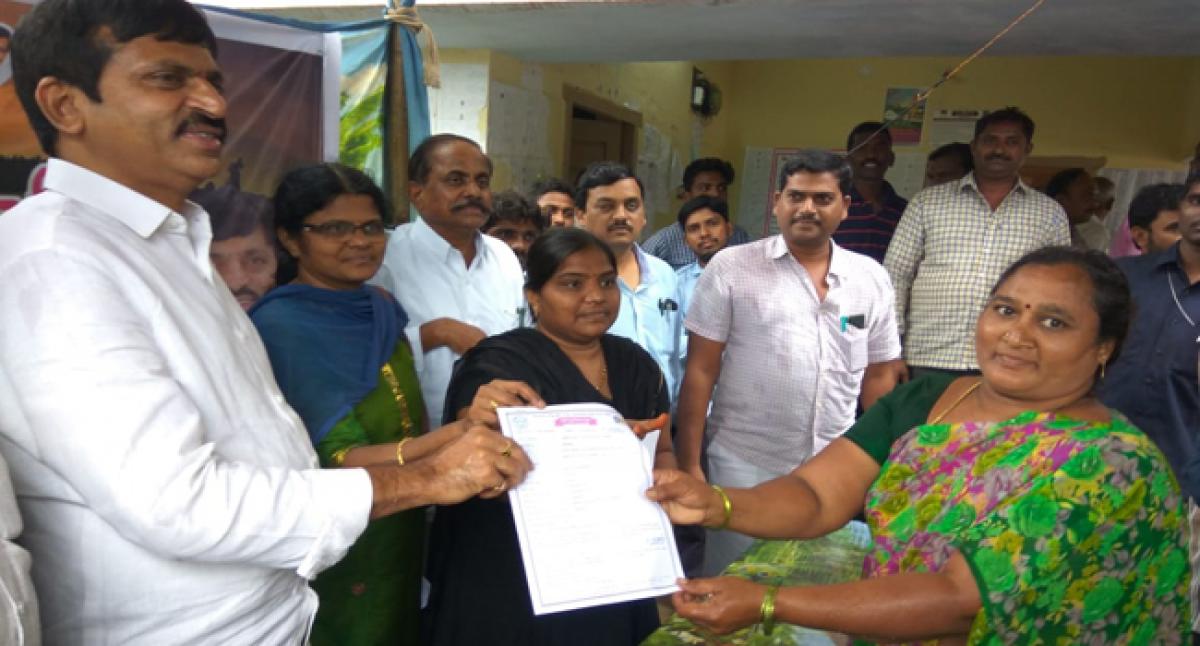 Highlights
Telangana Rashtra Samithi TRS MP Ponguleti Srinivas Reddy distributed Rythu Bima scheme certificates to farmers here in Sujatha Nagar Mandal on Monday
Kothagudem: Telangana Rashtra Samithi (TRS) MP Ponguleti Srinivas Reddy distributed Rythu Bima scheme certificates to farmers here in Sujatha Nagar Mandal on Monday.
Speaking on the occasion, the MP said the TRS government was implementing several welfare schemes for the poor people in the State. Farmers expressed their happiness in all villages as the government was implementing the schemes including round-the-clock power supply, Rythu Bandhu, Rythu Bima and many others in the State, he added.
The MP said all States in the country were watching the implementation of the schemes in Telangana. The Rythu Bima certificates would come into force on the midnight of August 14, he said and explained all farmers' welfare scheme being implementing in the State. Srinivas Reddy was welcomed by party leaders and people in the villages. Agriculture, Revenue and other department officials attended the programme.