'Today's saplings are tomorrow's trees'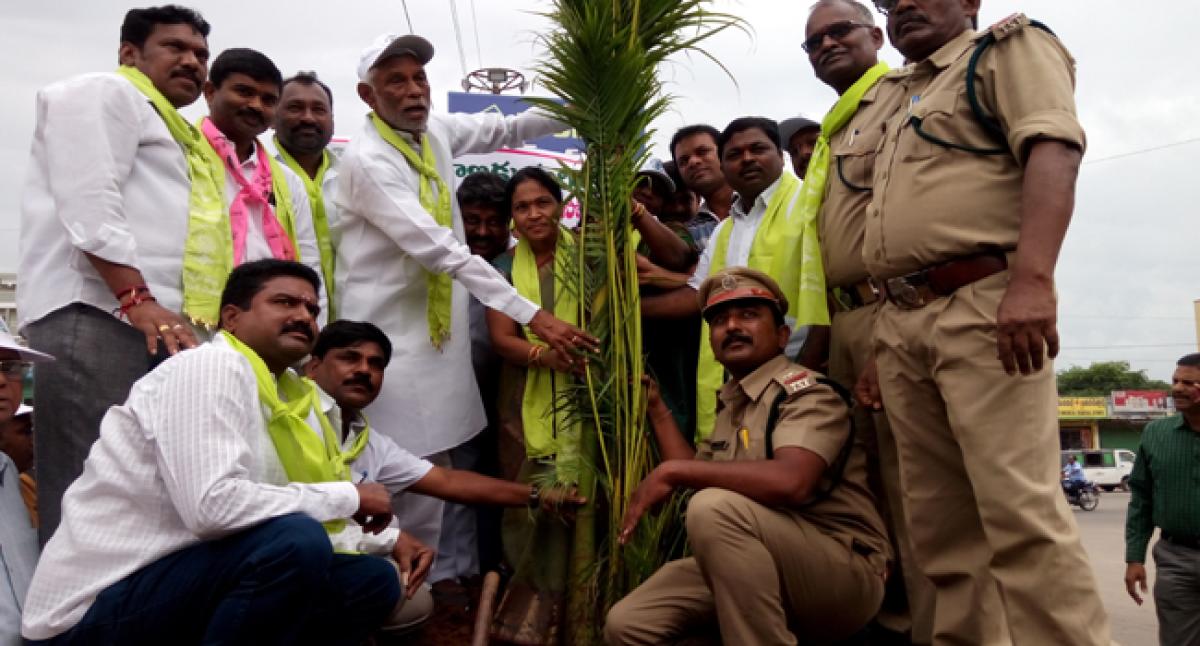 Highlights
Todays saplings are tomorrows trees Everyone should plant at least one sapling and should protect it to make the Chief Minister K Chandrashekar Raos Haritha Haram programme a big success, said legislator Nadipalli Diwakar Rao He called upon everyone to plant saplings and there bycontribute for pollutionfreeenvironment
Mancherial: "Today's saplings are tomorrow's trees. Everyone should plant at least one sapling and should protect it to make the Chief Minister K Chandrashekar Rao's Haritha Haram programme a big success," said legislator Nadipalli Diwakar Rao. He called upon everyone to plant saplings and there by contribute for pollution-free environment.
He took part in Haritha Haram programme conducted by municipal and forest departments on Tuesday. He along with participants planted saplings in between the dividers from Bellampally cross roads to railway station.
He said plants not only protects environment but also helps in bountiful rains. About 50,000 saplings were already planted under the
limits of Mancherial municipality, he added. Vice-chairman Nalla Shankar took the green challenge and planted a sapling and stated to plant more than 100 saplings in 10th ward soon.
Municipal chairperson Mamidishetty Vasundhara, municipal commissioner Chinta Srikanth, engineer Srinivas, AE Lakshmi Narasimha, child welfare regional organizer A Saroja, councilors Chandrasekhar Hande, Shafiuddin, K Chandramouli, TRS leaders P Srinivas, S Harikrishna, G Satyam, Anjaiah Yadav, forest officer Manaiah and staff took part in the programme.