Moderate rains likely in Telangana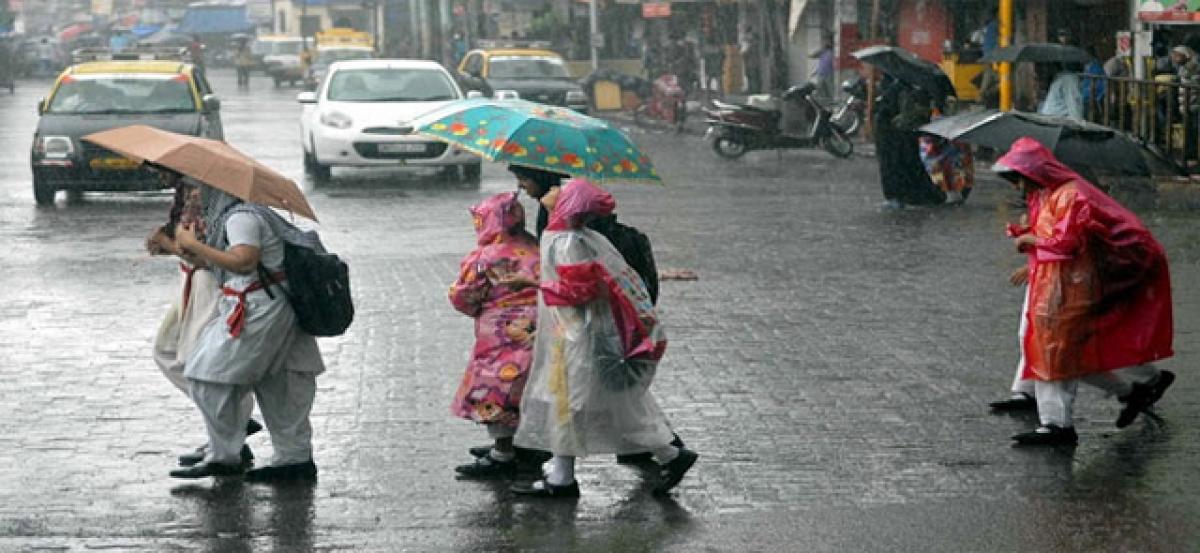 Highlights
The Southwest Monsoon continues to be weak in Telangana During the last 24 hours ending at 830 am on Sunday, rain occurred at some places in the State There was 1 cm rain each in Alampur and Jukkal Kamareddy, the Met department bulletin said
Hyderabad: The Southwest Monsoon continues to be weak in Telangana. During the last 24 hours ending at 8:30 am on Sunday, rain occurred at some places in the State. There was 1 cm rain each in Alampur and Jukkal (Kamareddy), the Met department bulletin said.
According to the forecast, the low-pressure area over the West Bengal and north Odisha coasts and the adjoining north-west Bay of Bengal now lies over the north-west Bay and adjoining WB and Odisha. The associated cyclonic circulation now extends up to 7.6 km above the mean sea level.
This system is likely to become more marked during next 24 hours. The upper air cyclonic circulation at 7.6 Km above the mean sea level over Rayalaseema and adjoining coastal Andhra has merged with the shear zone.
As a result, light to moderate rain or thundershowers are very likely to occur at a few/many places from August 27 to 30. No large change during the period August 31-September 2 is the weather outlook.