KCR On fast-track: Clears 1000 files in two days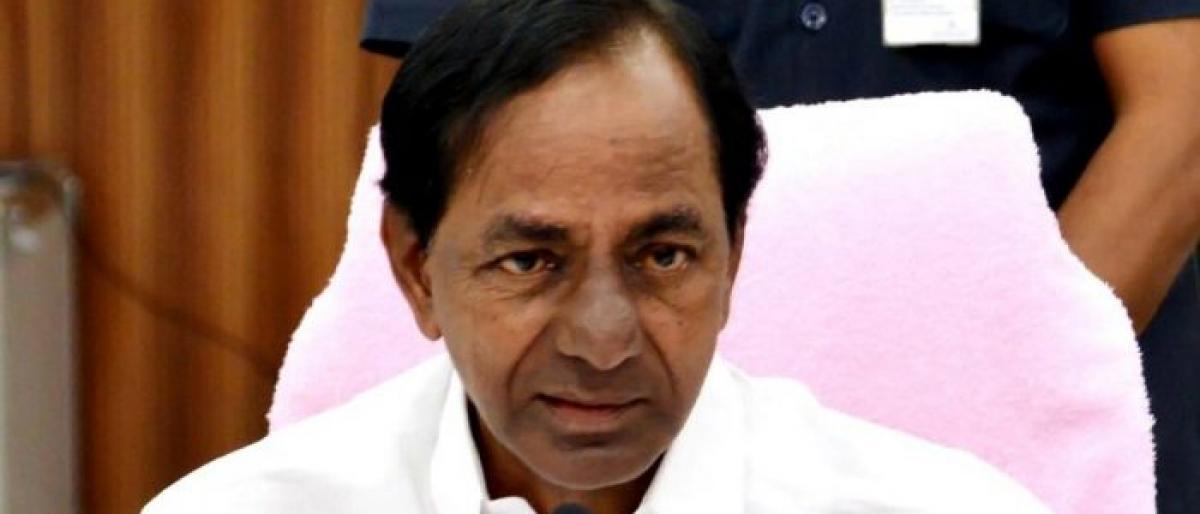 Highlights
In the wake of reports of early elections, Chief Minister K Chandrashekar Rao has shifted his focus on to clearing the files piled up in the CMO Chief Ministers Office for the last one year The files include longpending approval to the vacancies to be filled in many departments, administrative matters and the clearance of bills pending in Irrigation, Municipal Administration, Rural Developmen
​Hyderabad: In the wake of reports of early elections, Chief Minister K Chandrashekar Rao has shifted his focus on to clearing the files piled up in the CMO (Chief Minister's Office) for the last one year. The files include long-pending approval to the vacancies to be filled in many departments, administrative matters and the clearance of bills pending in Irrigation, Municipal Administration, Rural Development and Roads and Buildings Department, besides implementation of hiked salaries of contract and outsourcing workers.
The Chief Minister got into action mode and cleared nearly 1,000 files pertaining to the state administration in just two days. It is learnt that KCR wanted to clear all the files before September 6, the date on which KCR is likely to announce the dissolution of the Assembly. On the instruction of the CMO, all the secretaries are busy forwarding the files from their departments for clearance, including release of funds under various schemes meant for welfare and development programmes." KCR, who left for his farm house on Thursday night, is busy looking into the important files for the last on week," an official source said.
The sources said the CM accorded top priority to the files pending with regard to the BC, SC, ST and Minority Welfare. He has already sanctioned funds for the construction of community buildings allotted to nearly 20 castes recently. The release of funds under self-employment schemes launched by various welfare departments were also got KCR's nod and the district authorities launched the distribution of scheme benefits to the identified beneficiaries.
With regard to the administrative matters mainly the promotions and deputations, state GAD (General Administration Department, Political) Adhar Sinha has been entrusted to forward all the pending files to the CMO for clearance on a fast mode. The Finance department was busy finalizing the number of vacancies in every department to be filled in the fresh recruitment to be taken up under the new zonal system which got the Presidential nod two day ago. All the files will be forwarded to KCR for his final nod before September first week.
Officials said Chief Secretary SK Joshi is coordinating with all departments for the speedy clearance of the files. The state head of the administration is also holding marathon meetings with the department secretaries and HODs (Head of the Departments) to resolve the long-pending issues after the Chief Minister's Office intervened. Before the commencement of the next Assembly session which is likely to be held in September first week, all-important pending files will be cleared, senior official said.
Interested in blogging for thehansindia.com? We will be happy to have you on board as a blogger.