CPM, Jana Sena on same page, to work together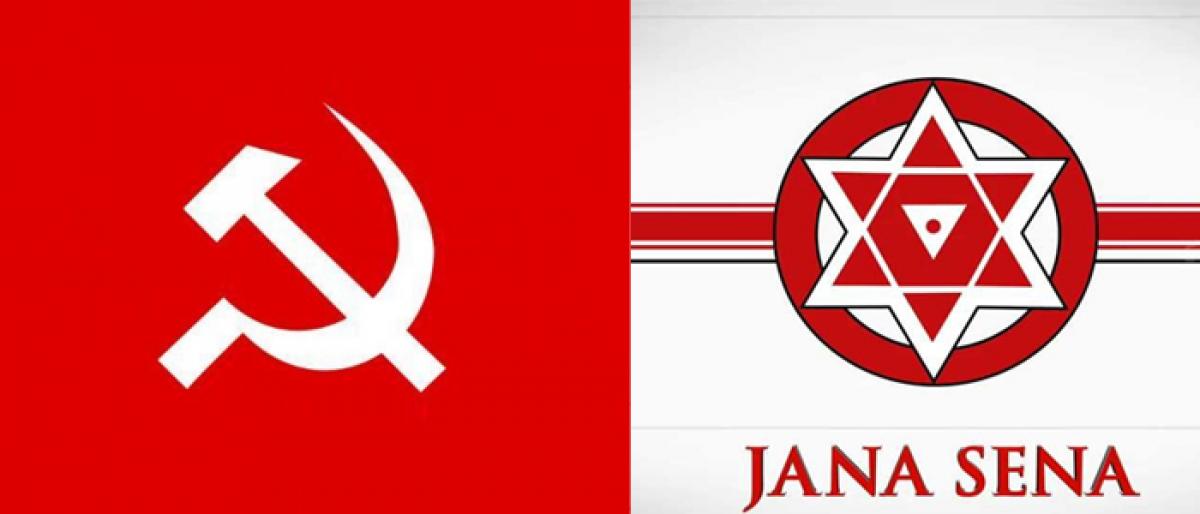 Highlights
The first round of talks between the State leaders of CPIM and Jana Sena Party were held here on Sunday and the leaders from both sides have in principle agreed to work together
Hyderabad: The first round of talks between the State leaders of CPI(M) and Jana Sena Party were held here on Sunday and the leaders from both sides have in principle agreed to work together.
According to Jana Sena Party Political Affairs Committee (PAC) convenor Madasu Gangadharam, the talks were held in a cordial manner.
The meeting was attended by party general secretaries Thota Chandrasekhar and Gangadharam, political secretary P Hari Prasad, vice-president B Mahender, Telangana in-charge N Shankar Goud and others. From CPI(M), State secretary Tammineni Veerabhadram, Ch Sitharamulu, G Ramulu and D G Narasimhulu participated in the meeting.
Gangadharam said as both parties have similar vision, the discussions were held in a cordial manner.
The meeting has discussed the political developments in Telangana and the possible changes which might take place in near future.
The outcome of the discussion would be briefed to the party president Pawan Kalyan and the next round of talks would be held following his directions, he added.
The CPI(M) Secretary stressed the importance of Jana Sena and Bahujan Left Front (BLF) working together in Telangana.
As Jana Sena and both the left parties were working together in Andhra Pradesh, it would be ideal, if both work together in Telangana also.
And, the discussions would be taken forward during the next meeting with Jana Sena chief, he said.