Disgruntled TRS leaders make a beeline to TDP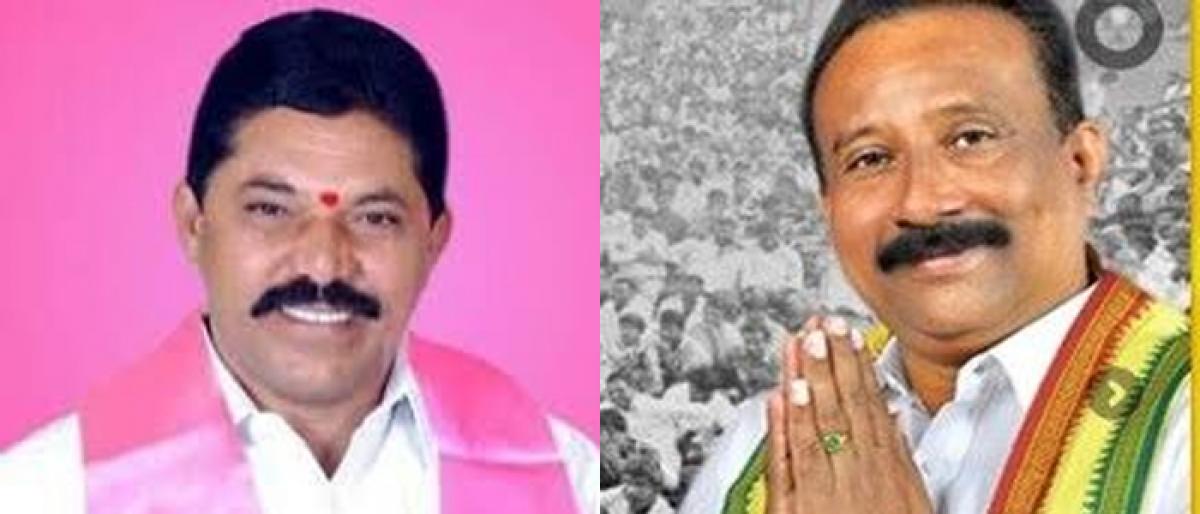 Highlights
Disgruntled TRS leaders, whose names are missing in the list of 105 candidates announced recently, are knocking the TDP doors A majority of them were TDP leaders before joining the TRS Already two senior leaders M Venkateswara Rao from Serilingampally Assembly constituency and Mohanlal from Mahabubabad assembly segment joined TDP
​Hyderabad: Disgruntled TRS leaders, whose names are missing in the list of 105 candidates announced recently, are knocking the TDP doors. A majority of them were TDP leaders before joining the TRS. Already two senior leaders M Venkateswara Rao from Serilingampally Assembly constituency and Mohanlal from Mahabubabad assembly segment joined TDP.
Venkateswara Rao was given the assurance of TRS ticket at the time of joining TRS in 2015. But the TRS chief announced incumbent MLA Gandhi as the party candidate in the ensuing election. Mohanlal was vying for the party ticket for the ST reserved Mahabubabad seat. Against his expectations, KCR declared Shankar Naik as the party candidate.
Many former TDP leaders in the Greater Hyderabad Corporation (GHMC) limits have already approached the TDP high command with a request to admit them. Some of them are demanding party ticket in lieu of shifting loyalty to the Telugu Desam before the elections.
TDP leaders said the party was still maintaining considerable strength in some assembly segments in North Telangana districts of Warangal, Karimnagar, Adilabad and parts of Nizamabad. Many TDP leaders, mainly those who were in charge of Assembly segments, joined the TRS after 2014 elections. Former TDP leader Ramesh Rathod from the Khanapur Assembly in the erstwhile Adilabad district was shocked when he was denied party ticket.
He is considering returning to TDP and fight elections if given the opportunity. The party informed that clarity on the allotment of seats will come only after the poll pact between TDP and Congress. The other option before Rathod is fighting election as independent candidate.
Former TDP leader from Bhupalpally Gandra Satyanarayana is also planning to quit TRS for not being able to make the cut in the list of party candidates. Satyanarayana has sent signals to the TDP leadership that he was ready to join the party in return of allotment of party ticket.
Party leaders said that many leaders who served as in-charge to Assembly constituencies and also as district Party Presidents are keen to join the party. But most of them are demanding party ticket. Those who are joining the TDP without conditions are being invited. The TDP leadership is not in a position to give assurances of allotment of tickets until the pre-poll alliance between TDP and Congress is finalised. Once a clear picture emerges, then the TDP will take a decision on who should be fielded from where.
Subscribed Failed...
Subscribed Successfully...