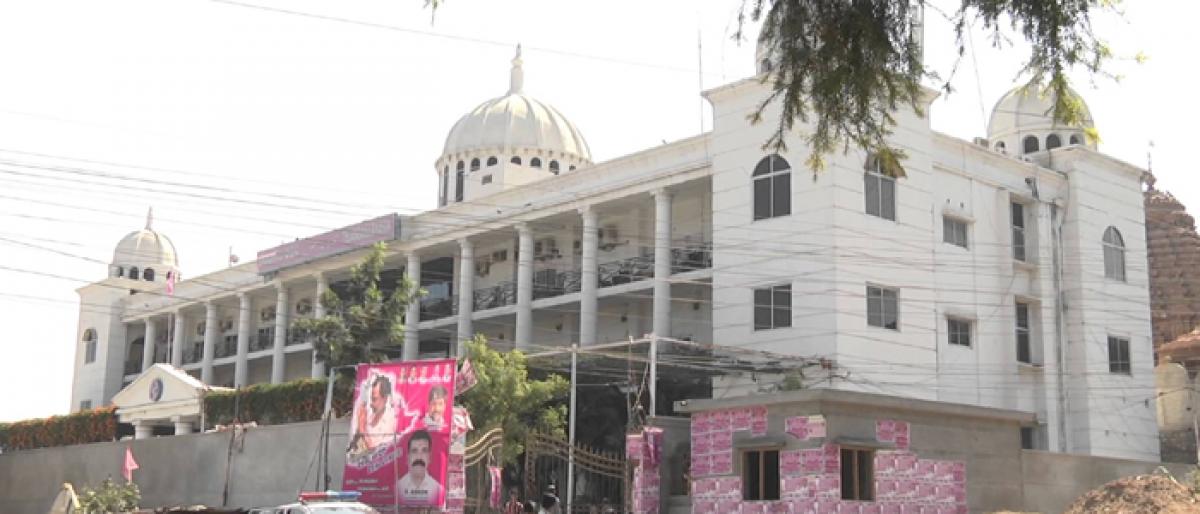 Highlights
The plans of the ruling Telangana Rashtra Samithi to defeat important leaders of the Congress are likely to fail with many TRS leaders who did not get party tickets are planning to contest as rebels According to sources, the TRS has selected leaders of stature against some important Congress leaders like CLP leader K Jana Reddy, MLAs Komatireddy Venkata Reddy, Bhatti Vikramarka and others
​Hyderabad: The plans of the ruling Telangana Rashtra Samithi to defeat important leaders of the Congress are likely to fail with many TRS leaders who did not get party tickets are planning to contest as rebels. According to sources, the TRS has selected leaders of stature against some important Congress leaders like CLP leader K Jana Reddy, MLAs Komatireddy Venkata Reddy, Bhatti Vikramarka and others.
In Nagarjunsagar, represented by Congress' Jana Reddy, the TRS has given the ticket to Nomula Narasimhaiah. He was the candidate of the party during the 2014 elections (He joined the TRS from CPM and got the ticket on the last day of nominations). To his advantage, there is a good number of his community (Yadav) voters in the constituency. The threat for him is the unhappy leader from the constituency in the form of M C Koti Reddy. Sources said that Koti Reddy had expected TRS ticket and is unhappy with the decision of the party. Now, he is contemplating to contest as a rebel candidate.
In Nalgonda, the TRS has fielded Kancharla Bhoopal Reddy against four-time MLA K Venkata Reddy. Bhoopal Reddy, who stood second during the 2014 elections contesting as independent joined the TRS later. He was announced as the candidate on the day when he joined the TRS. Dubbaka Narasimha Reddy was the candidate of the TRS during the 2014 elections. It is said that Narasimha Reddy is contemplating to file the nomination as rebel candidate, which could leave an impact on the prospects of Bhoopal Reddy. The TRS has not announced any candidate for the constituencies of TPCC chief N Uttam Kumar Reddy (Huzurnagar) and N Padmavati (Kodada).
The party has fielded Lingala Kamalraj from Madhira represented by PCC working president Bhatti Vikramarka. TRS constituency in-charge B Ram Murthy expected the party ticket from the constituency. Murthy threatened to leave the party and contemplating to contest as a rebel candidate from the constituency but was convinced by K T Rama Rao. The minister reportedly assured Murthy that the party would accommodate him elsewhere and provided suitable position.
Sources said that TRS candidate in Gadwal B Krishna Mohan Reddy is no match to the strong Congress candidate D K Aruna. Krishna Mohan Reddy had lost to Aruna with a margin of over 8,000 votes during the 2014 elections and the party leaders said that this time too the results would repeat.
Interested in blogging for thehansindia.com? We will be happy to have you on board as a blogger.